Post date: 20th November 2023
Written by: Eevie Paige
To celebrate Trans+ Awareness Week we have a guest blog from Eevie Paige, from The OutHouse, delving into the meaning behind the week and it's importance for the community.
The OutHouse is a charity based on East Hill focused on supporting people in the LGBTQIA+ Community. "The OutHouse aims to be a beacon of light for this beautiful community and we will forever continue to shine brightly for those who need us."
______________________________________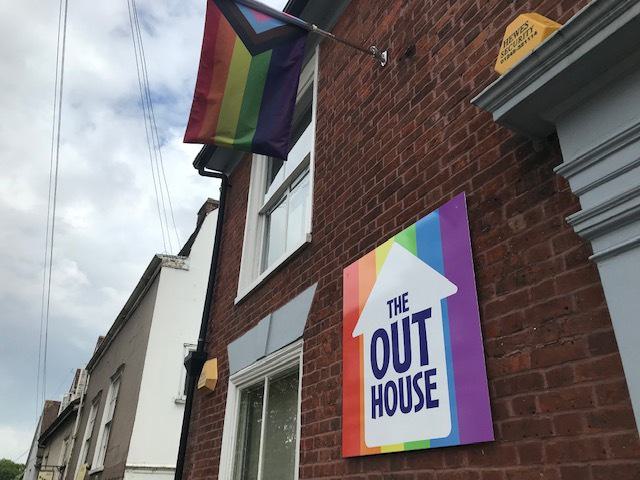 Held every year between 13th-19th November, Trans+ Awareness Week aims to encourage awareness and increase understanding towards the trans+ community, culminating with Transgender Day of Remembrance (Monday 20th).
In 1998, a transgender African-American woman named Rita Hester was tragically murdered as a result of a hate crime. To honour Rita's memory and raise awareness of the violence and discrimination committed against transgender individuals, transgender advocate Gwendolyn Ann Smith created Transgender Day of Remembrance. Since then, the day has become a way to remember and memorialise those sadly lost to ignorance and fear; while raising awareness of the continued discrimination, prejudice, and violence that the trans+ community faces.
Though inspired by a moment of great tragedy, Trans+ Awareness Week also exists as a time to uplift and celebrate the trans+ community; recognising strength and inspiring hope for a greater future. Charities such as The OutHouse aim to bring attention to the very same throughout the year. Whilst times remain tough and concerning for trans+ individuals, The OutHouse exists as a safe space to feel seen, supported, and free to exist boldly. From LGBTQ+ youth groups to a Gender Diversity group, local trans+ people can find their community and share in their experiences. Understanding the complexities of supporting a trans+ loved one, a group offering guidance for parents and carers is also available to help navigate through hard questions and difficult times.
Most people in the UK are generally supportive of LGBTQ+ people and those under the trans+ umbrella. Recent studies have found this to be the case.
With that said, many people just don't know much about what it means to be trans+. It's rare to know a trans person if you don't spend a lot of time in queer spaces, and while you might want to be supportive, sometimes you just don't know what it really means. Does that make you transphobic? Of course not; and these are the kind of people that Trans+ Awareness Week aims to reach.
How do I use they/them pronouns? Is it okay to ask questions? What do these flags mean? What if I make a mistake? It's okay to wonder these things and Trans+ Awareness Week is the perfect time to do it. The aim is to show at least some folks that trans and gender non-conforming people are just people, like everybody else.
Though this week is of great importance, be sure to do what you can to show support for the trans+ community whenever possible. Be engaged, be mindful, and be an active ally.
If you'd like to see how you can support Trans+ Awareness Week, or just learn more about the community in general, check out The OutHouse's informative social media posts throughout the week.