Post date: 16th August 2019
Written by: Selina Cresswell
This week Five Guys invited me for a guided tour around their Colchester branch. Wow!
Stepping through the door at Five Guys transports you off the streets of Colchester into the heart of an American diner. The red and white theme flows throughout, drawing you in to explore further.


Five Guys has many amazing features I didn't know about until today. What I thought was a normal drinks machines exceeded my expectations beyond belief. This CocaCola Freestyle drinks machine (designed by Ferrari) holds so many flavours of Coke, Fanta, Iced Tea, it's hard to decide which one to have, however, being able to fill your drink up as many times as you like is definitely a great bonus to having so many great flavours. You can even mix and match, half and half, a third of each or whatever you like! I didn't think this could get any better until they explained the app...yes, an app for a drink!


This app allows you to pre-mix your drink with exact measurements of each flavour. All you do is select your mix, scan the app at the drinks machines and pour away, it's as easy (and cool) as that!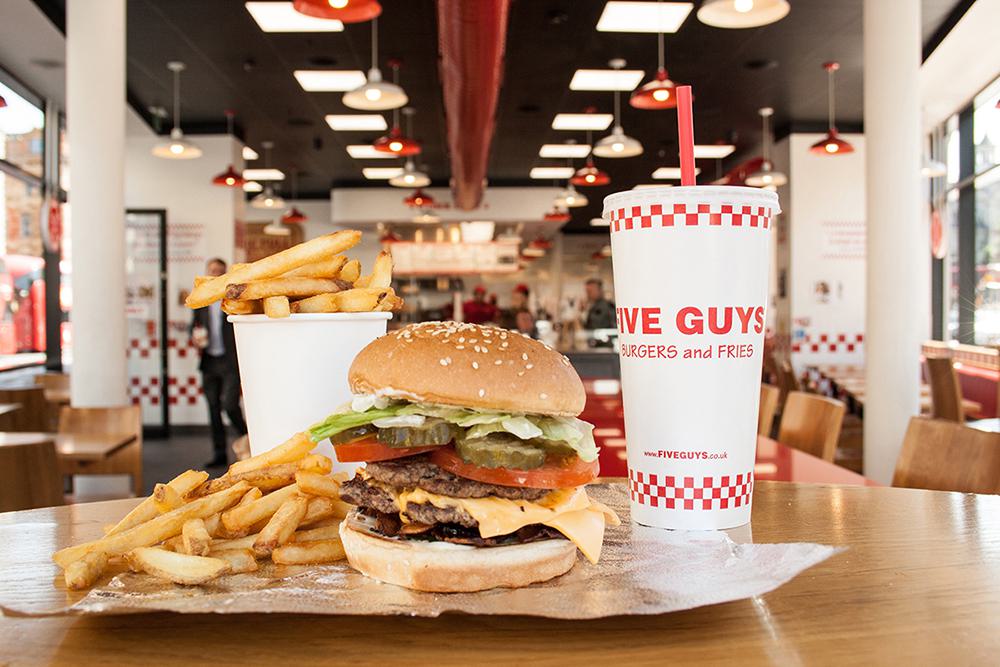 Five Guys let me explore their kitchen where all their fresh produce is stored and prepared. Everything is delivered in the mornings and the staff at Five Guys cut, chop, weigh and cook it all themselves! Everything is so fresh they don't even have a freezer! Each potato is hand-cut, washed and soaked before entering their cooking process which makes Five Guy fries stay soft on the inside and crispy on the outside.
You can not miss out on this incredible experience and we have it right in the heart of Colchester! Pop in this week, select your meal (I would recommend the cheese and bacon burger) and enjoy!
Fun facts about Five Guys:
Five Guys was founded by 5 brothers in 1986
They only use Heinz ketchup and mayonnaise
They have a secret bun recipe that only the makers know
If you want extra cheese or bacon...IT'S FREE!
You can help yourself to as many peanuts as you want