Post date: 26th May 2021
Written by: The George Hotel
After being closed for refurbishment since 2019, it's a very special welcome back to The George Hotel a historic building on the high street. We have had the pleasure of speaking with the team from The George ahead of their official reopening on the 28th of May (2021). Take a look at the article below, written by their team, on the history of The George and what you can expect on your visit.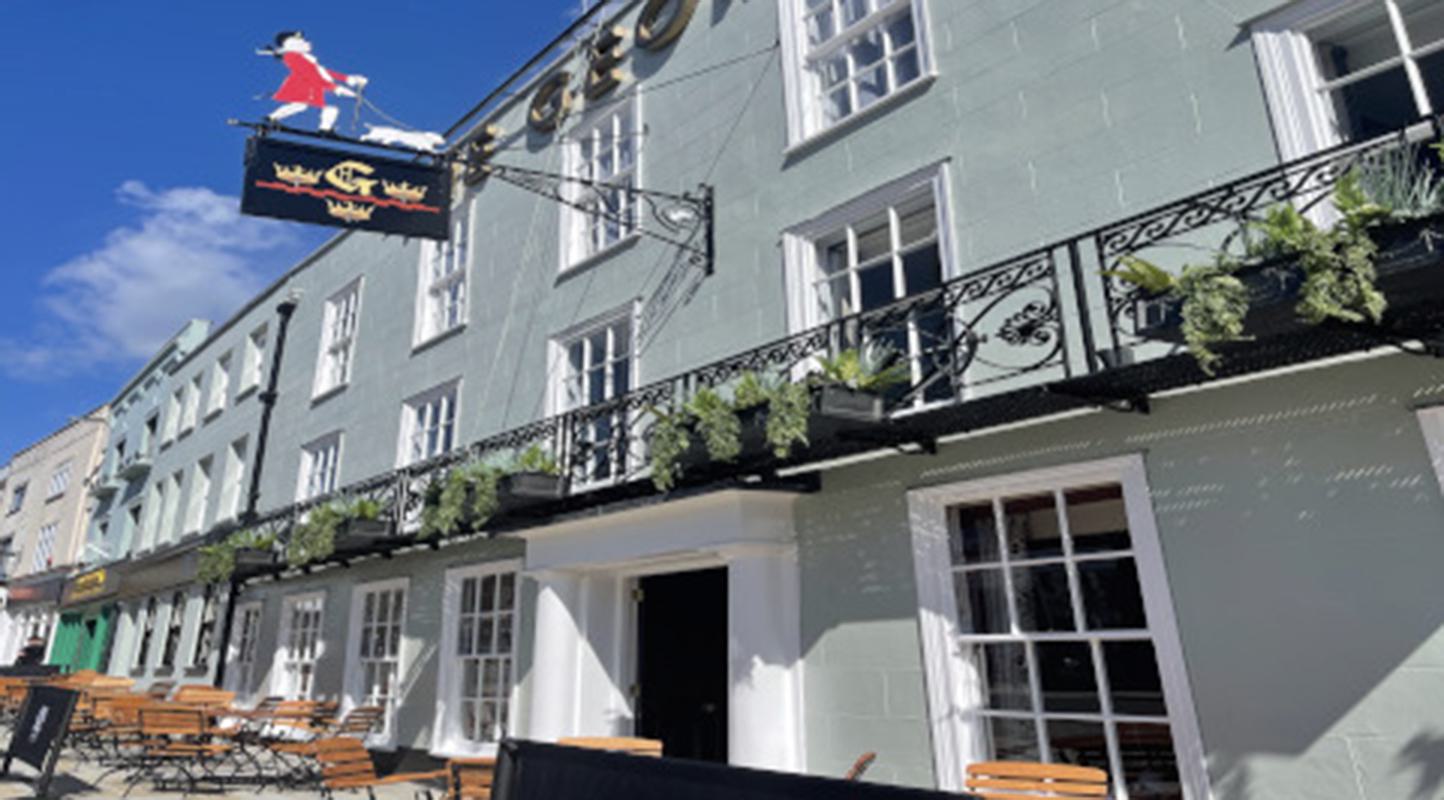 A handsome hostelry with more than 600 years of history, few hotels have as many stories to tell as The George. Hosting nobility and royalty alike for centuries, the hotel's dignified facade remains a distinctive landmark on Colchester's characterful High Street – its storied history intertwined with the town's own.And now the much-loved iconic George is back, resplendent in pastel green – restored to its former glory following a monumental £10m renovation.

From enjoying a relaxing cocktail in our cosy lounges, complete with hypnotising log burners, to dining Alfresco in our Moroccan-inspired secret courtyard or dinner in our stylish restaurant - endless delights await customers, old and new, at the recently renovated George.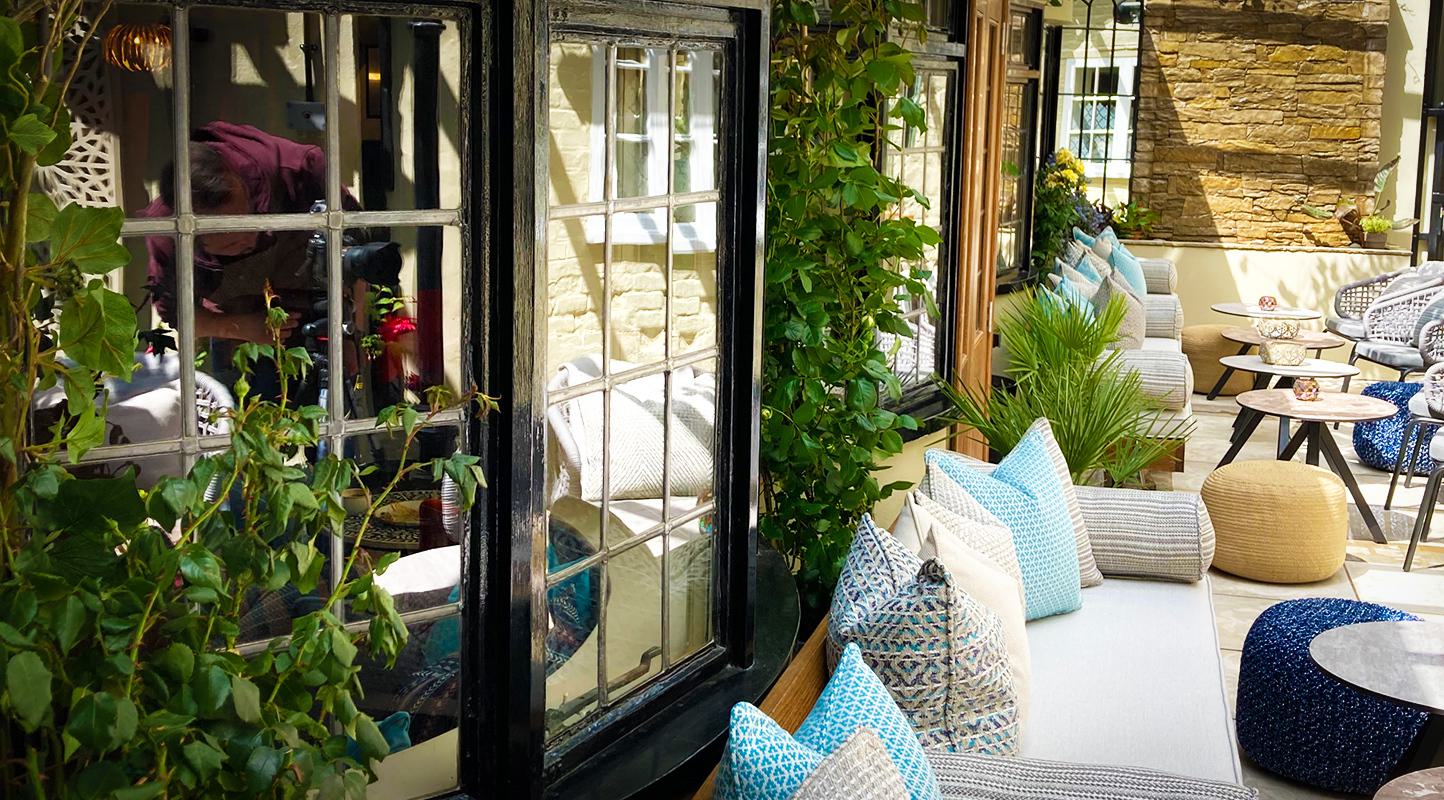 The George Hotel's restaurant has a long term association with culinary excellence, however, the restaurant returns with a superior food offering as it set sights on becoming Colchester's ultimate dining destination. Surya Hotels are delighted to announce that Award-winning chef Aaron Skerrit, former Head Chef of quality establishments such as Milsoms Hotels & Restaurants, is taking the helm at the George's kitchen. He will oversee the venue's stylish brasserie featuring excellent English a la carte dishes and daily specials served from midday to 9pm.
Designer touches across the hotel include luxury Sanderson fabrics, designer fabric upholstered headboards and bespoke lighting from Northern Lights. A partnership with high end audio brand Bang & Olufsen has also seen discrete and powerful designer sound systems blended throughout the interior offering seamless, superior sound quality.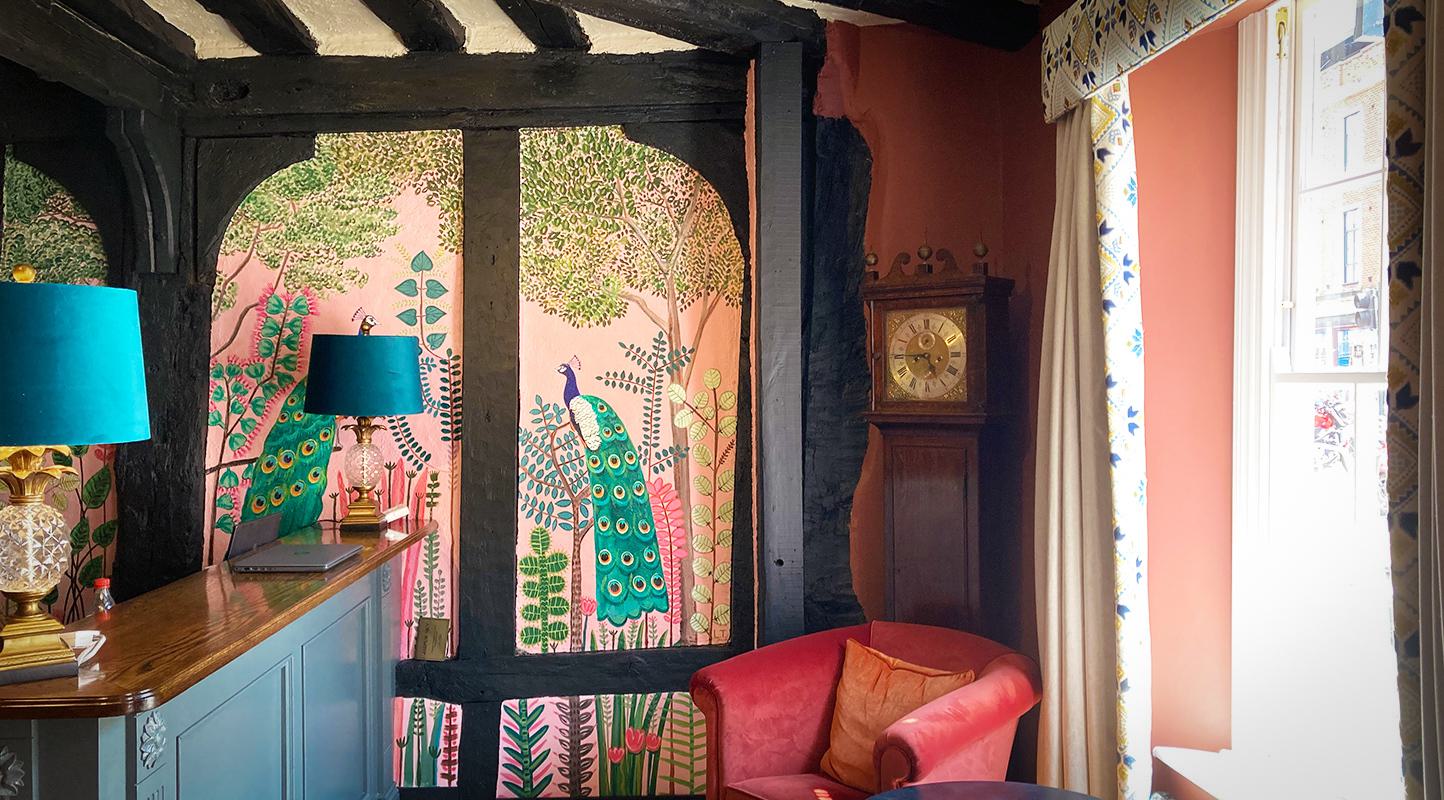 Meanwhile Award-winning local artist Lucy Tiffney was commissioned to paint a stunning mural behind the reception desk (shown above). The artist, who has over 70K followers on Instagram, is renowned for her unique, fresh, colourful and happy designs and has titled the bespoke work 'Jaipur Sky'.
Connoisseurs of afternoon tea are also in for a treat with the launch of T at The George (opening Summer 2021) which will be serving up a luxuriously chic afternoon tea, in sumptuous, arty surroundings inspired by London's finest teahouses. An array of beautiful handmade and quirky cakes, fine artisan teas (served in bespoke, locally made teapots) and a matching Champagne and cocktail list has all been carefully curated to ensure the vintage tearoom becomes Colchester's premier destination for a spot of afternoon tea with friends.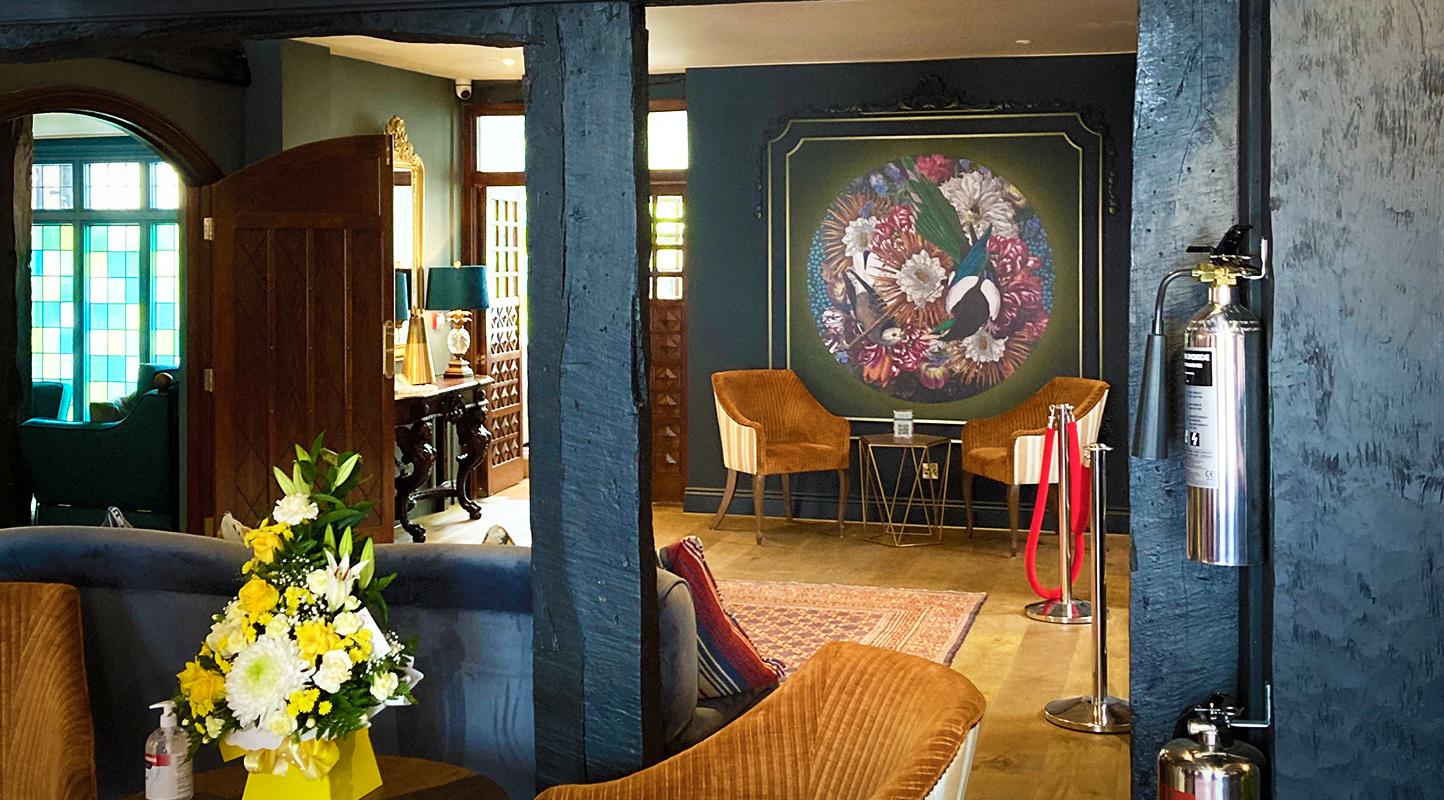 To keep up to date with the latest news follow The George's Instagram accounts: @thegeorgecolchester and @teaatthegeorge
Love reading our blogs and what to know when we can give you the next inside scoop why not sign up to our newsletter. All things InColchester delivered straight to your inbox!