Post date: 28th June 2023
Written by: Elliott Fluin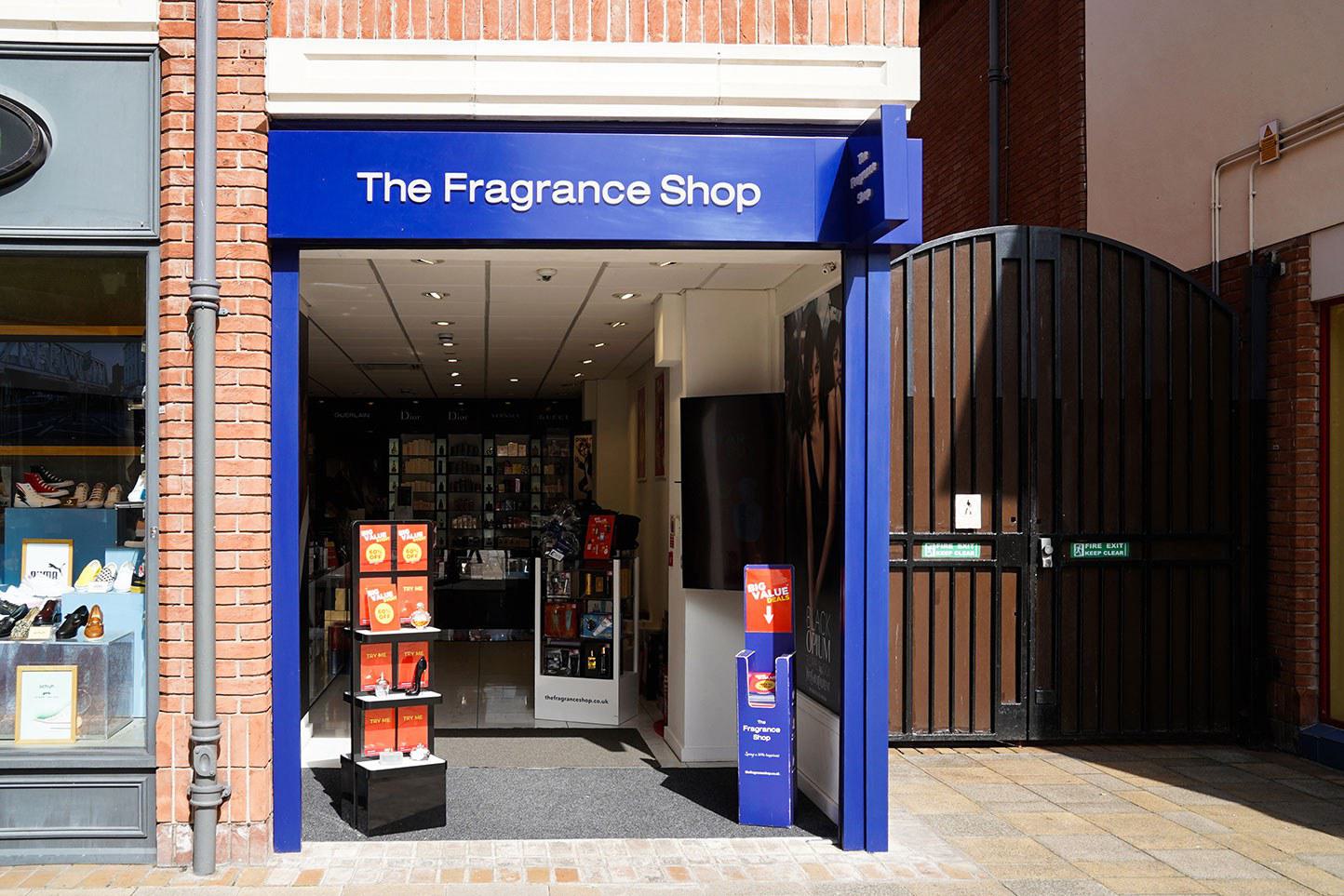 Come visit The Fragrance Shop Colchester with us!
We stopped by and got an introduction to some amazing scents and collections! We spoke to store manager Georganna to get more insight into The Fragrance Shop and the work that they do in Colchester City Centre.
Find out more about The Fragrance Shop below ⬇️
Introduction
"Hi! My name is Georganna, and I am the store manager for The Fragrance Shop. I have been manager for over a year now. Our store has been in Culver Square for over 6 years but the company was established in 1994. The Fragrance Shop is the UK's largest independent fragrance retailer and we are the only branch in Colchester City.
We will be sure to meet all your personal needs which includes finding the best price, giving you 5-star customer service, going above and beyond so you feel valued, introducing you to our membership scheme (which holds loads of benefits), and so much more.

How much do fragrances cost?
Top end fragrances can start from as little as £12 a month with the fragrance shop scent addict subscription, which is the best way to try a new fragrance monthly and it comes straight through the door. You have the option to keep the fragrance the same or change it up each month and as a valued scent addict subscriber we give you £12 off! So if you like the fragrance you are using you can come in and get the bottle with £12 off, getting a trial before you decide which one you want to purchase.
What kind of service do you provide?
My team and I always bring fabulous 5-star customer service as we know fragrance is so personal to every individual in different ways, and we assure you we will find you your perfect scent for any occasion or memory. Pop in and see us at 15 Culver Square, CO1 1WF. We would be more than happy to support and help you on your fragrance journey.
What products do you stock?
The fragrance shop doesn't only offer all your well-known brands, we also offer exclusive fragrances such as Ikon. Ikon is a unisex fragrance in 6 different scents, these are cruelty free, sustainable, recycled and natural ingredient fragrances which I personally wear. They smell gorgeous on the skins and will last all day due to them being parfums. A lot of our customers buy them due to them smelling very similar to other fragrances they like.
Our store sells fragrance such as Dior, Tom Ford, Yves Saint Laurent, Prada women's etc. If we don't have your specific fragrance, we always offer the customer to order the fragrance to their home address, into our store or their local fragrance shop.

Do you provide a membership?
The Fragrance shop has the best deals especially if you are part of the memberships scheme and our prices change every Friday online with change over and promotional events.

What is your favourite part of your job?
The fragrance shop is all about being yourself and how does the fragrance make you feel, which is what I love about working for the company is being the best version of yourself and always spraying a little happiness for our customers.
Find out more...
You can find out more about The Fragrance Shop on the InColchester website. Follow @InColchester on Instagram, Facebook and Twitter for the latest updates, news and events for Colchester City Centre! 📰