Into
Garden Festival Schools Leaflet
Colchester Garden Festival Schools Tour
Local celebrity gardener Lee Connelly aka The Skinny Jean Gardener is making his way to 15 schools in Colchester to help encourage kids and families to get gardening. Whilst there he'll also be launching the School Garden Competition which will see planters from each school installed in the town centre. The theme for these planters if the Platinum Jubilee. Visitors to Colchester will be able to vote on their favourite planter and the winning school will receive a Schools Gardening Success Plan, books and more worth over £500!
See below for the schools leaflet detailing the purpose of Lees visit to your school and how to get involved making your schools pallet garden.
To download the leaflet (as jpegs) right click and select "Save image to downloads". Or CLICK HERE to download the leaflet as a PDF.
Scroll down to the bottom of the page to see how Lee turns some A4 paper into a mini plant pot, perfect for sowing seeds!


Schools Leaflet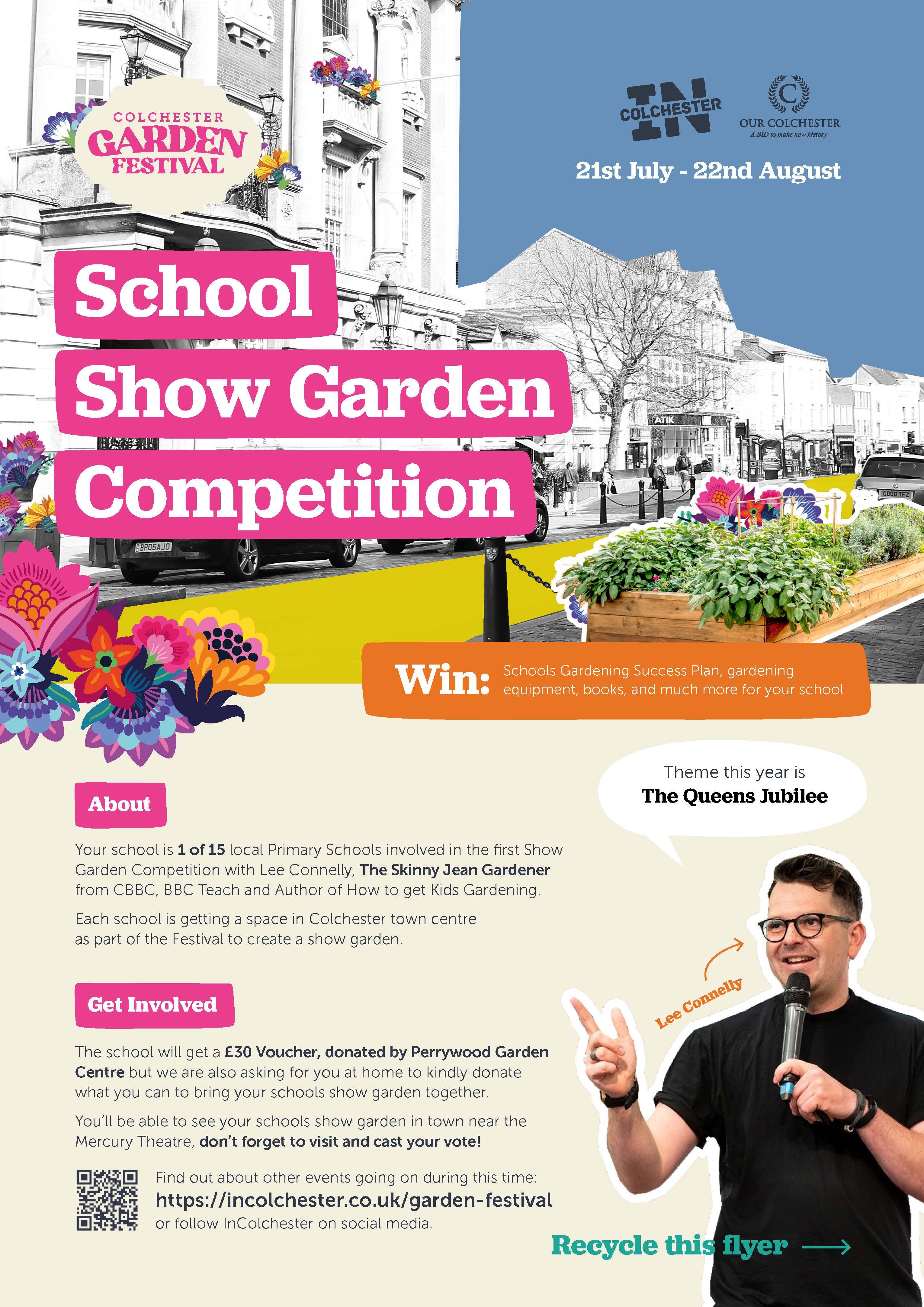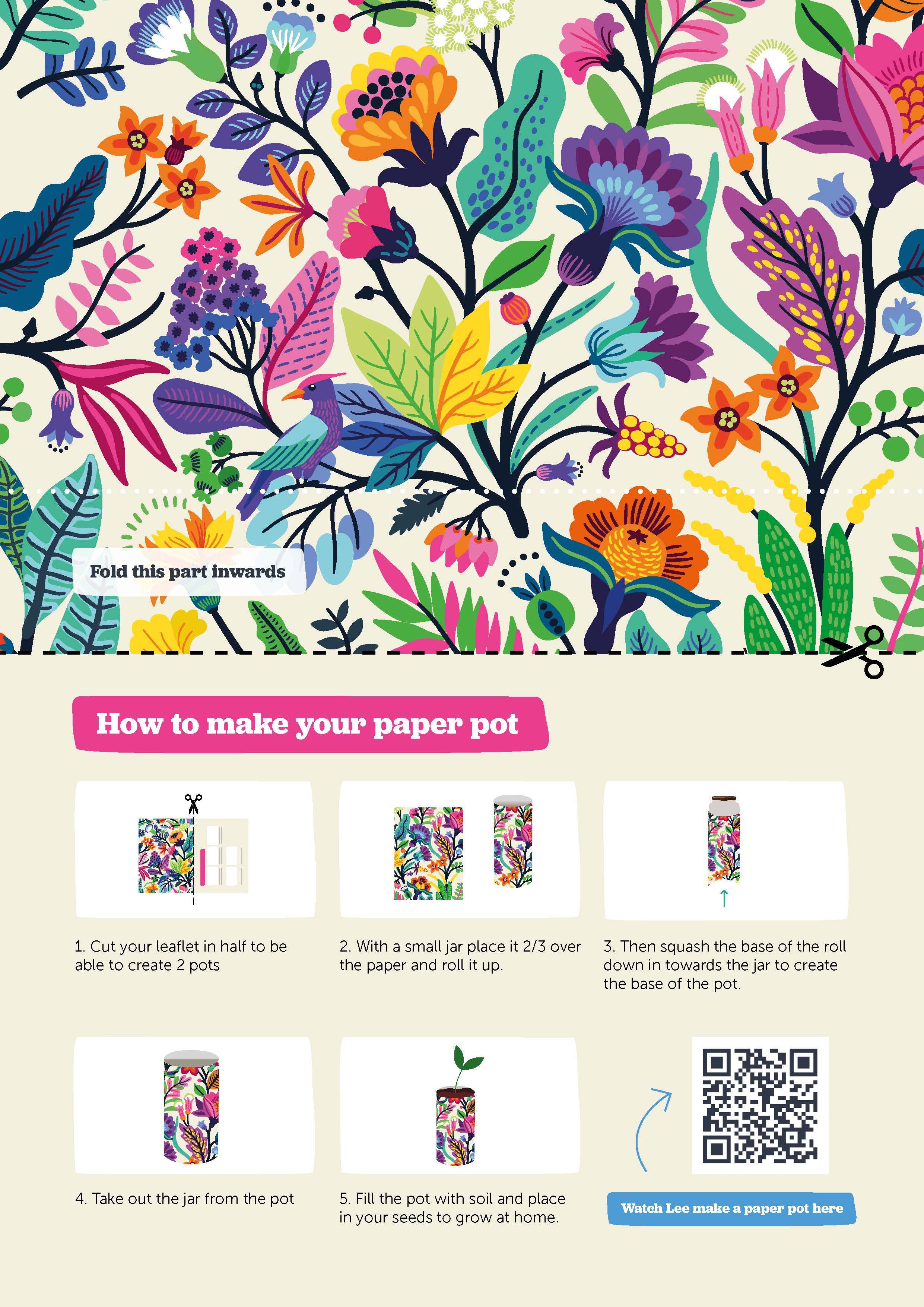 HOW TO MAKE A PAPER POT