Post date: 3rd February 2023
Written by: Elliott Fluin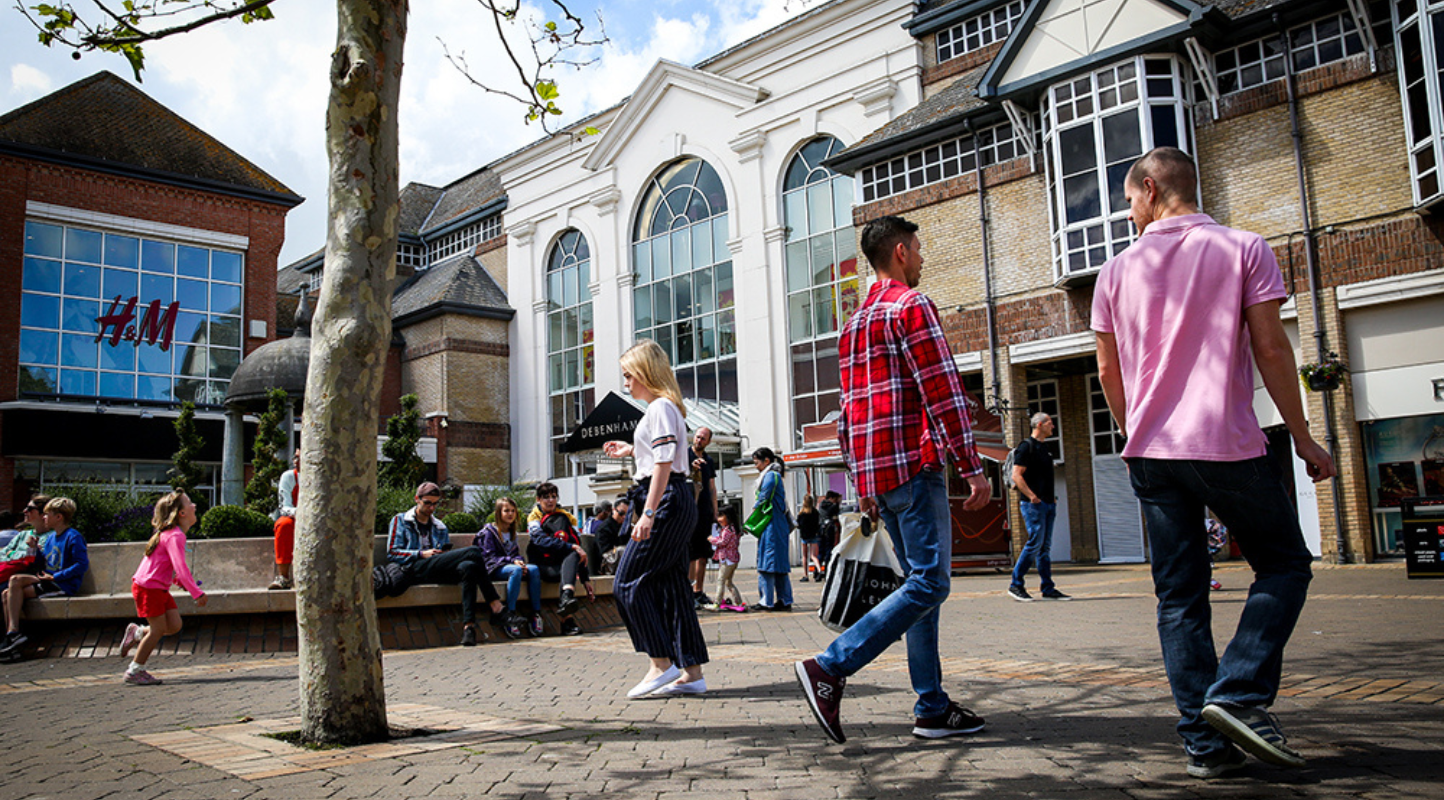 Getting ready for your Valentines day date? Need to find that perfect outfit for the special evening? Check out our list of top shops to visit to find the perfect outfit. Wether it's an elegant dress, or a suave suit, there are lots of shops in Colchester to find gorgeous garments.
Places to find the perfect Valentines outfit: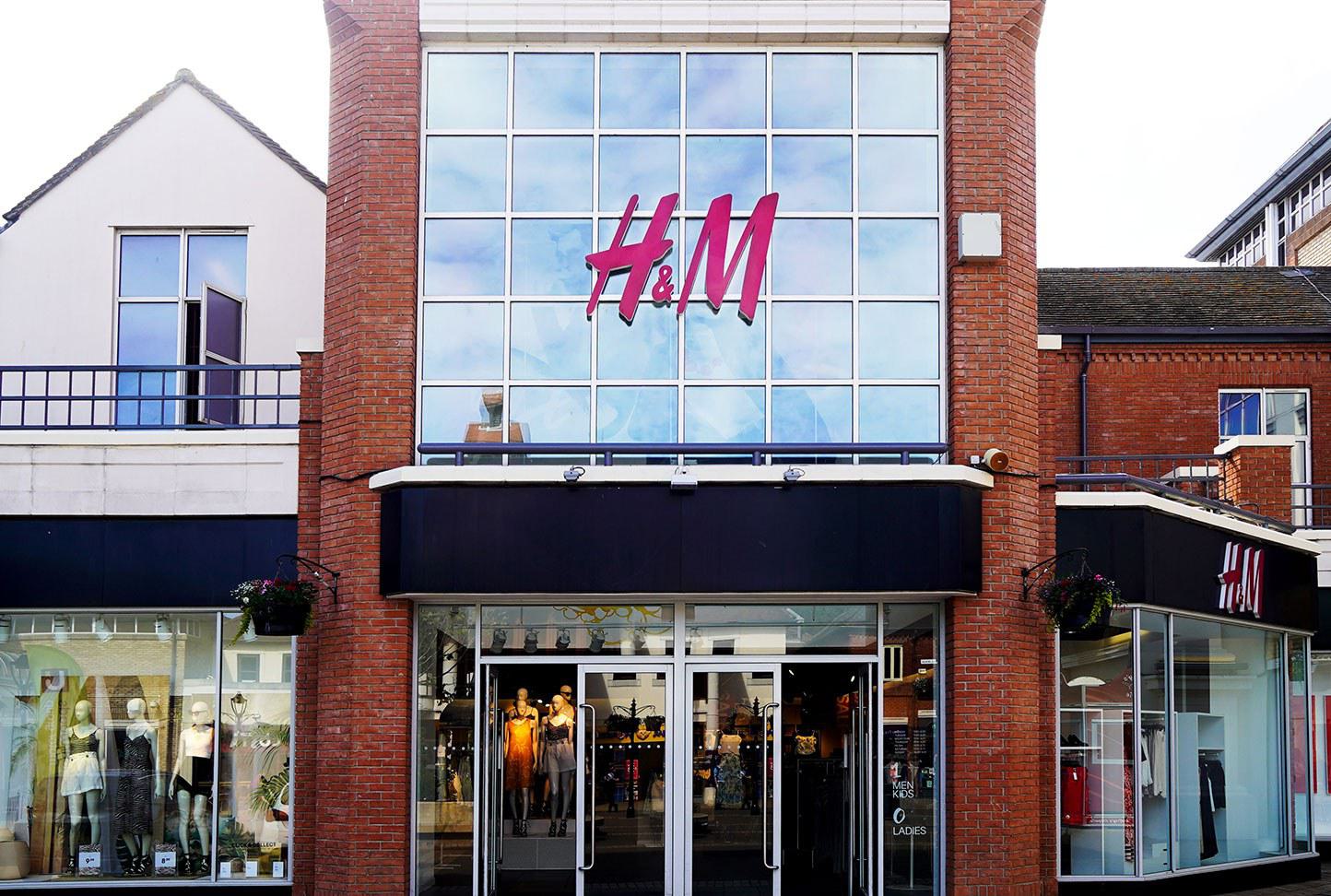 H&M offers fashion and quality at the best price with a broad and varied selection of clothing and coordinated accessories for women, men, teens and children, and new items arriving in store every day. Each of the collections include a number of different concepts, with everything from modern basics to tailored classics and cutting-edge fashion: there is something for everyone at H&M, no matter your age, personal style or budget.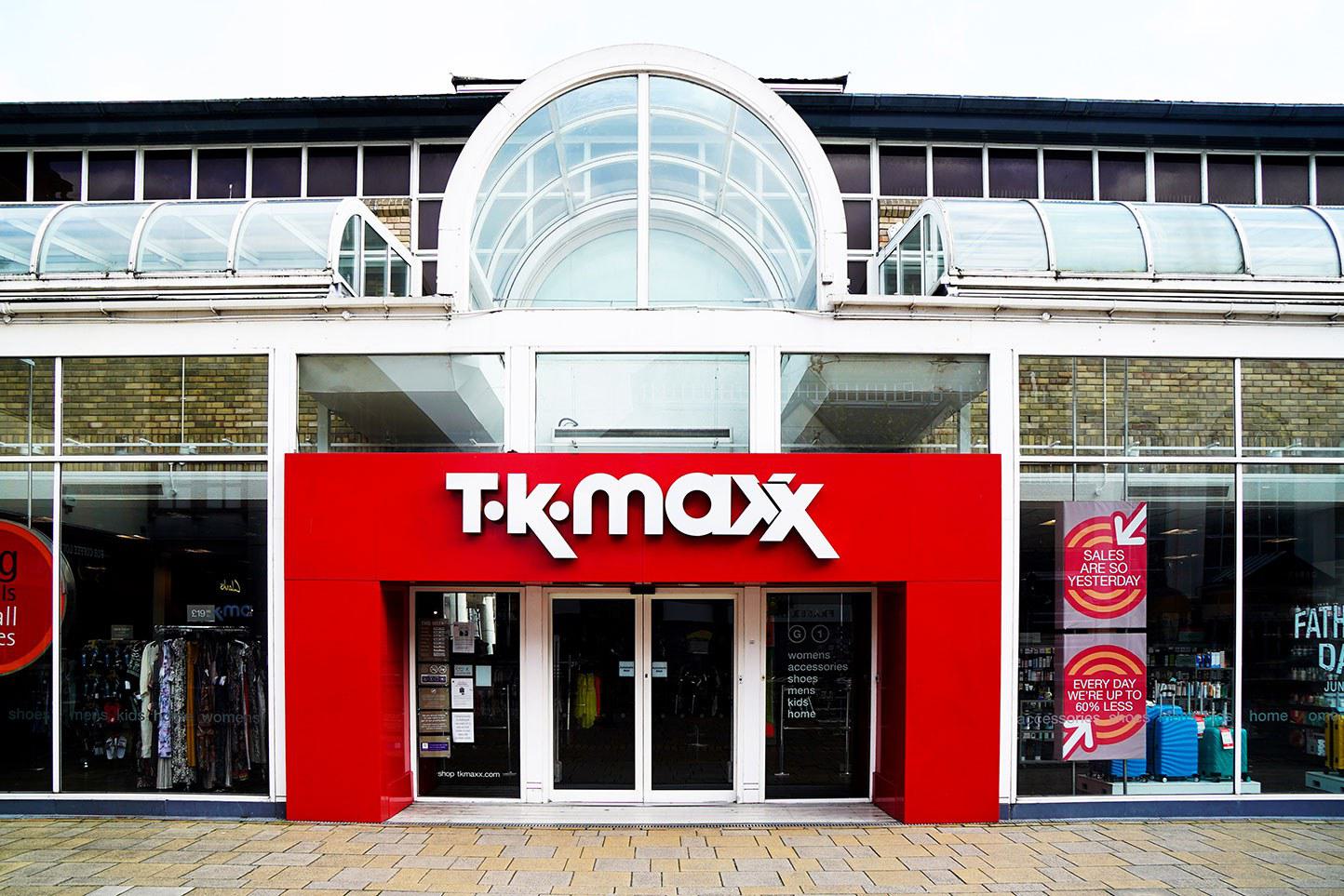 The concept's simple. Our savvy buyers shop the world for the latest in designer fashion. When the time is right, they swoop in to get deals on the brands you adore, then pass the savings on to you. We buy big labels at small prices every day, so we deliver big labels at small prices to our stores every day. All your favourite designer and high street brands are here, fresh from our trucks, for up to 60% less. Another day, another famous fashion find at TK Maxx.
Danielle Styles was established in lockdown in 2020 by Danielle herself, with many years of retail experience, working in River Island at management level, Danielle decided to take a leap of faith and start her own fashion brand. She opened her first store in Maldon, Essex in June 2021 and is now delighted to have her 2nd within a city centre here in Colchester.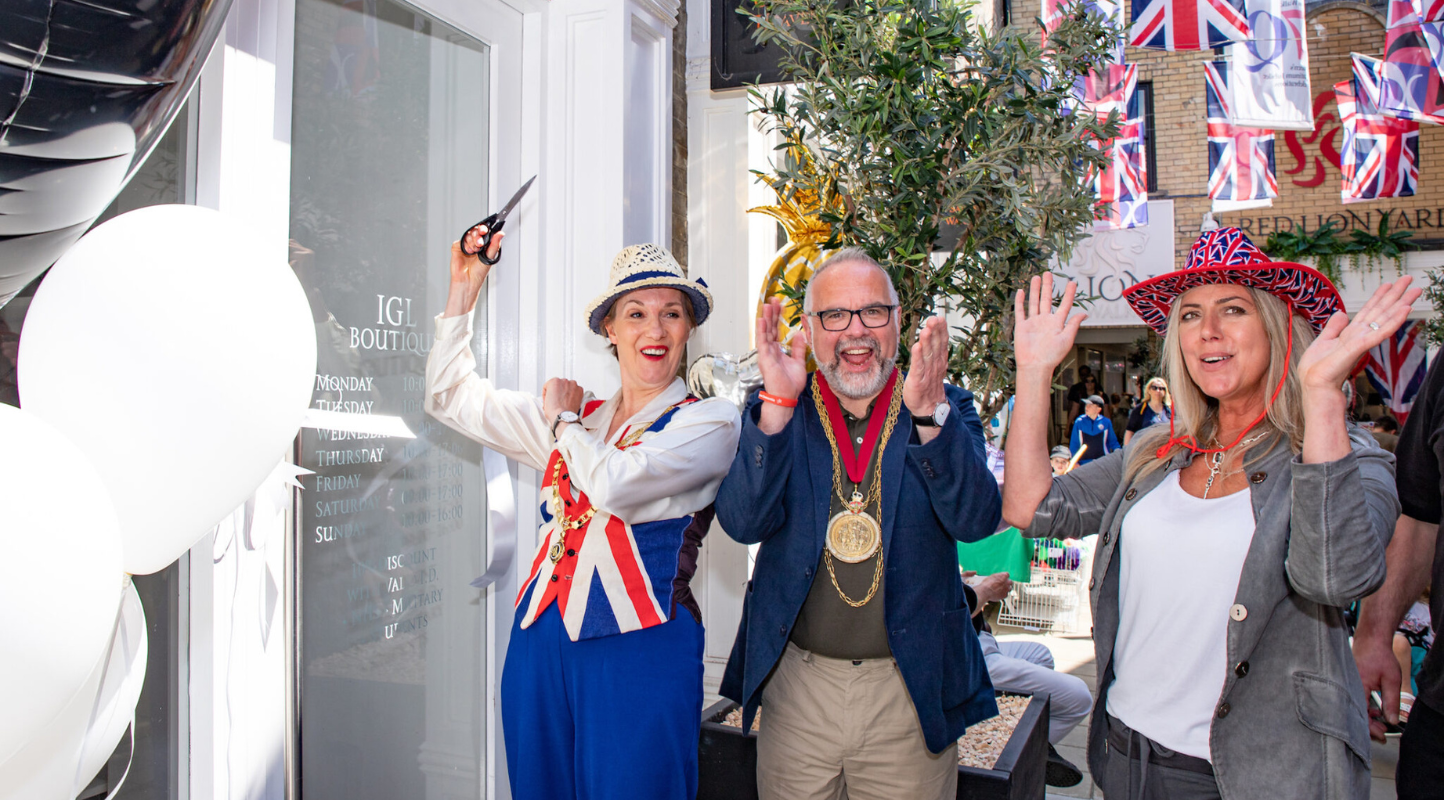 IGL Boutiques is not just about fashion but more about feeling good about yourself. Empowering you as a person, inspiring you as an individual, to feel confident, peaceful, and happy. Beauty and confidence comes from within.

Our handpicked Fashion Collections offer multi season classic wardrobe solutions which can be layered and added to year on year. From Summer Silks, Cottons, Linens to Winter Wools and Cashmere with sizes ranging from UK 6 to UK 26 including plus size clothing for our curvy customers. We offer an extensive range of affordable Fashion solutions to suit all types.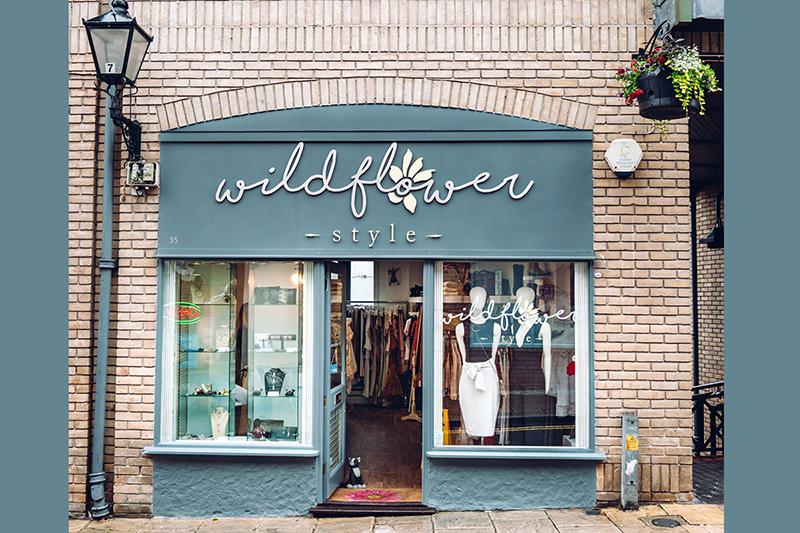 Wildflower Style Boutique will be bringing the BEST jeans, the ultimate t-shirt's, the sexiest underwear, the prettiest dresses and the coolest leather jackets to the Square! It is going to be an exciting eclectic wearable collection that we think you will love! I've worked in fashion all my life starting way back with an independent boutique over 30 years ago.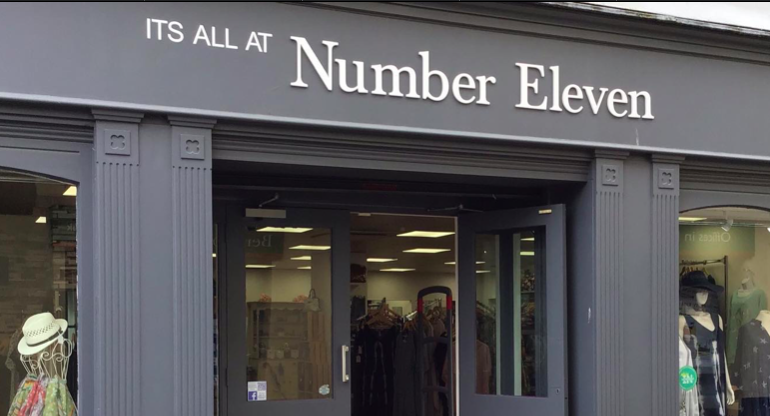 We are a family owned independent retailer and we wanted to create the type of shop that we would like to shop in. Online shopping is fantastic for getting the things we need but we wanted to open a shop which brings back the enjoyment of going shopping.
Our buyers enjoy sourcing affordable and flattering fashions which can be worn by everyone and we look forward to meeting you in the shop and offering old fashioned friendly service to help ensure that you leave us feeling truly happy with your purchases. Our stock of clothing, accessories and home and gift-wares changes every week so there will always be something new for you to come and take a look at.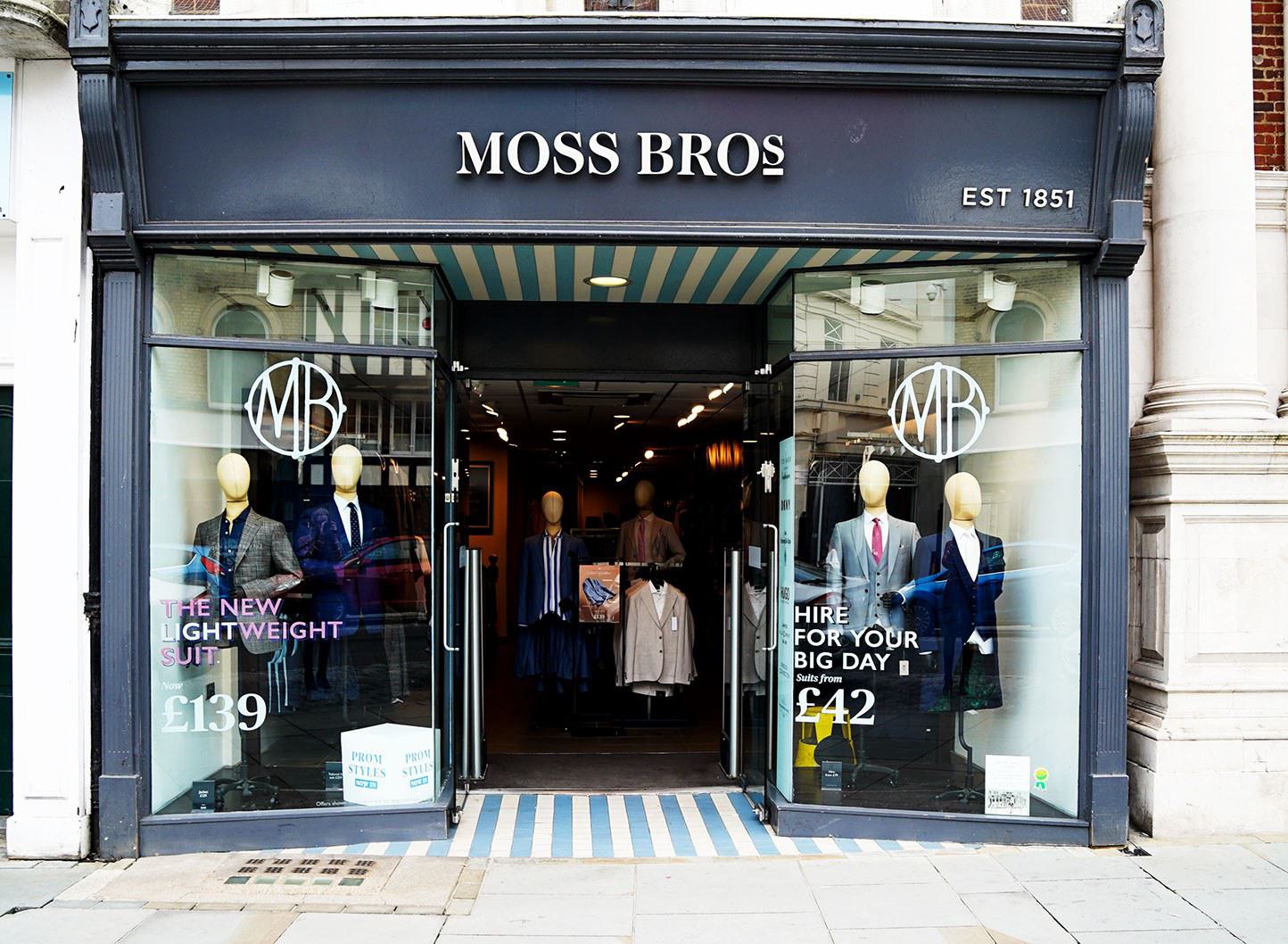 On form since 1851. We don't just make men's suits. Nor do we just hire tails or tuxedos. We're all about making you feel on form, about giving you the confidence to take on any moment. From an outfit worthy of the big day, to a suit custom-made for your individual style. From nailing that just-right look for getting ahead at work to that smart-casual sweet spot for getting about on the weekend. Whatever you've got on, we'll help you make it yours.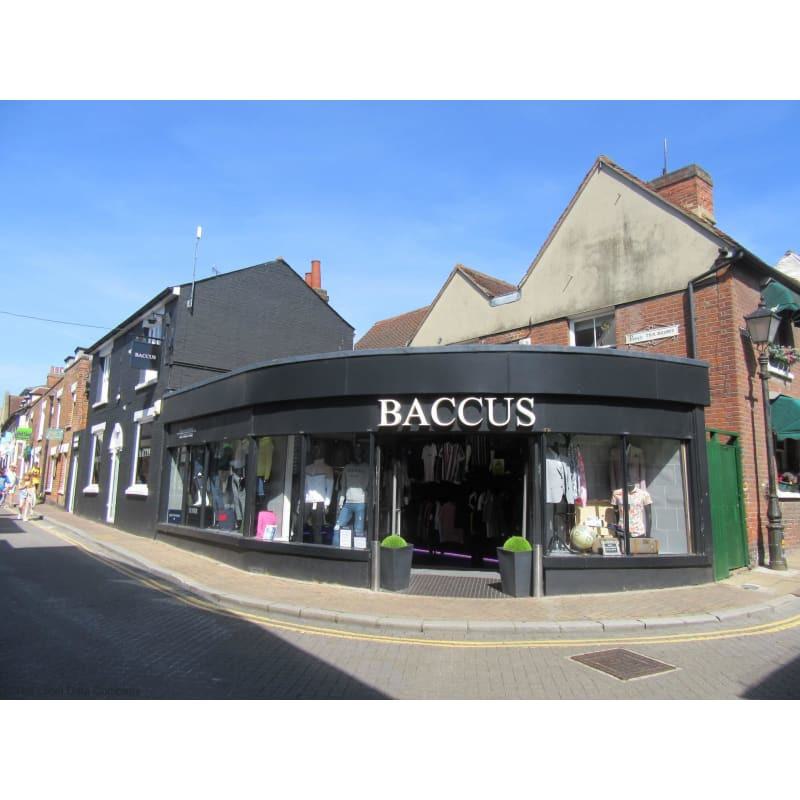 Come & discover our store in Colchester, Essex. One of East Anglia's leading fashion boutiques offering the latest designer brands and fashion styles for men & women with the very best customer service to make your shopping experience truly memorable.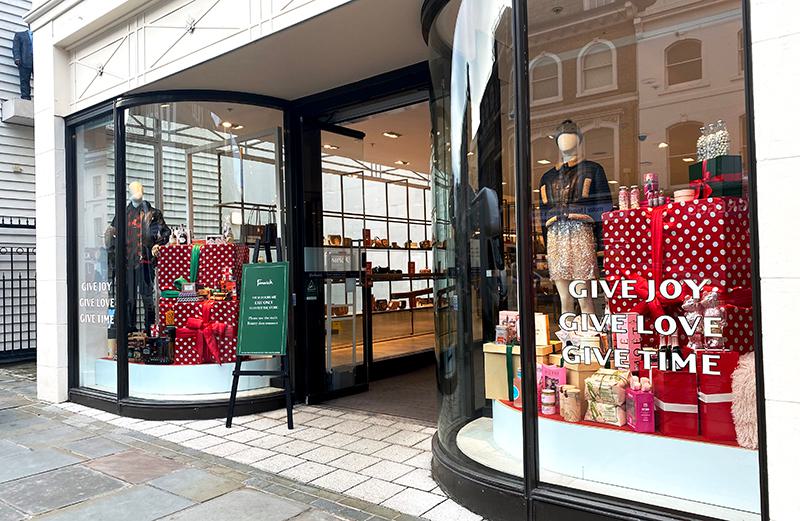 Fenwick Colchester will bring you the finest selection of luxury from around the world across fashion, beauty and lifestyle, curated into a sophisticated shopping space and bestowed with in-store events, treatment rooms, bespoke services and popular restaurants. Loyal to our brilliant and British heritage, Fenwick is proudly the largest family-owned group of department stores in the United Kingdom. Fenwick Colchester is located at the top of the High Street inside a beautiful glass fronted building!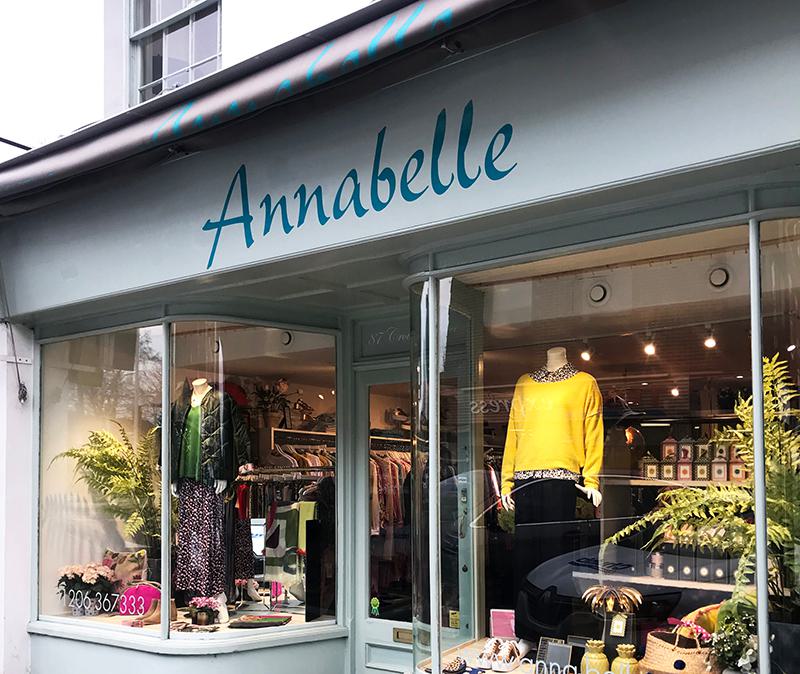 An independent fashion and lifestyle store in the historic town of Colchester. Annabelle is the fashion store that evolved through Simply Living, and has grown into a business with both a retail store at 87 Crouch Street in Colchester.
Annabelle is inspired by a passion for fashion, and driven by like-minded customers who want to look stylish and shop locally. We sell a mix of stylish, easy to wear fashion & accessories, and are proud to stock a wide range of brands.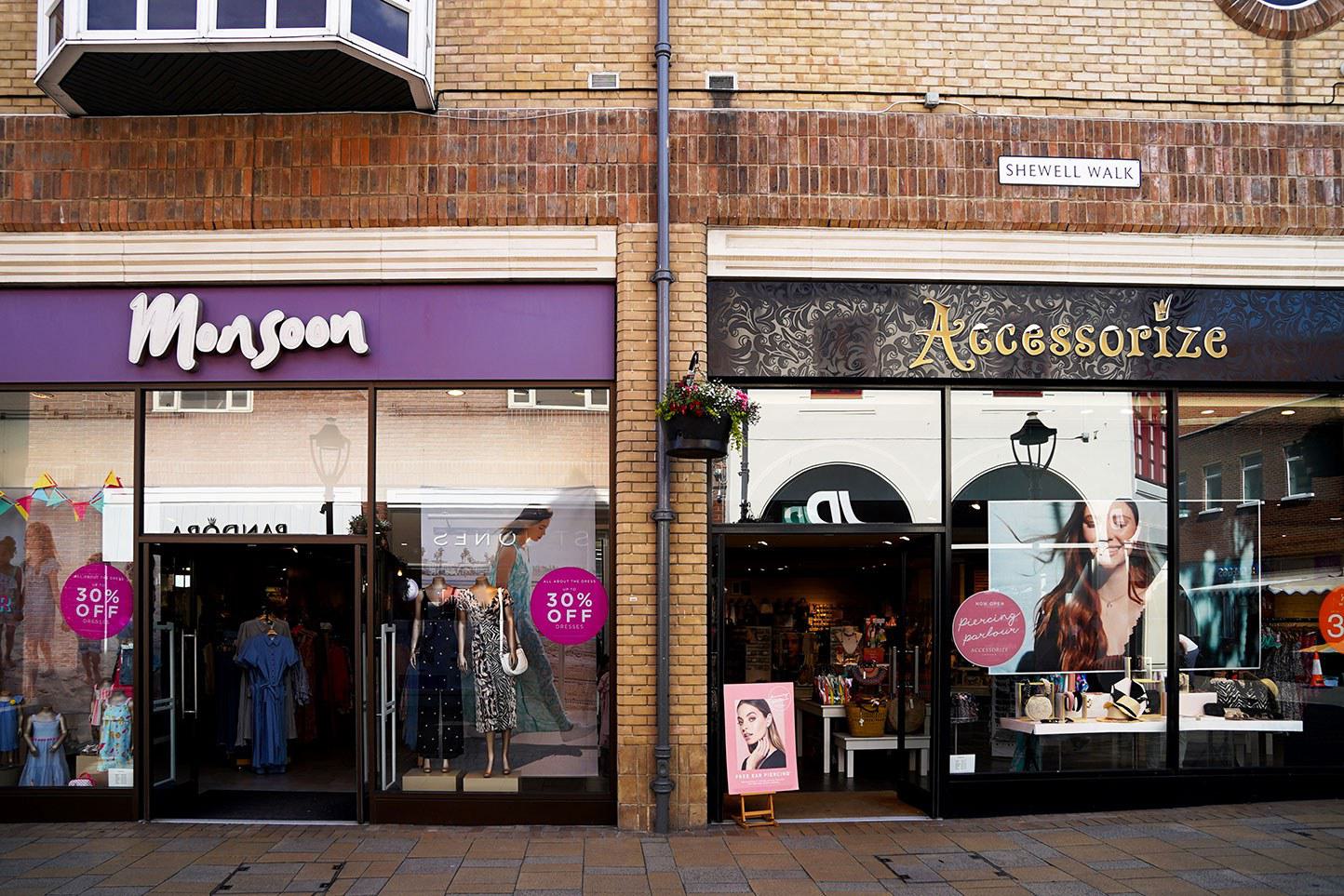 Our story begins with one man and his vision; to bring vibrant, colourful, hand-crafted artisan clothes from faraway places to the markets of London. It is a journey that started on a hippy commune in Ibiza, 1970, and finished with an overland trip east, through Afghanistan and India. Our founder, Peter Simon, returned from his life-changing adventures to pursue a new passion for beautiful, bohemian-inspired pieces with hand-printed, hand-woven and crochet design details, which he started to trade from a stall on Portobello Road, London. Three years later, he opened the first Monsoon store in Beauchamp Place. The first Monsoon collections featured clothes made with hand-loomed cotton and silk fabrics, organic vegetable dyes and artisan block-printing techniques.
Other retailers in Colchester City Centre
Remember that there are other retail venues to visit and explore in Colchester City Centre. Visit our Directory to see what retailers are available in Colchester City Centre, and our Offers page for exclusive deals.
Follow InColchester on Facebook, Twitter and Instagram for updates and events, or join our Newsletter for monthly updates!