Into
Christmas in Colchester

Christmas 2023 is here!
Full details about the most magical Christmas in Colchester will be on this page shortly! We can't wait to celebrate with you. For now here's a teaser of what's to come. Make sure to follow @incolchester to be the first to know more about what's happening this year!
The BIG Festive Switch On Highlights
Wednesday 15th November 2023 | 5pm onwards in the City Centre
Join us for the yearly Festive Switch On event! A yearly celebration as we begin to approach the Christmas season and prepare for the winter nights ❄️

Bring the family to Colchester City Centre to experience this once a year event! Starting at Firstsite, and including partners such as Lion Walk Shopping Centre, and Mercury Theatre! This is an amazing opportunity to explore Colchester City Centre and celebrate the Christmas season 🎄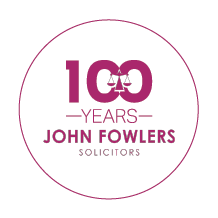 Thank you to John Fowlers Solicitors - Event sponsor of the Festive Light Parade.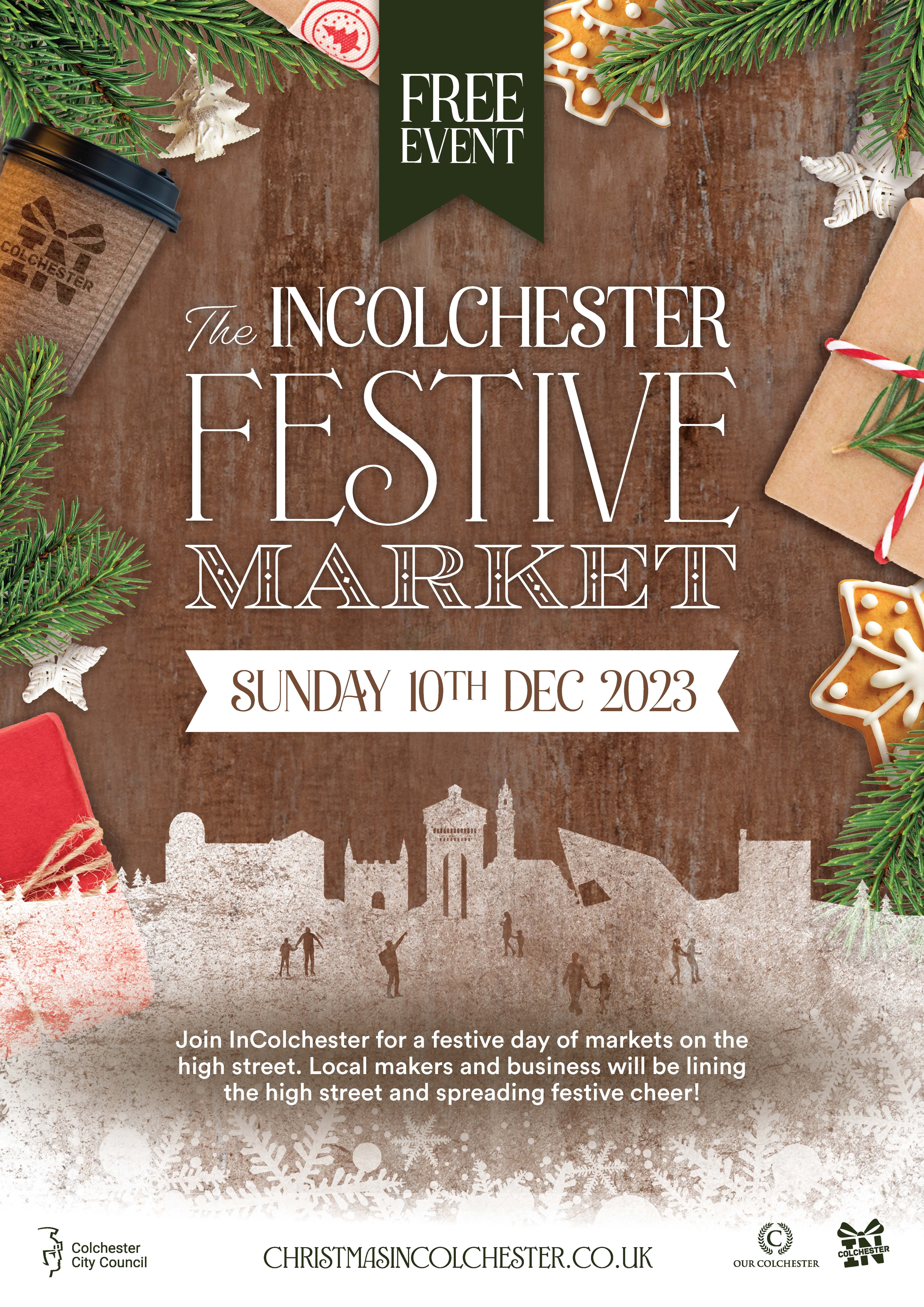 InColchester Festive Market

Sunday 10th December 2023 | Colchester City Centre
Stop by the InColchester Festive Market! Held on 10th December 2023, this is an amazing local market for you to pick up some presents and gifts for that special someone. Explore the market and find an abundance of handmade goods, freshly made food, and so much more! 🌭
Held on 10th of December 2023, you can find out more on the event listing page here.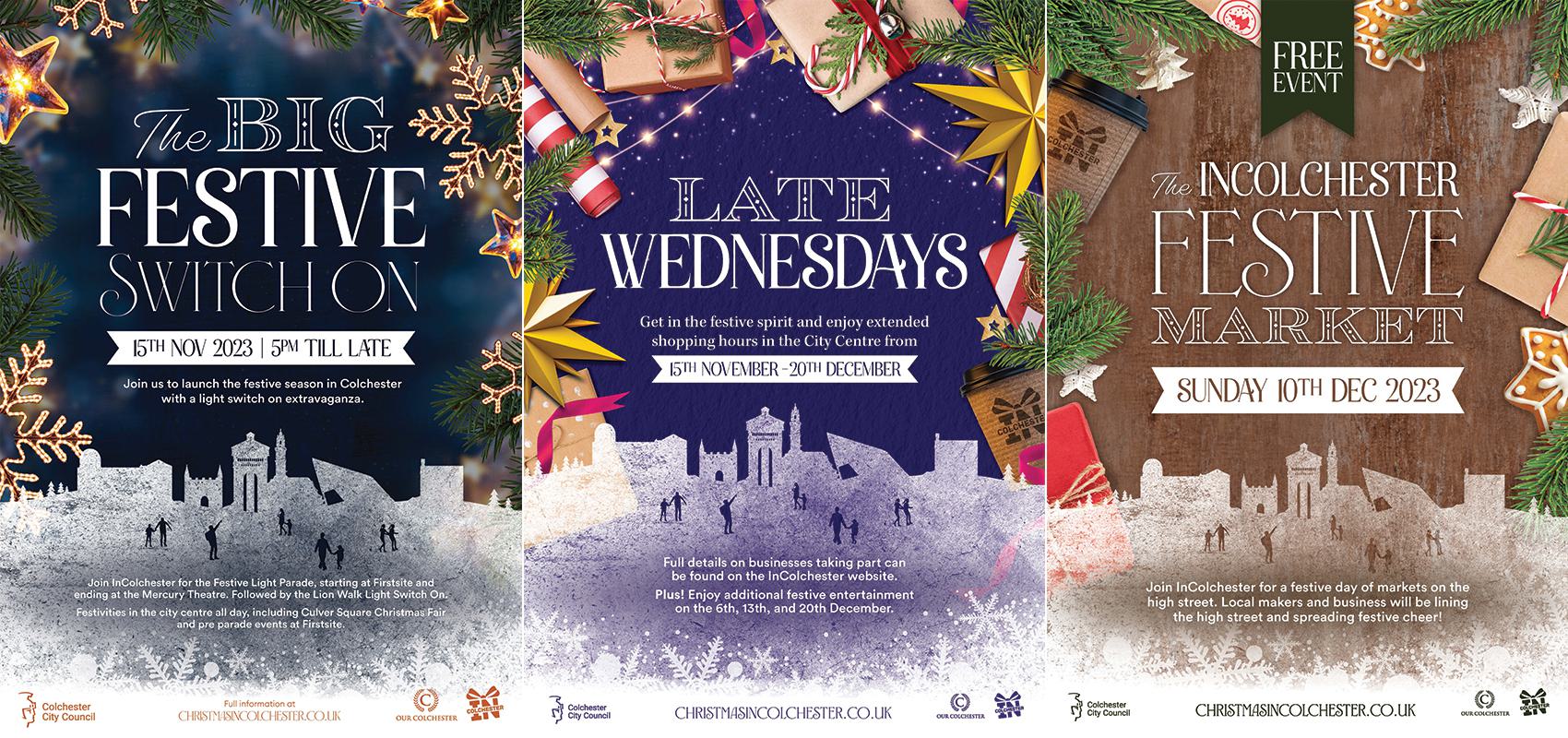 Late Night Wednesdays
Starting Wednesday 15th Novemberr 2023 | Colchester City Centre
Late Night Wednesdays are back! Enjoy FIVE nights of extended opening times, great food to try, and exclusive additional entertainment on the three December dates. Visit Colchester City Centre to pick up some presents for the family, or bring the family in to experience the exclusive late night entertainment 🎭

When visiting Colchester City Centre, use our handy travel journey planner to plan your journey and find the best place to park, public transport routes and much more!
Starting on 15th of November 2023, you can find out more on the event listing page here.
Driving in to the city for Late Wednesdays? Click here to check out NCPs Late Wednesday parking offer!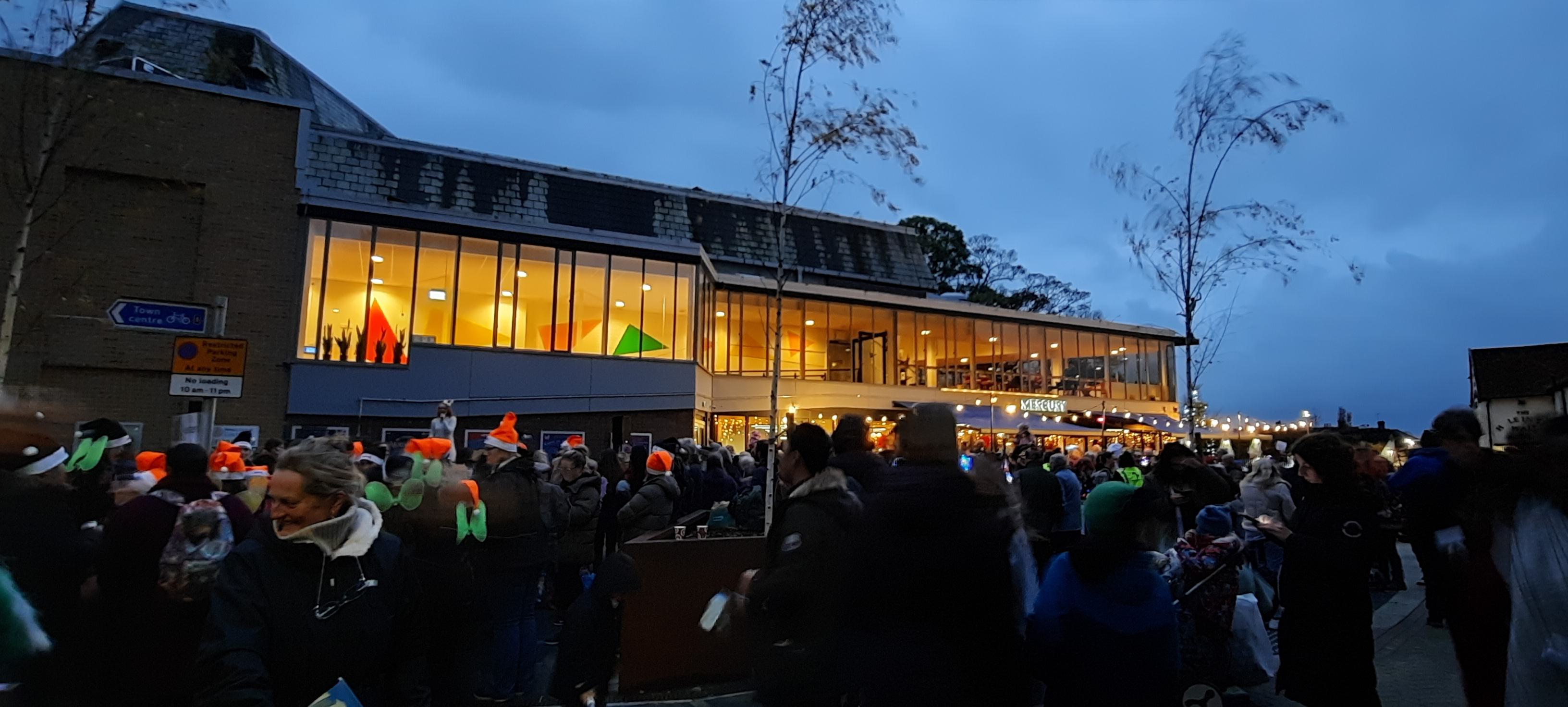 Events you'll love!
There are so many great events and activities happening in the city centre, from dinner with Santa to a spectacular light show in the park. Take a look below for some of our top picks and don't forget to visit our Events Page for the full calendar of events this November and December!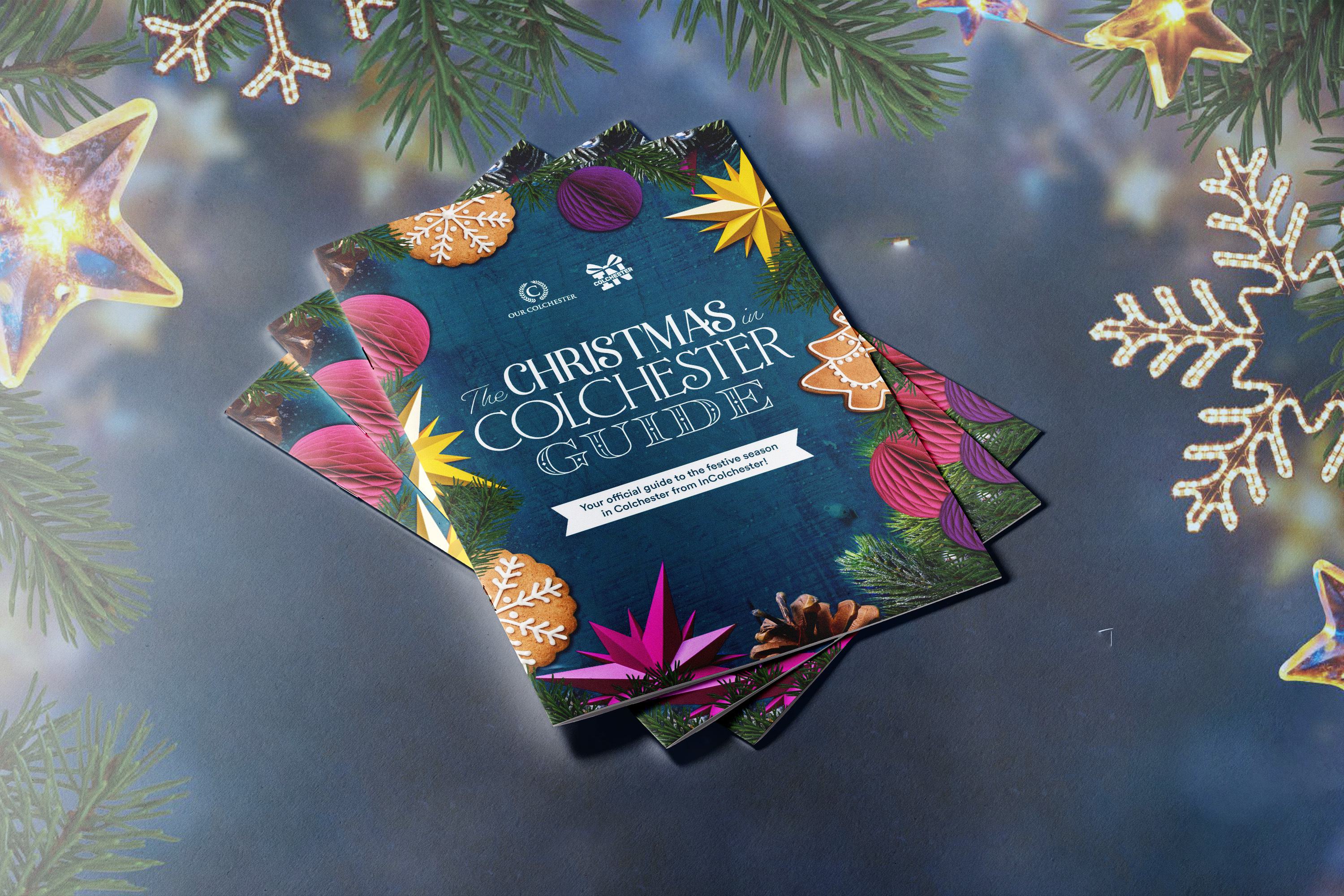 CLICK HERE TO READ THE DIGITAL CHRISTMAS IN COLCHESTER GUIDE
Looking for Christmas Gifts?
Check out the InColchester Business Directory to find the perfect stores for you. Find the best independent businesses, national favourites, or something unique all
here.
Getting to Colchester
Want to plan your trip? Why not visit our Getting Here page.
Get in the festive spirit
Fancy getting in the festive spirit? Check out one of our 2022 'BIG Festive Switch On' video below! Make sure to follow @InColchester to see the 2023 video when it releases!
and so much more...
Above are just some of the amazing events and offers running throughout the Christmas in Colchester season! Make sure to regularly check the event listings page for the latest events happening in the City Centre, as well as the offers page for the Christmas deals available in Colchester! 🎁
For the latest news, offers and events straight to your feed, make sure to follow InColchester on Twitter, Facebook, and Instagram at @InColchester! 📱