Post date: 22nd September 2023
Written by: Jess Walker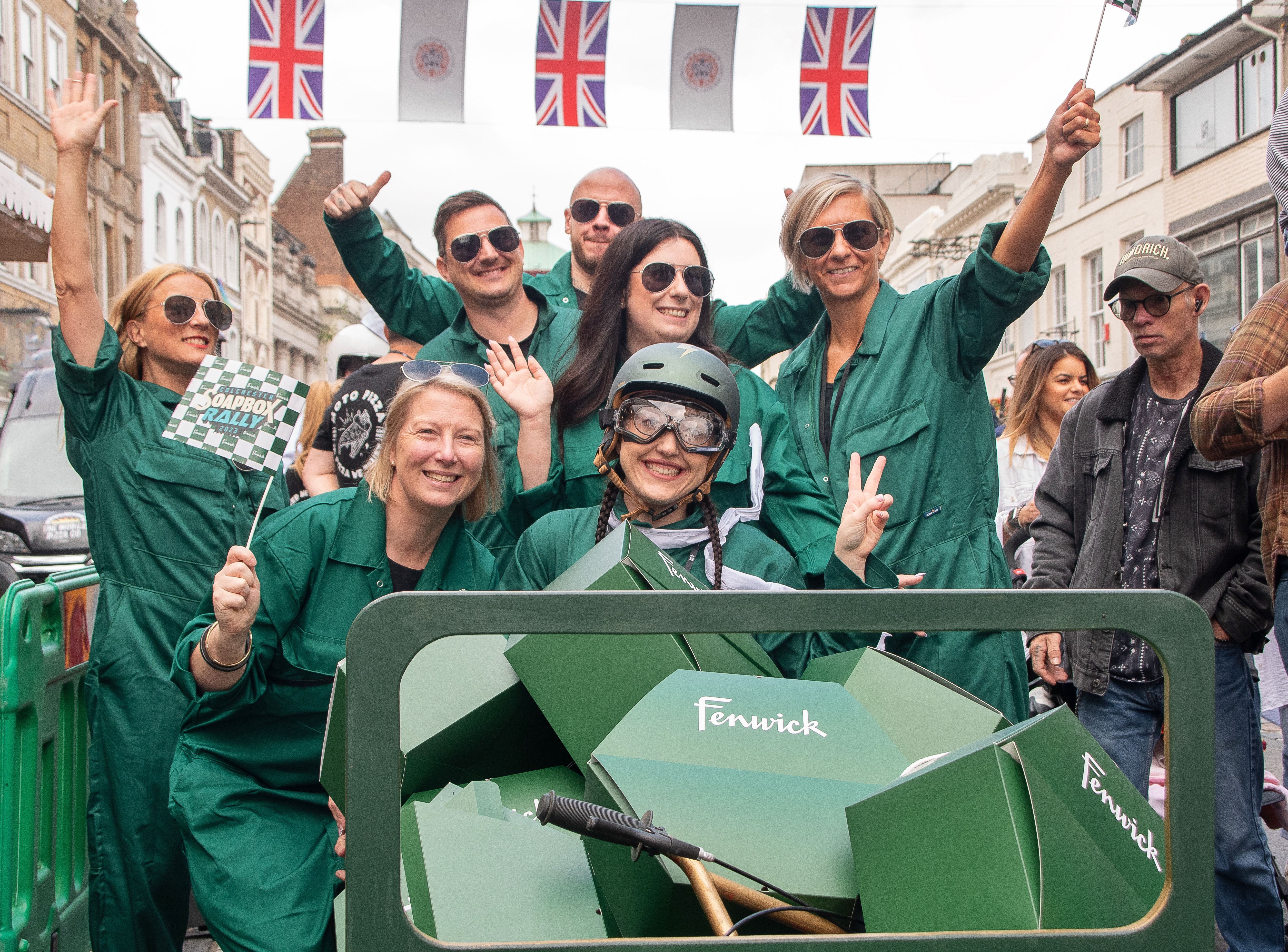 The Colchester Soapbox Rally 2023!
On Sunday the 17th of September Our Colchester BID hosted the first ever Colchester Soapbox Rally! It was such a fun day which saw thousands of people head to the city centre to spectate. We've put together some of our favourite photos from the day and will soon be releasing a highlight reel to celebrate the fun of the day.

Thank you to everyone who joined us to make this day so special and so much fun!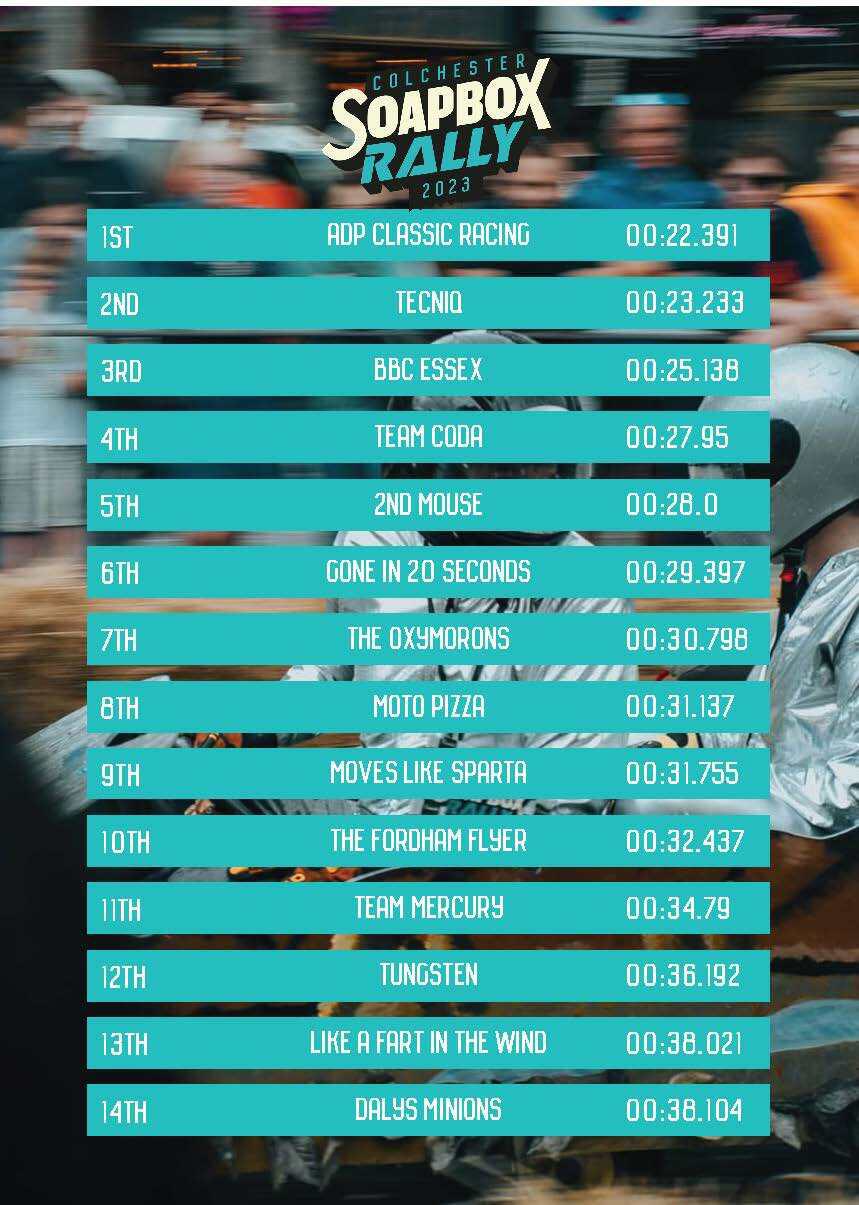 Congratulations to our TOP 10 racing teams on completing the course with some great times!
Our winning team consists of a team of apprentices from ADP Classic Racing, part of TECNIQ. And a special mention to Team CODA who had the fastest non-professional kart, their police cart picked up some high speeds on the course!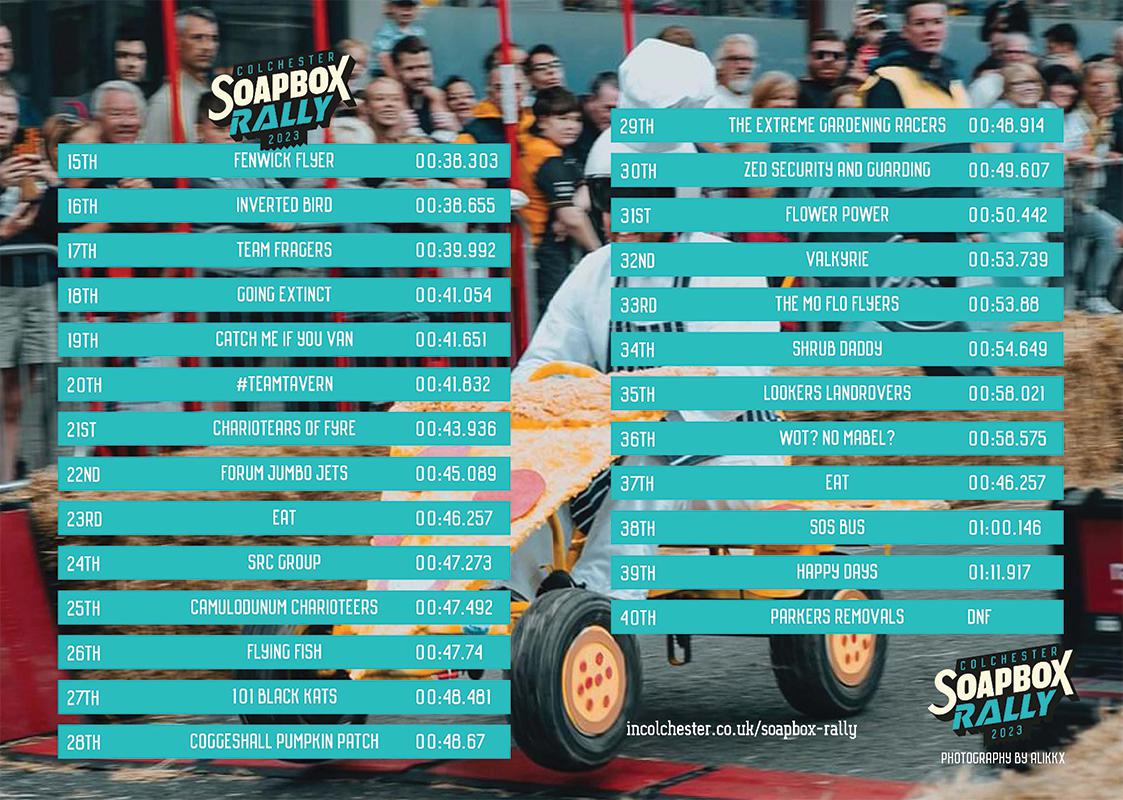 BEST CREATIVE TEAM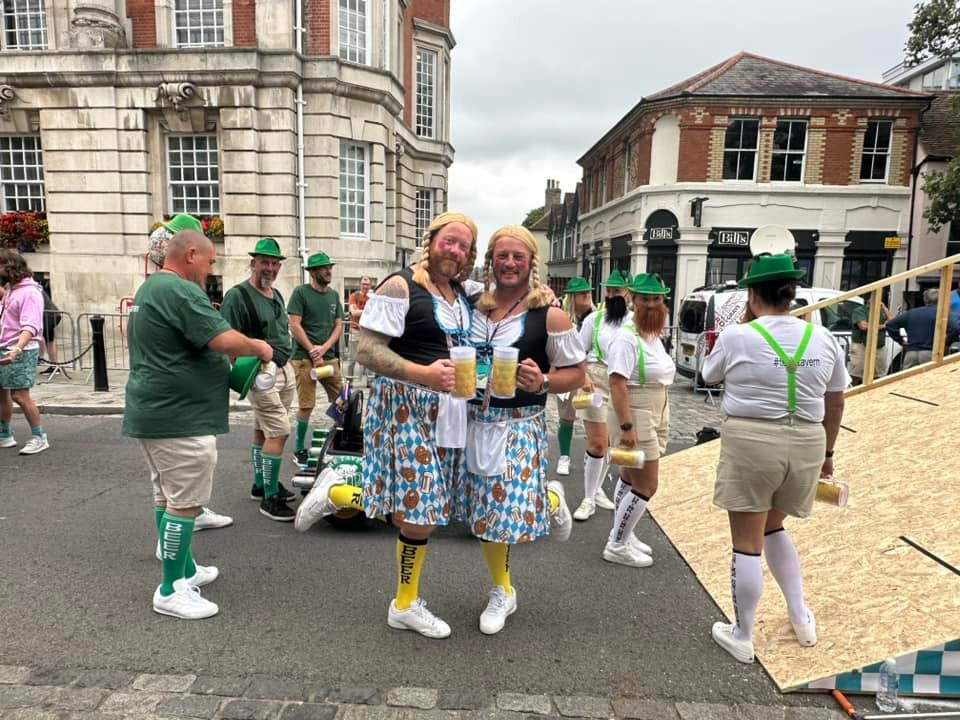 Congratulations to #TeamTavern for winning the Best Creative Entry award! From mixing their own music track, to their dance, and brilliant costumes for their pushers they brought smiles to the audiences faces even before their kart the Pub Bug made it down the track!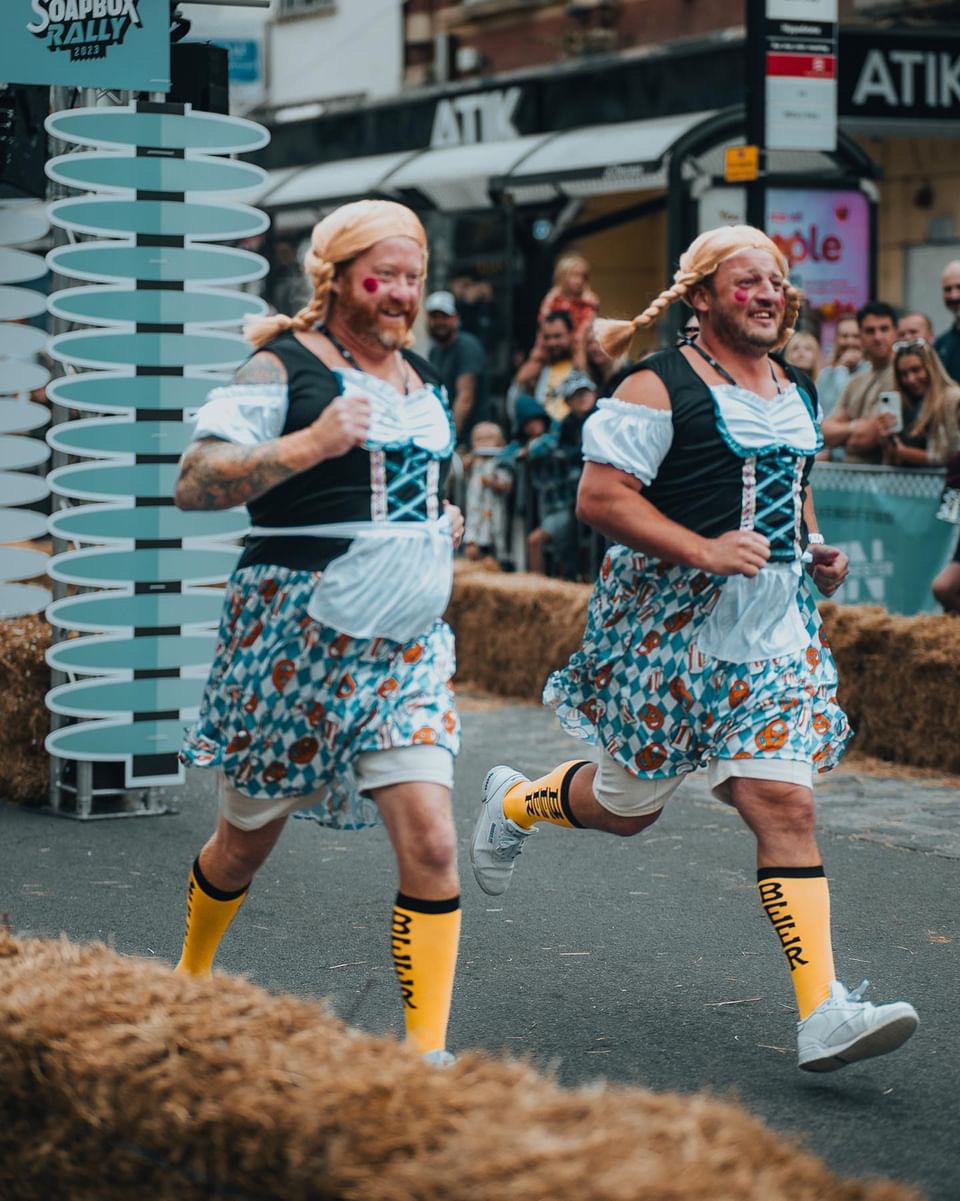 Ramen is Going Extinct!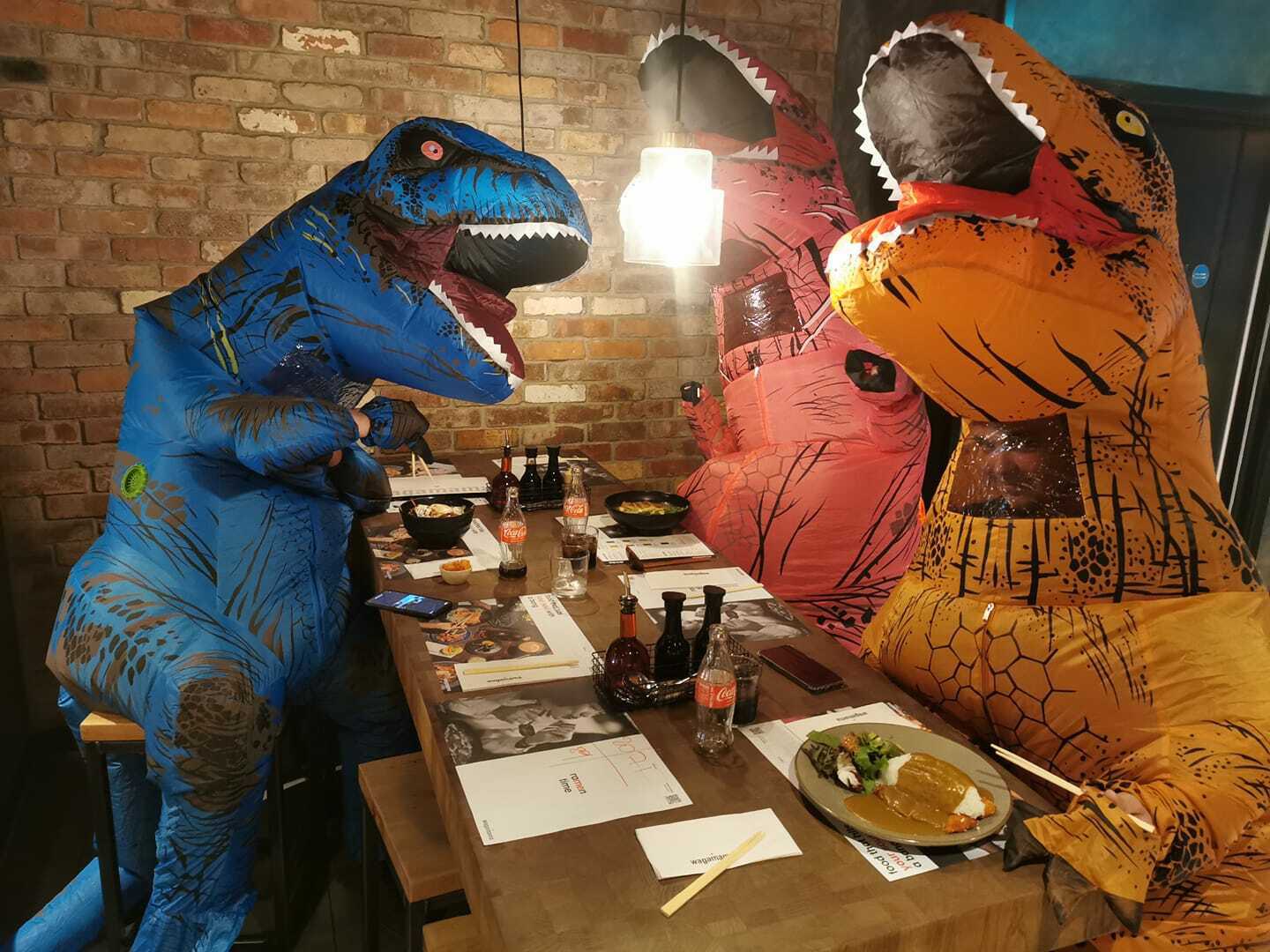 Team Going Extinct had a great time at Wagamama during the lunch break. The Manager liked their outfits so much they received their meal on the house!

Kats are the new dogs
Kat Marketing and the Black Jacket Group turned up in style with their take on the Disney classic. 101 Black Kats raced down the high street with Katie in the driver seat with her best Cruella Devil act going strong. Chased down the high street course followed by Dalmatians they really put on a show!

(Photo by Sophie Brock)
A need for speed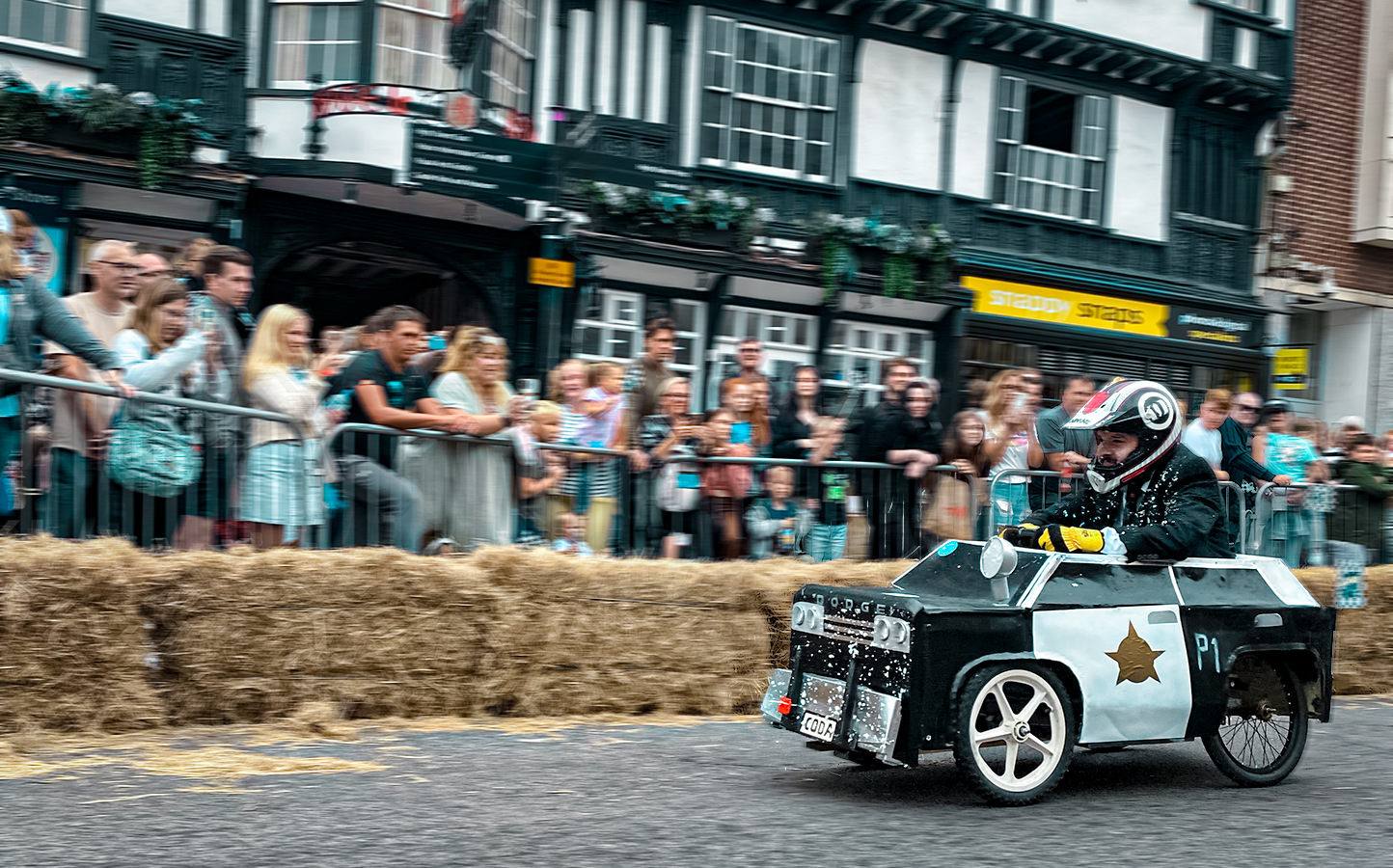 Team Coda wowed the crowd with their fast time placing them 4th in the overall leaderboard. This is very impressive as they were up against 40 karts, and the top 3 placed all had some professional expertise behind their builds. Well done team CODA.
(Photo by Conor Jacobs)
We'll be adding more to this blog post as we get more content through from our wonderful creatives who volunteered their time on the day. If you took photos don't forget to tag us @incolchester across the social media channels, we'd love to see them!
Find more events
There are so many events taking place in the city centre at the moment, take a browse of our events page and find more great things happening that are perfect for you!