Post date: 15th March 2023
Written by: Elliott Fluin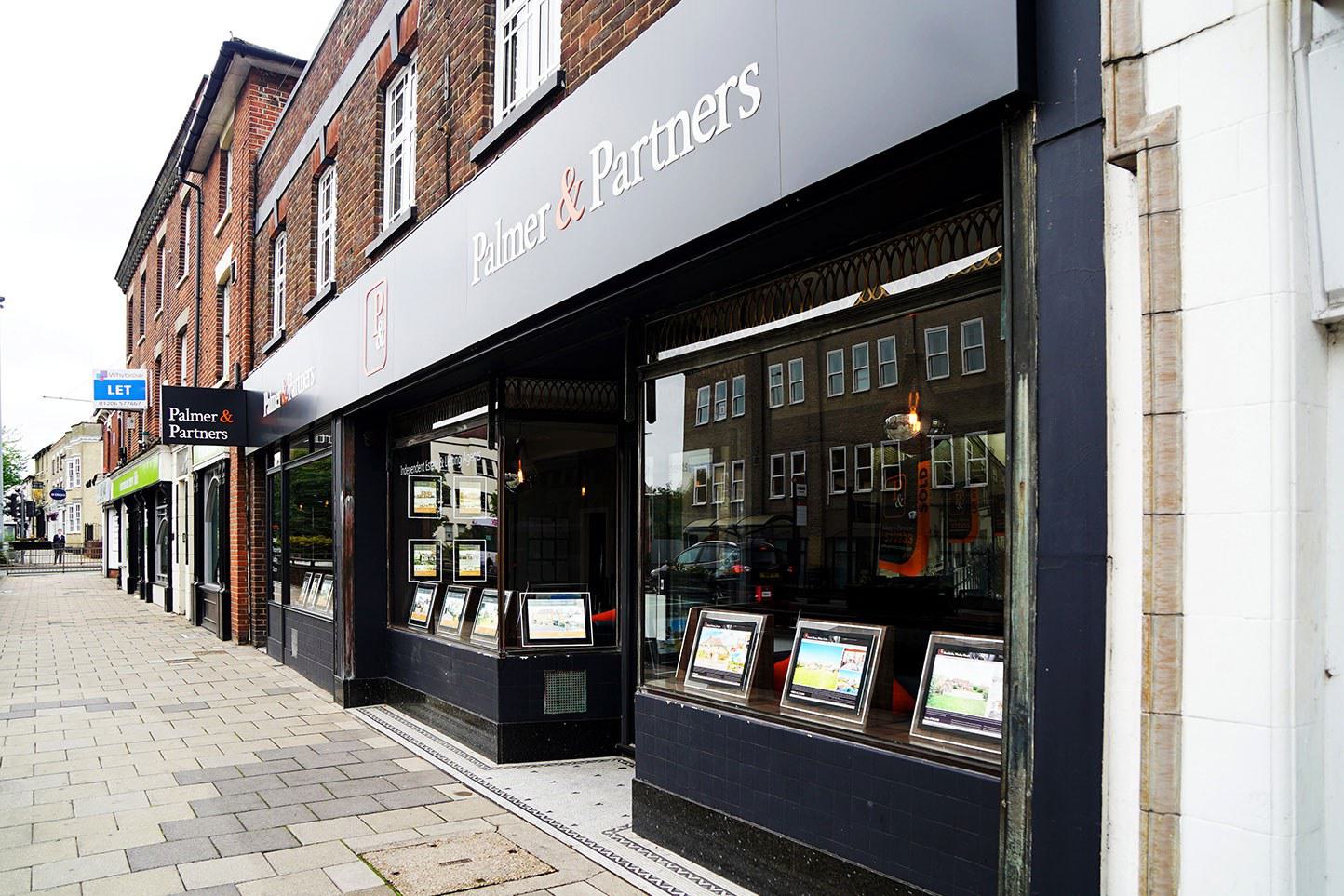 Palmers & Partners Estate and Lettings Agents are excited to announce the acquisition of David Martin Group (DMG), Colchester as of March 2023! This will be Palmer & Partners third acquisition in recent years, growing their already extensive portfolio. They have taken over the sales and an extensive lettings portfolio which DMG have built up for the last 27 yrs.
DMG is a trusted and well-established local brand and Palmer & Partners assure existing clients they will continue to receive the same high-quality services as before. Moving forward they will operate under the name of Palmer & Partners, while maintaining the core values and expertise that DMG has brought to the industry for the past 27 years.

The fantastic DMG Lettings team (seen in photo together with John Palmer, Managing Director, Jon Gallop and Paul Devereux, Partners) have migrated over with the move ensuring continuity of support – Regan Smith and Danielle Mallison, although Danielle has worked for DMG for 12 years she started her career with Palmer & Partners, so she has now gone full circle!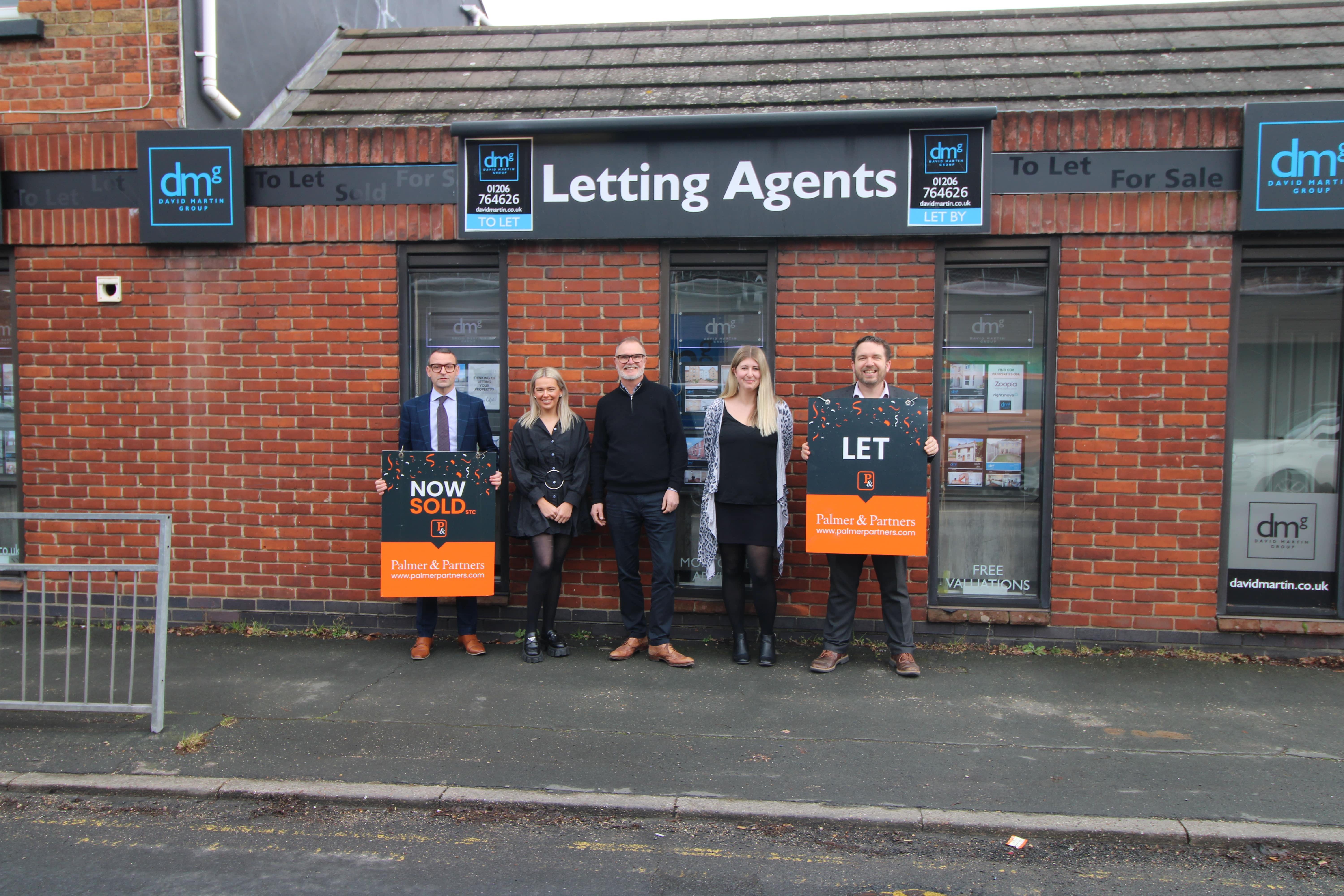 Palmers & Partners are also delighted to have office coverage in West Colchester with the acquisition, working alongside their 'flagship' office in the heart of the city of Colchester.
The recent deal ran very smoothly, and all the team are excited to merge systems, procedures, and their expertise between the offices. Palmer & Partners said it has been a pleasure dealing with John Beton, the owner, who ran the business very successfully over the last 17 years.
Palmer & Partners was established in 2004, and almost 20 years later are extremely proud of their company. They initially worked from the Colchester office, and as they grew so did their team and offices. The Ipswich office opened in 2007 followed shortly by Clacton.
With a combined wealth of expertise, Palmer & Partners have extensive knowledge about property lettings, sales, and negotiations, and about the surrounding local area, too. The team has superb attention to detail with their next level customer service which will leave clients with peace of mind when selling, letting, or buying their property.

If you have any questions, regarding this or anything else, please feel free to contact Palmer & Partners directly.