Post date: 1st August 2019
Written by: Selina Cresswell
It is important to us for locals and visitors into Colchester town centre to feel welcomed. We wanted to create warm and welcoming entrances into the town centre and beautiful flowers seem the best way to do this.
We chose a collection of key entrance points into the town centre such as Queens Street, North Hill, Crouch Street and a few more to create an impact for all those entering our town.
As a BID we have worked closely with other key stakeholders in the town such as Colchester In Bloom, Culver Square and local businesses, to make sure the town centre received the best coverage possible.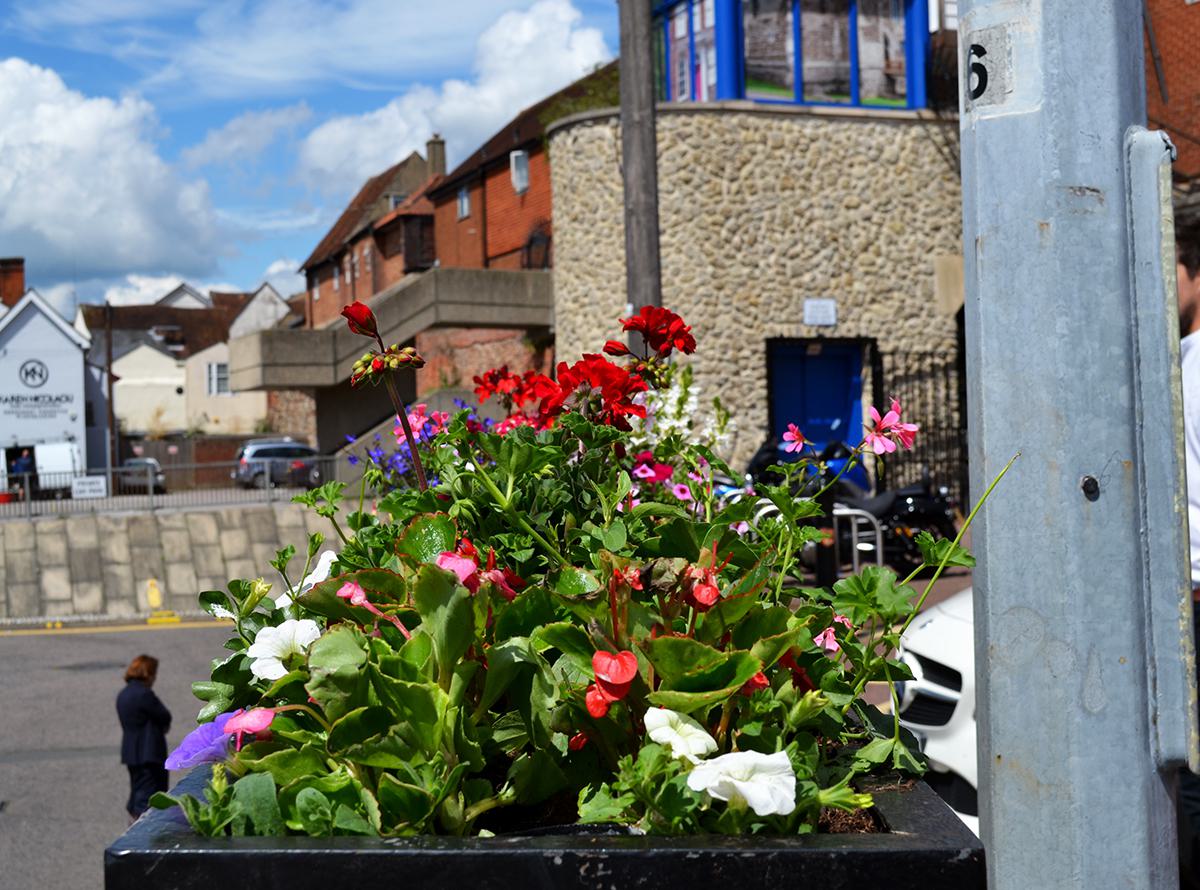 "They are everywhere and it's fantastic knowing someone wants to make the town look pretty again" Bills Resturant.
It is great to hear positive feedback from the work the BID is delivering, but we also want to share the work of others around the town. The businesses and shopping centres look great and have contributed to creating a bright and vibrant town centre this summer. By working together, not only has Colchester demonstrated a strong community, but the town centre as a whole now looks welcoming for all to enjoy.
If you see the BID's flowers around the town, take a picture and share it with us by using #flowersincolchester across social media.