Post date: 11th July 2023
Written by: Elliott Fluin
Exclusive behind the scenes of the Colchester Garden Festival 2023. Find out about how we integrated our core principle of sustainability into the Garden Festival and how this influenced decisions ♻️
Behind the Scenes...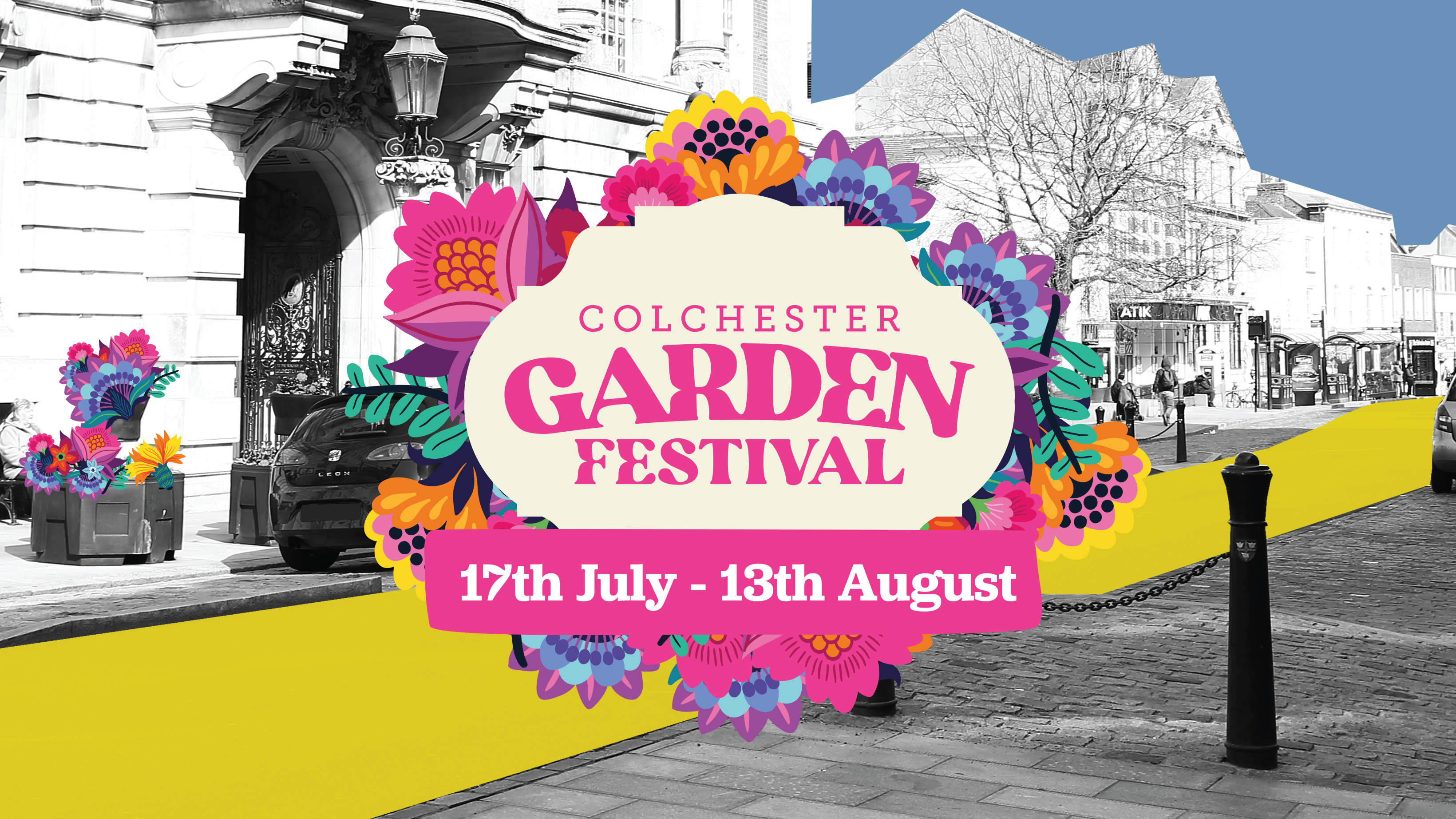 The Colchester Garden Festival is an annual event where we get to celebrate and highlight the greenery and nature in Colchester City Centre. During this festival we also provide free workshops, pop-ups and trails for everyone in Colchester. With the Summer Holidays just round the corner, these are a great day out activity ☀️
So how did we make this event sustainable? Read on to see how we make this more eco friendly and innovative for everyone to enjoy...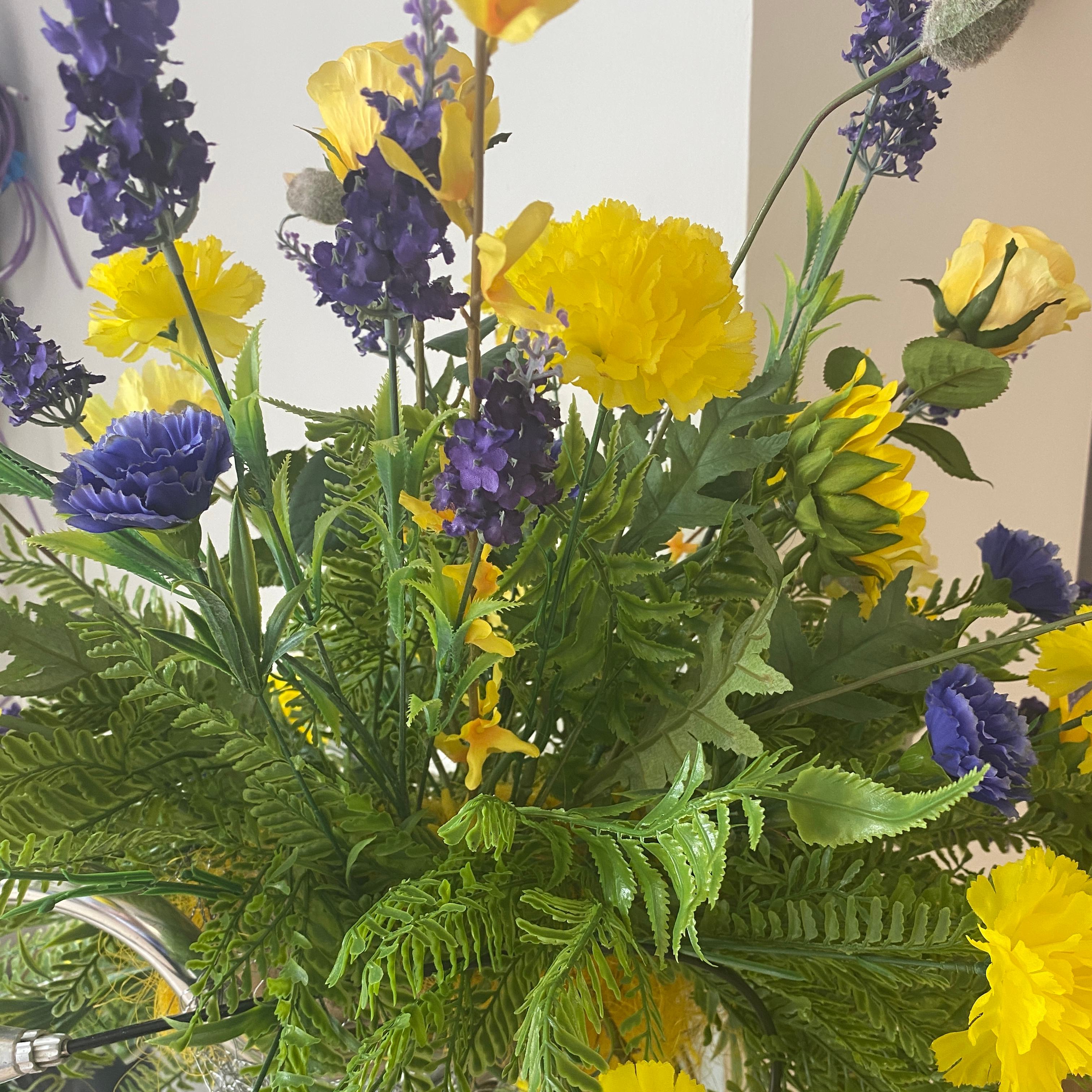 Materials 🌸
Part of our Colchester Garden Festival is our Flower Bike Installations around the City Centre. We have six aesthetic bikes, with handmade flower arrangements installed to act as selfie points and help promote the Garden Festival.
These flower arrangements are special, as they are made from synthetic flowers. This means that these flowers are reusable, recyclable and easier to maintain. Whilst we always appreciate authentic flowers, synthetics will never wilt, can be made from recyclable materials, as well as being recycled once their intended use is finished to give the materials new life.
Reduce, Reuse, Recycle ♻️
Our Gnome Hunt Trail features 30 hand-painted gnomes, hidden around Colchester City Centre. Whilst we have these gnomes available throughout the whole Garden Festival, what happens once the festival is over?
We will be holding an auction after the Garden Festival where people can bid to buy their favourite gnome and reuse them in their own gardens. These gnomes will live long lives decorating peoples gardens and will be reused for their original purpose!
Local Businesses 🗂
We've worked with local businesses within Colchester City Centre to help prepare and build the Colchester Garden Festival. By doing this, we've cut down on emission via deliveries and opted to collect materials in person through sustainable travel.
Upcycling Competition 🪴
One of our Garden Festival Events is our Upcycling Competition. Perrywood Garden Centre has support the Garden Festival and donated flowers and compost for this event! Businesses collect compost and a range of flowers, and are tasked with upcycling an everyday object into an amazing floral display window!
This creates unique displays and in turn teaches people that upcycling can be a great way to start your gardening journey!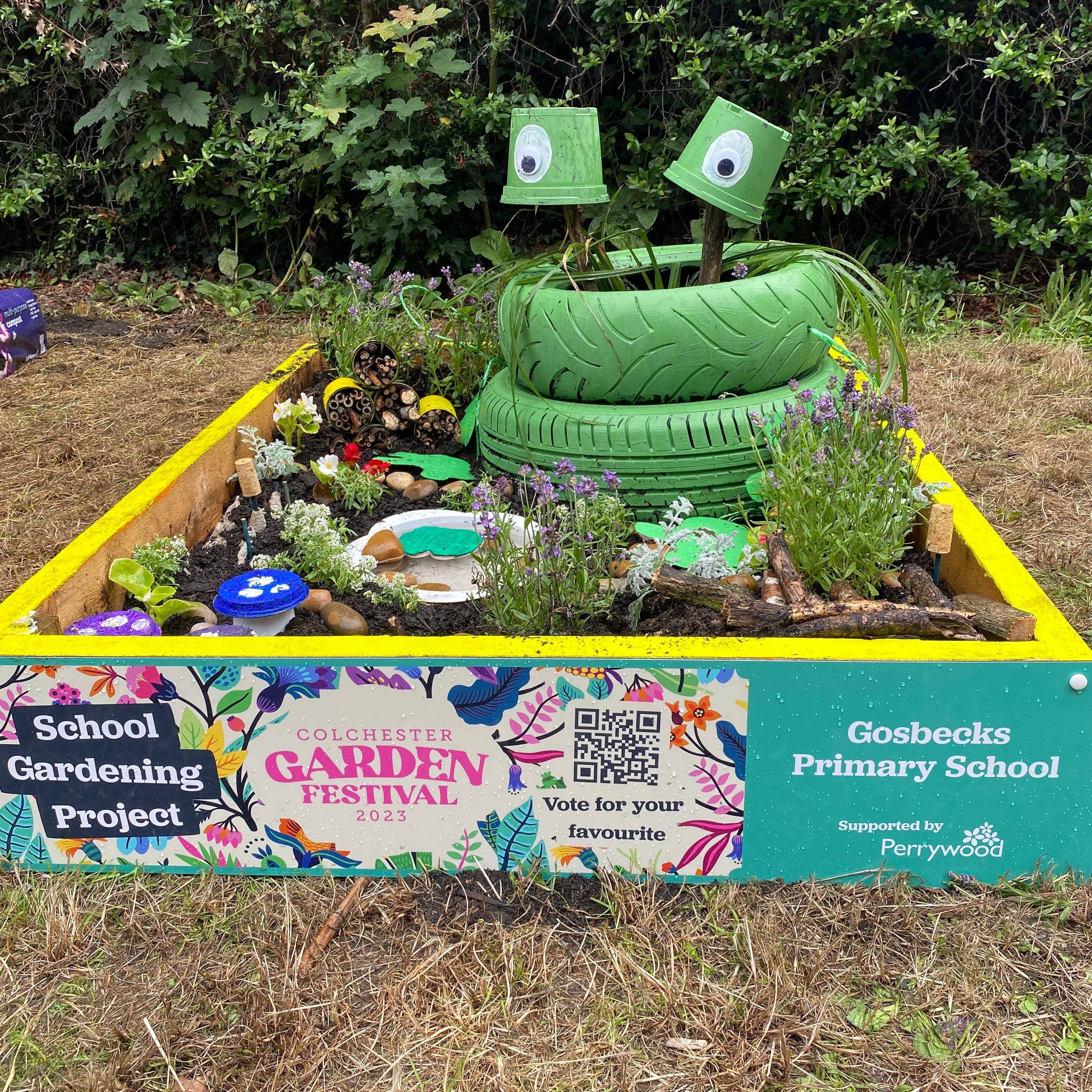 School garden 🌿
Another event, the School Show Garden, is a collection of planters created by different schools around Colchester. These planters are then displayed at Jumbo Watertower, and open to public voting to determine their favourite.
Once this event has ended, the soil and contents are then reused at other locations to keep the City looking vibrant. It's important that we teach people the power of reusing items as this extends their lifespan, and can even be repurposed for different uses each time!

Education 📚

One of our key messages during the Colchester Garden Festival is education. All of our events highlight important messages, such as recycling, reusing and upcycling. We also teach young children about how to get involved with gardening, and teach them important information like sowing and growing their own seeds.
Spreading the message 📣
The Garden Festival lets us celebrate Colchester's green spaces, but also lets us integrate key messages, such as upcycling, recycling and caring for your garden. Our Sow & Grow workshops impart knowledge about how to start gardening for young children.