Our Colchester BID are doing a wonderful job of bringing town centre businesses together and this website will show the great offerings Colchester's businesses have to offer.
Councillor David King
In Colchester, a sub-brand to Our Colchester Business Improvement District (BID), launched in August 2019 to provide those living, working and visiting Colchester town centre with all of the information they need to know about Colchester town centre. InColchester provides everything the latest shops, offers or events through to a comprehensive directory of businesses across the town centre.
Whether you are looking for places to shop, restaurants in Colchester or the latest stories from our businesses, incolchester.co.uk is the place for you!
More about Colchester
We have a castle situated in the middle of the town centre, cobbled streets leading off the High Street surrounded by beautiful architecture, providing a home to many of Colchester's independent shops and a huge range of national shopping stores. The perfect recipe for a vibrant, cultural town centre full of a mix of heritage and modern characteristics.
Colchester is home to a great variety of stores including the a flagship Fenwick department store. There are two excellent shopping centres in the town centre, Culver Square and Lion Walk. You can also explore many national and independent stores or grab a quick lunch in places like Costa Coffee. Fenwick, based at the top of Colchester's High Street, provides the town with cosmetic counters, clothing brands, homeware accessories alongside the wonderful Carluccio's and Caffe Nero.
Lion Walk, is home to national retailers such as Primark, River Island and Boots are based. Explore the beautiful Red Lion Walk where a great range of independent businesses will open up, transporting you into whole new world. There are often pop up venues and events in both Lion Walk and Culver Square, check out our events page to see what's going on in the town centre.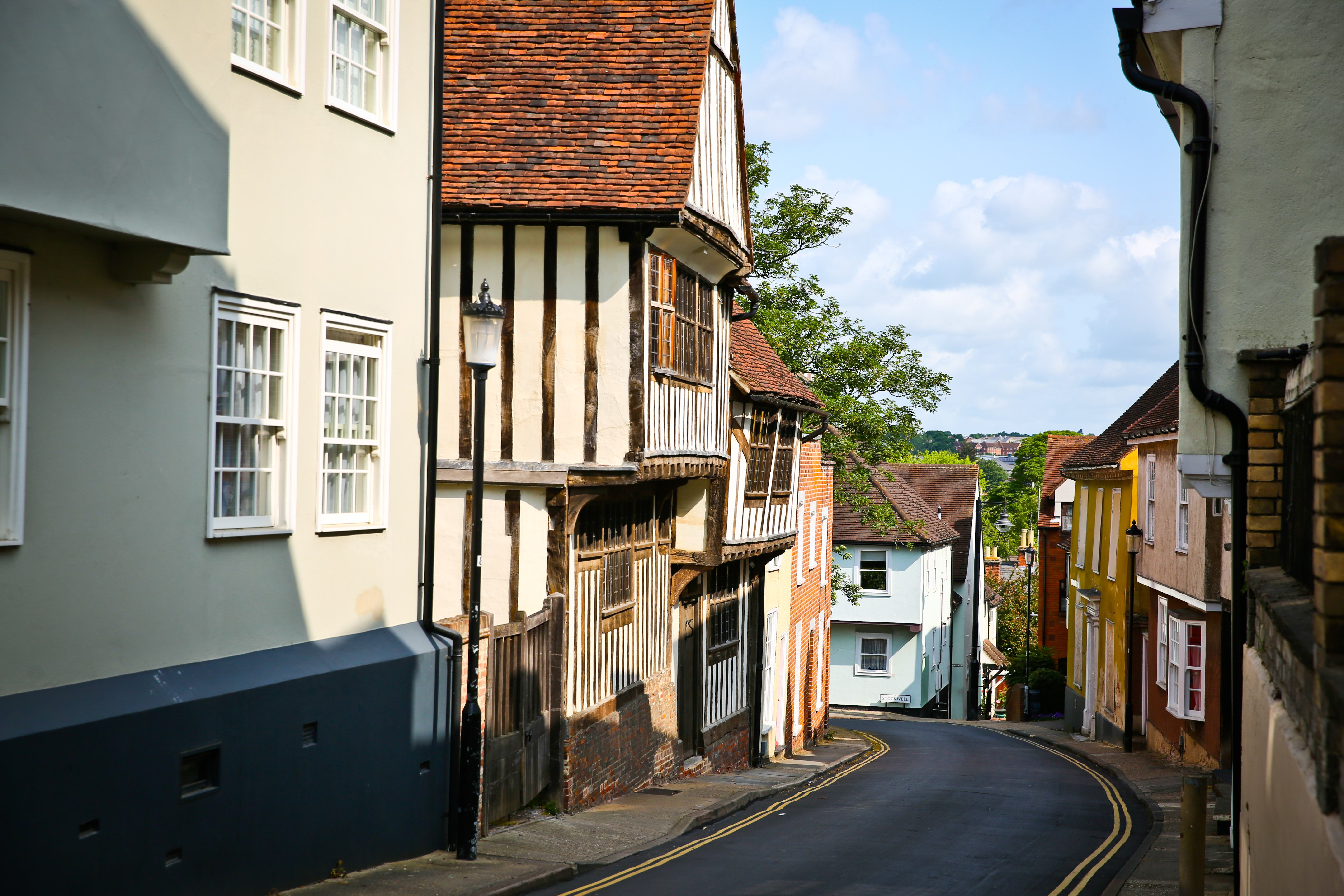 The choice of cuisines in Colchester is endless! You can choose from big brands and independents, cafes and bars, restaurants or pubs. In Colchester is the 'go-to' place for finding that perfect place to eat, check your Trip Advisor reviews and find opening hours, all in one place! You can search In Colchester by category or keywords such as 'noodles' or 'pizza'.

To find out more about how to get into the town centre, In Colchester's Getting Here page will give you key information around different modes of transport relevant for you.
Colchester and its surroundings are home to a rich history and great for exploring, if you'd like to find out more about Colchester's history why not take a look at visitcolchester.com.