Post date: 22nd December 2022
Written by: Culver Square
THE GIVING TREE APPEAL CONTINUES TO BE A FLOURISHING SUCCESS!
The community of Colchester has once again dug deep by donating over £14,000 worth of presents to the Giving Tree Appeal! These generous gifts have been donated to 741 children, in over 300 families across the borough, ensuring they have a Merry Christmas.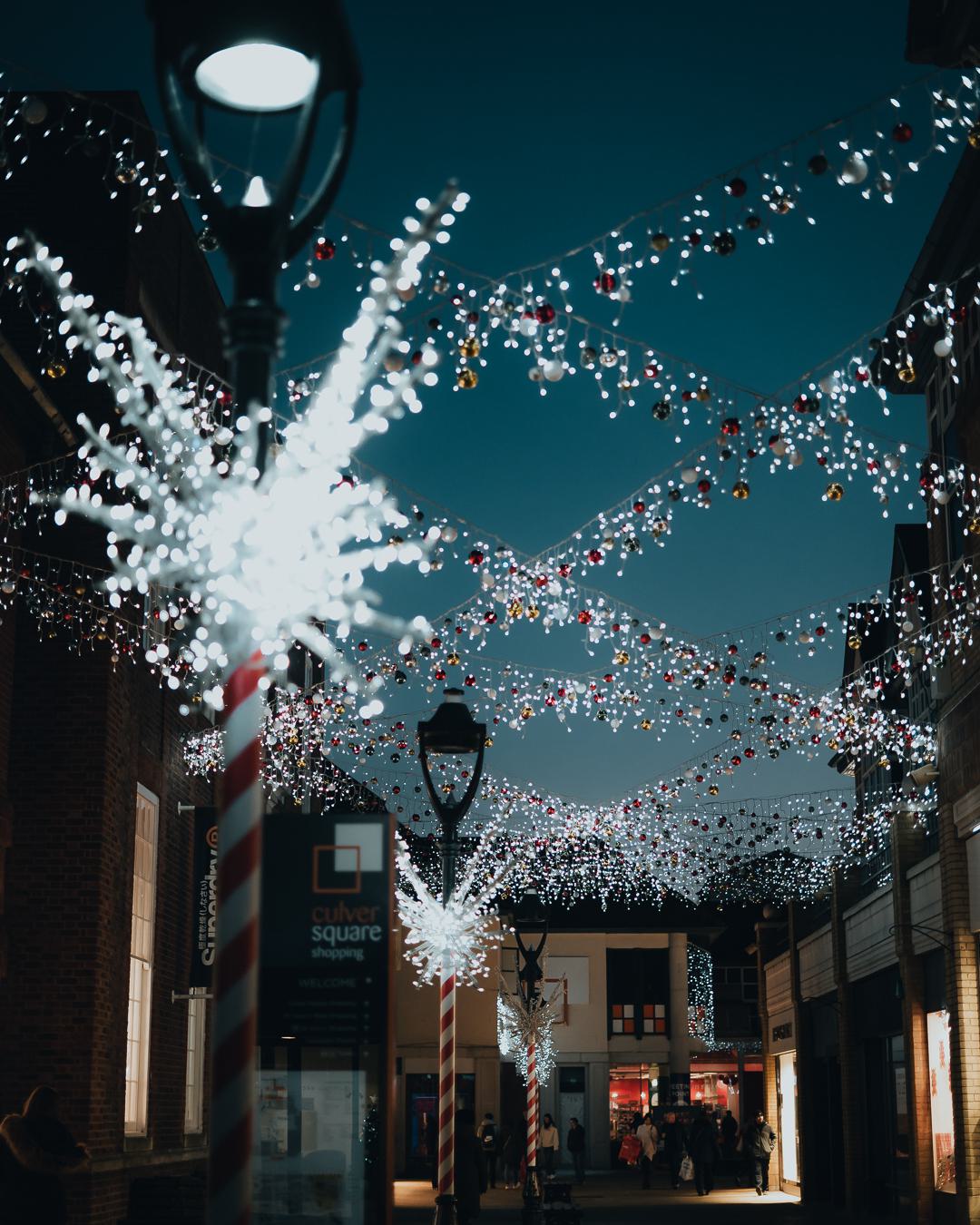 This is the second year the Colchester Giving Tree Appeal has run in Culver Square Shopping Centre in partnership with Our Colchester Business Improvement District. The Giving Tree Appeal supports Colchester Foodbank and the families that use their services. Once again, the appeal has received a fantastic response and the community have come together to spread festive cheer.
Dave Robertson, Centre Manager at Culver Square Shopping Centre, said "We have been absolutely blown away by the generosity of the Colchester community who have wanted to help those less fortunate than themselves, in what is a challenging time for most families.
"The conversations have been heart-warming and emotional, with people expressing understanding and compassion for those less fortunate." he continued.
Alongside Culver Square Shopping Centre and Our Colchester, several other businesses in Colchester also joined the festive spirit and promoted the appeal. Fenwick, Community 360, Lion Walk Shopping Centre and Holly Trees Museum all hosted a donation tree and helped to promote the appeal; With digital marketing agency The Local Marketing Team Ltd donating over £400 worth of presents to the appeal.
Rev Andrew Fordyce MBE, Chair of Colchester Foodbank charity, said "Colchester Foodbank, as the busiest foodbank in the East of England, has provided meals to feed well over 7,000 children this year. We are absolutely delighted that the Colchester Giving Tree appeal has helped 741 local children in crisis receive Christmas presents this year."
He continued "With amazing support from generous members of the public, Culver Square Shopping Centre and Colchester Business Improvement District, we have helped local children to have a better Christmas. This is, after all, what St Nicholas was all about, giving gifts to children who need it most."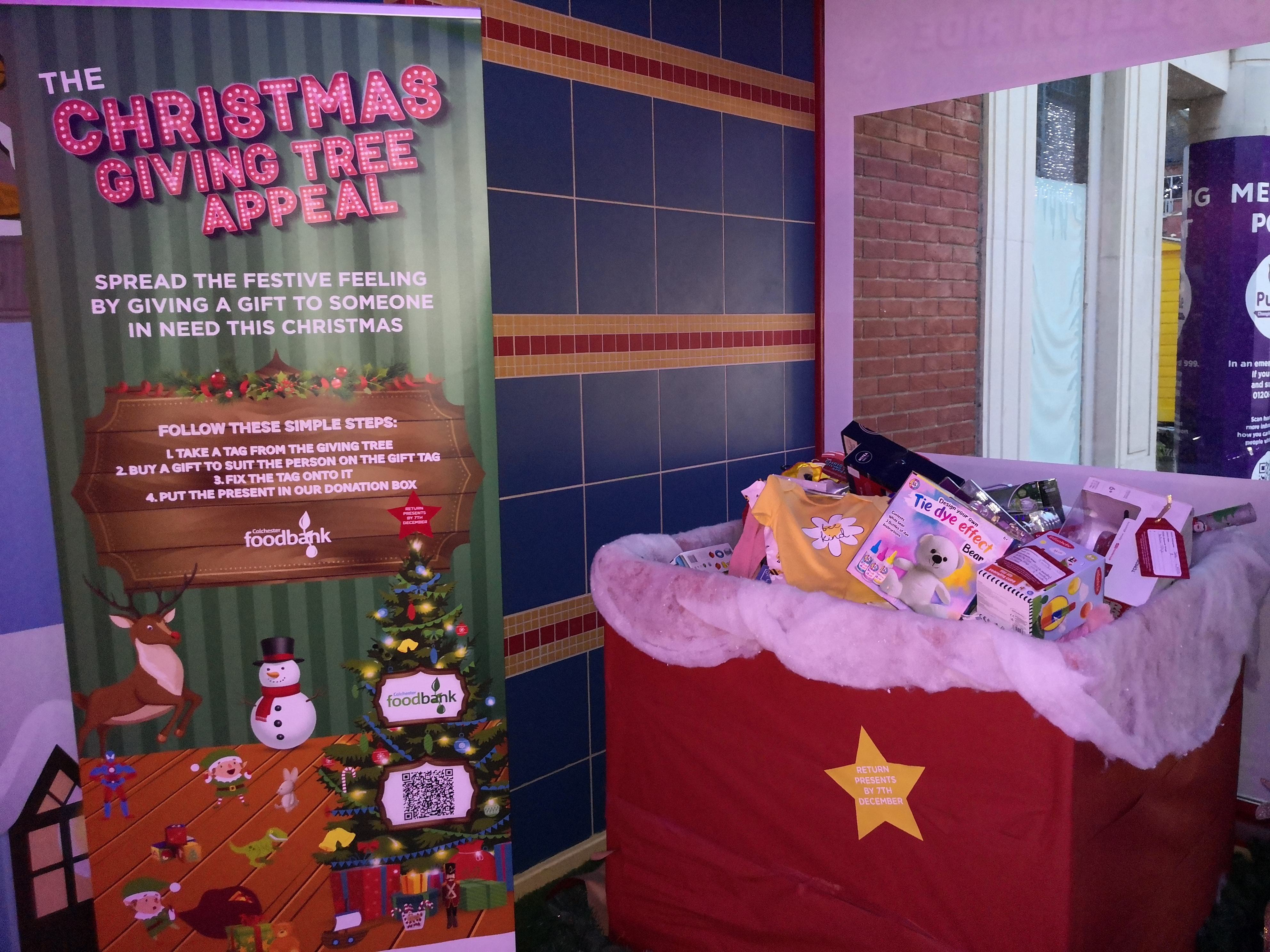 When discussing the generosity of those who helped with the appeal, Sam Good, Our Colchester BID Manager, said "The results are simply fantastic against a worrying backdrop of increased uses of our local foodbank. Our city centre is far more than a collection of businesses, it is a community for residents & businesses to come together and support one another. This campaign has again exceeded any expectations on the levels of generosity from our residents.
"It is heart warming that, despite the current cost of living crisis, so many residents have gone out of their way to purchase gifts for children of families that are using the foodbank. We would like to thank the Colchester Foodbank team for their wonderful work." Continued Sam.
Dave Robertson from Culver Square Shopping Centre concluded, "We have seen the wonderful side of Colchester with these selfless acts of giving. We are hugely grateful to the community of Colchester, all at Colchester Foodbank and the BID, and look forward to the third annual Giving Tree Appeal next year."