Clintons
Shopping
Address
15 Culver St E
Lion Walk
Colchester CO1 1XJ
UK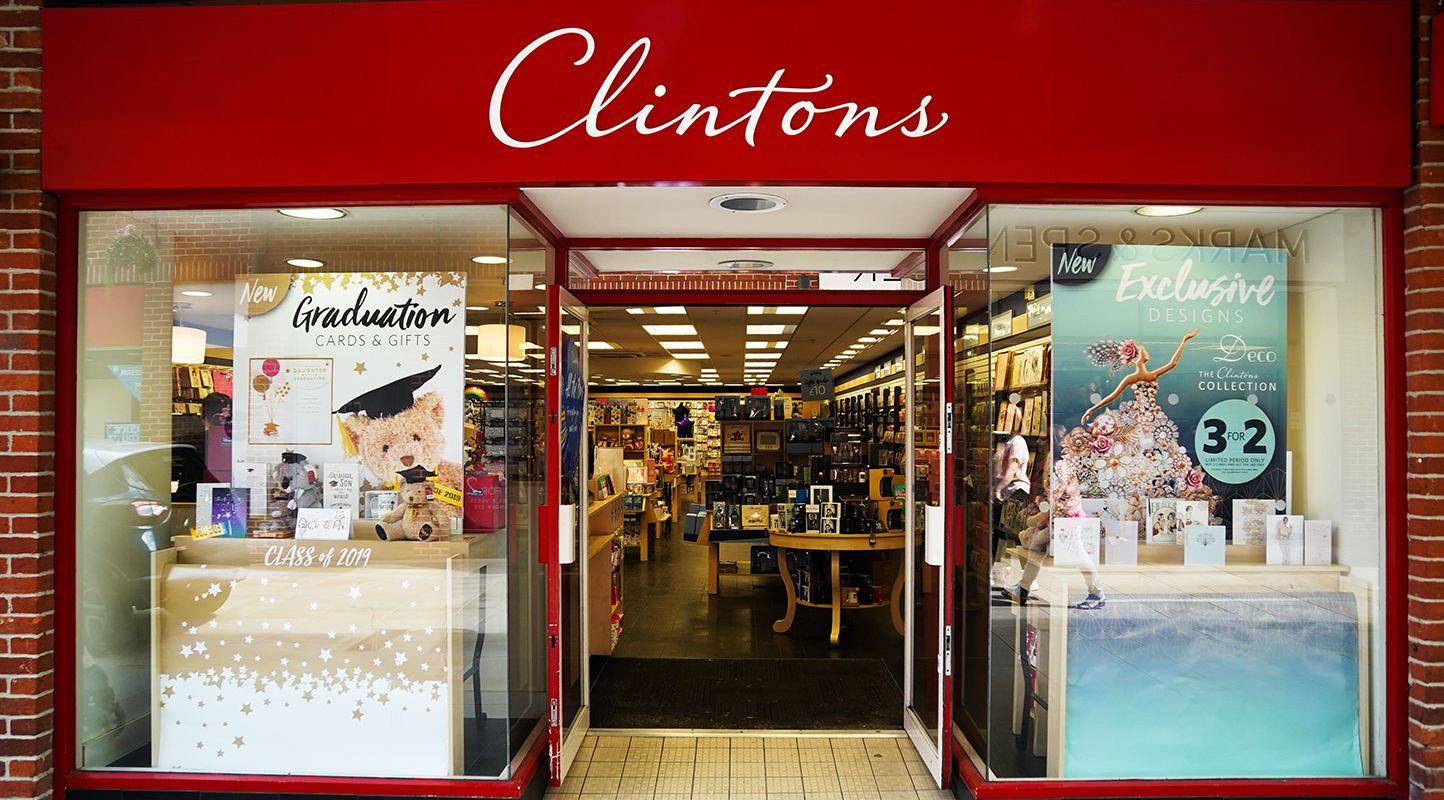 Cards, stationary and gifting.
Clintons believes in enhancing relationships through the expression of personal emotion and through the celebration of sincere connections.

At Clintons we are very proud of our History and Heritage. The business was family run and founded in 1968 by Don Lewin. The first store opened in Epping, Essex. By 1988 the business had grown to 77 stores. In 1994 the company had further grown to 277 stores. In October 1994 Clinton Cards acquired 83 shops from Hallmark Cards and in September 1995 acquired 112 shops from Carlton Cards. A further 211 shops were bought in 1998.
Business Information
Opening Hours
Monday 9:00 - 17:30
Tuesday 9:00 - 17:30
Wednesday 9:00 - 17:30
Thursday 9:00 - 17:30
Friday 9:00 - 17:30
Saturday 9:00 - 17:30
Sunday 10:30 - 16:30
Customer Services