Post date: 17th July 2023
Written by: Elliott Fluin
Join us in Colchester City Centre to celebrate the Colchester Garden Festival 2023! We've had nine window murals installed into businesses around the City Centre, can you find them all? Use the map provided below to explore the City Centre, find the murals, and tell us your favourite! 🗺
Window Mural Trail Map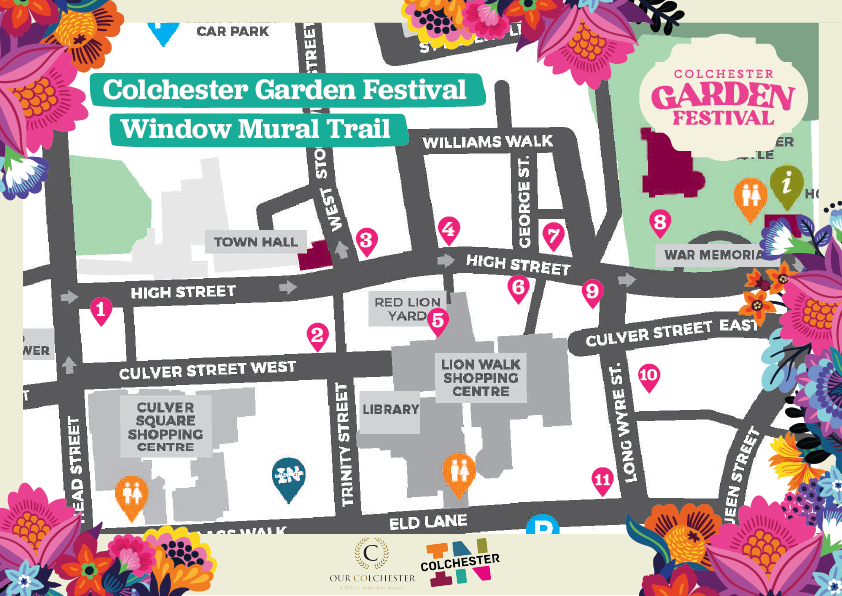 Right-click the image and save your own copy to print!
Use the map above to find all nine murals in Colchester City Centre! Each mural is located within a different business with lots of goodies for sale. Either print off this trail map, or use your mobile phone to follow the trail and explore new parts of Colchester City Centre. The business names can be found below ⬇️
These amazing window murals have been designed and installed by local artist Sophie Mann. Check out her Instagram to see more of her amazing work and how she does it! 🎨

Remember to take photos of the window murals you find, and tag @incolchester so that we can share your photos! 📸
Check out the rest of the events available during the Colchester Garden Festival here! It's the perfect opportunity for family days out in the Summer sun! 🌻☀️
Check out these amazing 2023 examples!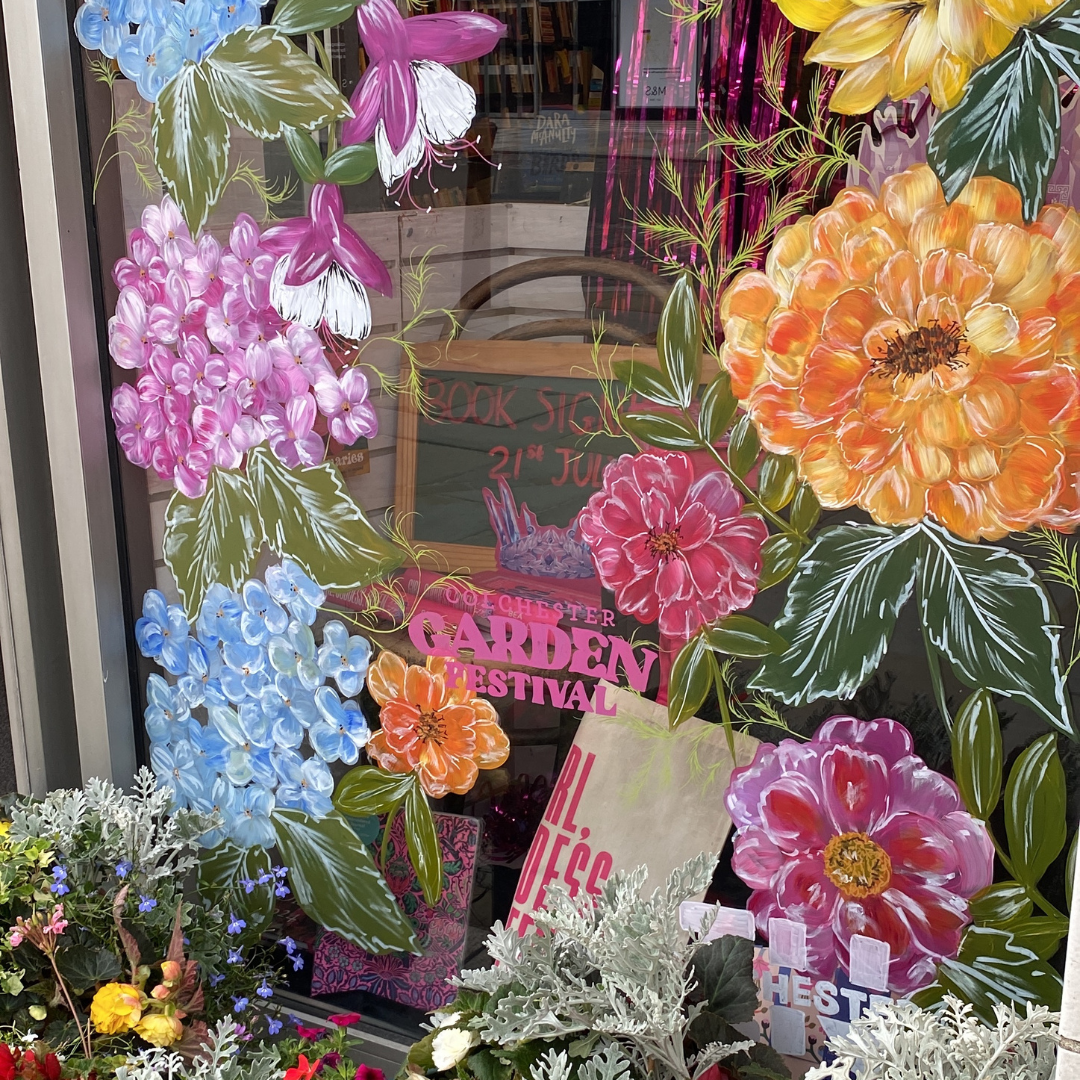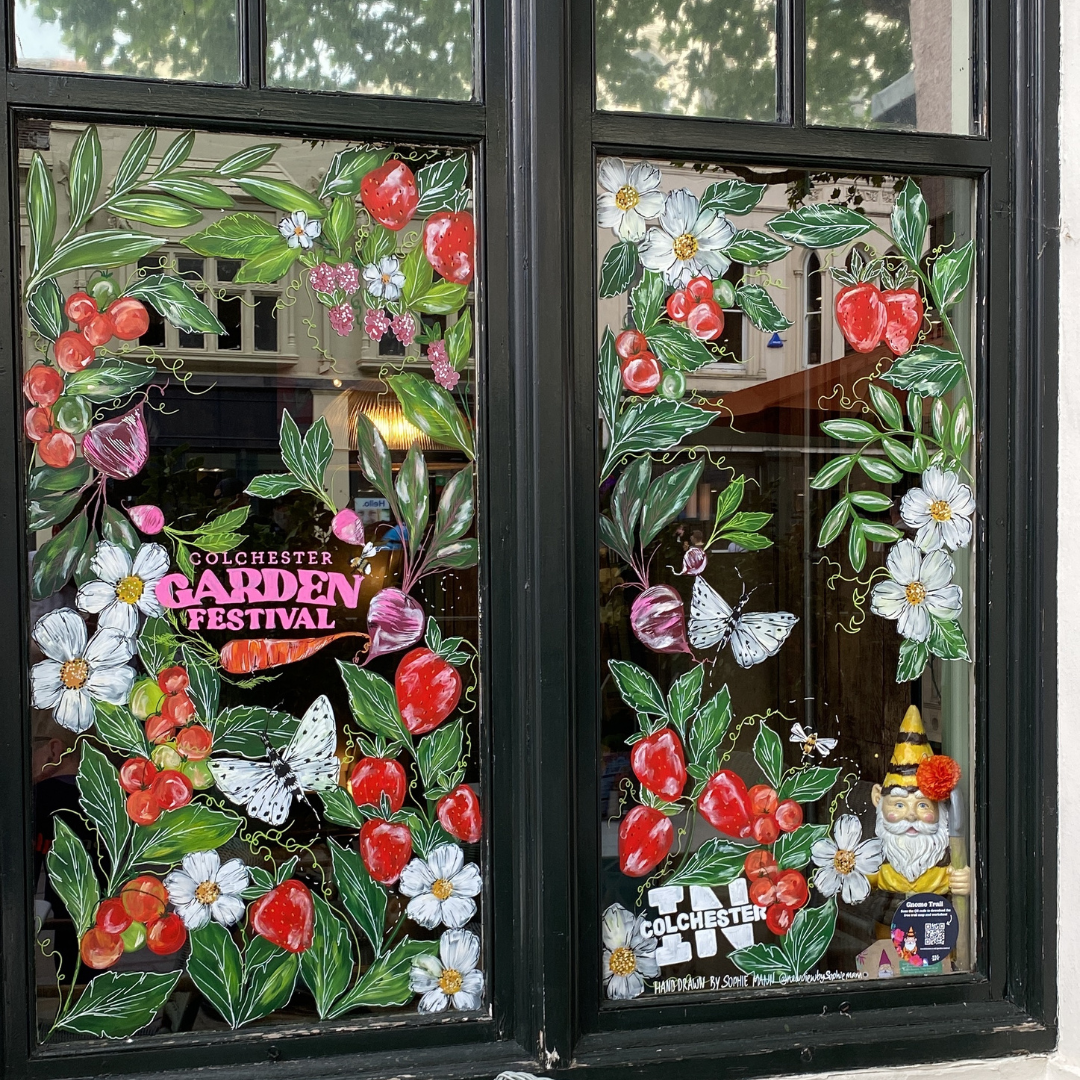 [Bill's]