Post date: 4th June 2021
Written by: Jess Walker
We are so happy to see so many of our wonderful bars and eateries with their doors open to welcome you inside again. Whether you're making up for the lost nights out or catching up on the romantic date nights missed this year there's a great choice of places for you to take a visit.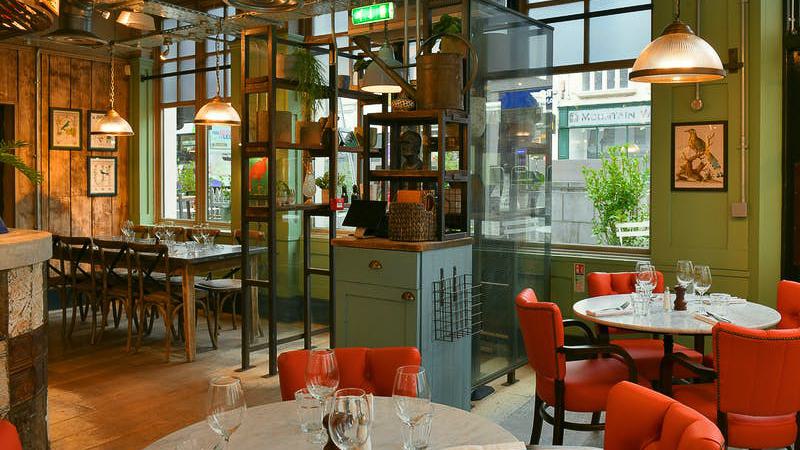 A great place for that after work treat that offers cocktails, spirts and beers (great for any catch up!) They have deals for drinks so if it's a pre-payday friendly celebration you're looking for there's lots on offer at After Office Hours. Drop them a message on their social media to book a table and avoid disappointment!
Bills is right in the centre of the high-street, feel at home with their welcoming restaurant and great offering of food and drink. You can even add a little *extra something* to your smoothies. Serving daily specials, and your classic bills favourites there's also a great choice of cocktails including low and no alcohol if you're the designated driver.
Located right next to the park, The Castle Inn is the perfect stop after a long walk. Offering a classic pub menu in a spacious setting the Castle Inn is suitable for all sorts of get togethers. There's even a delicious roast on Sundays.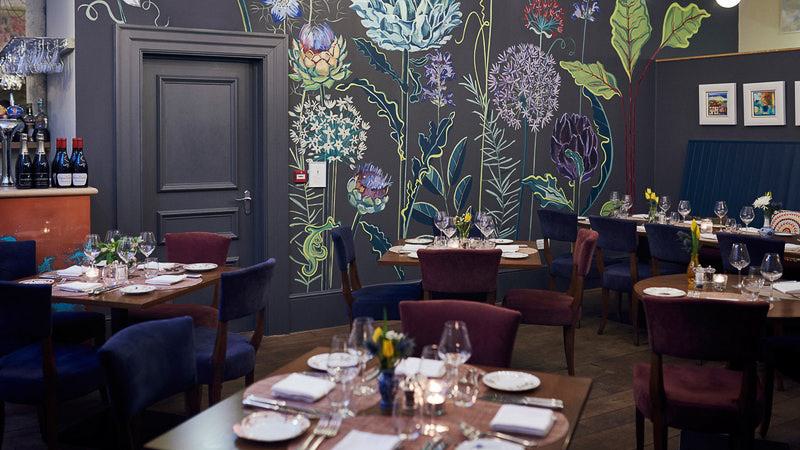 Church Street Tavern has a spot for all types of catch ups, from their relaxed bar and café downstairs to their gorgeous upstairs restaurant there's a space for all sorts of catch ups, celebrations, and date nights.
The George's full-on refurbishment has just been completed and my-oh-my does it look amazing. Want a sunny coffee? Why not take a seat on their outside terrace. A birthday that needs celebrating? Why not enjoy a luxurious afternoon tea in their courtyard. A romantic date night? Then their beautiful restaurant is the place for you.
With beautiful newly refurbished rooms you don't have to worry about getting home.
If you're looking for a touch of sophistication and fine dining, then why not visit the stunning Grey Friars hotel and restaurant. Offering beautiful surroundings and first-class food and drink this is a great spot for an extra special date night or making up for the celebrations missed in the last year.
Set in a beautiful old building on North Hill the Marquis is the perfect traditional pub in Colchester town centre. There's also a large pub garden for you to soak up the sun on the warmer days and TVs to enjoy the sports matches with your friends. There are also cocktails, real ales, and a pub food menu for you to enjoy.
Casual Italian dining and cocktails. From pizza to pasta Prezzo offer a classic Italian menu with something for everyone. Indoor dining is available but there's also a lovely outside patio for groups who feel more comfortable enjoying their food outside.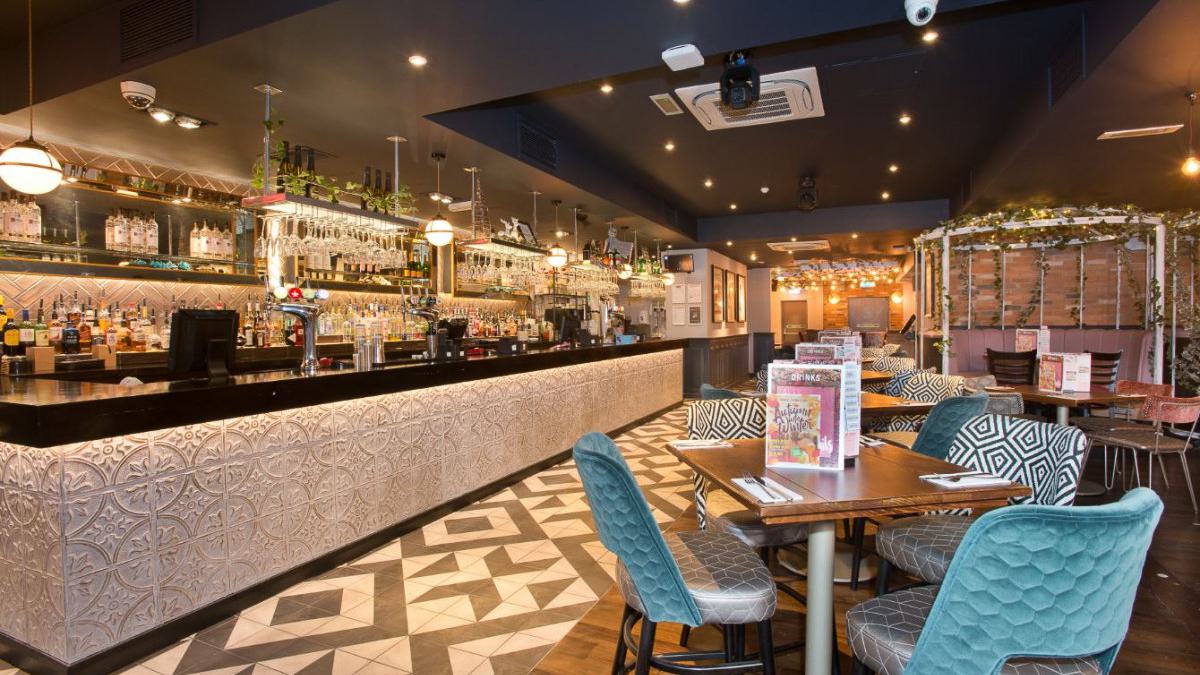 Sleek and sophisticated, Slug and lettuce boast their bar as "the most stylish place to meet in Colchester, no matter what the occasion is!" Whether you're popping in for a quick coffee, indulging in some of our tasty dishes, or celebrating after a long working week, Slug and Lettuce have got you covered.
Feeling like you need some sunshine when the weather outside is looking rough? Well lucky for you Turtle Bay, on the high street, can offer you a little taste of the sun. This relaxed Caribbean restaurant offers signature dishes packed with flavour and cool cocktails and mocktails. Turtle Bay is the perfect place to visit and enjoy the evening all in one place.
We have a whole directory full of amazing cafes and restaurants. If nothings tickled your fancy here why not head over and explore what Colchester has to offer on our Eat & Drink directory category.
If you feel spoilt for choice, don't worry! All of Colchester's wonderful pubs and restaurants are open and ready for you, why not dedicate an evening a month to your top three and revisit your faves. Don't forget to tag us in your posts for us to share @incolchester.
Lets stay in touch...
Like our blogs? Why not sign up to the InColchester Newsletter to stay up to date on the latest blogs and offers.