Post date: 20th October 2023
Written by: Jess Walker
Pizza Express is tucked away behind the Town Hall in a very picturesque area of the city centre. Large green trees, historic buildings, and the dutch quarter as a backdrop this is the perfect location for a relaxing lunch, group meal, or even just coffee and desert.
We were invited by the Pizza Express team to take a look at their new refurbishment and take some of the delicious items on their menus. Take a look at the blog below to see what we got up to.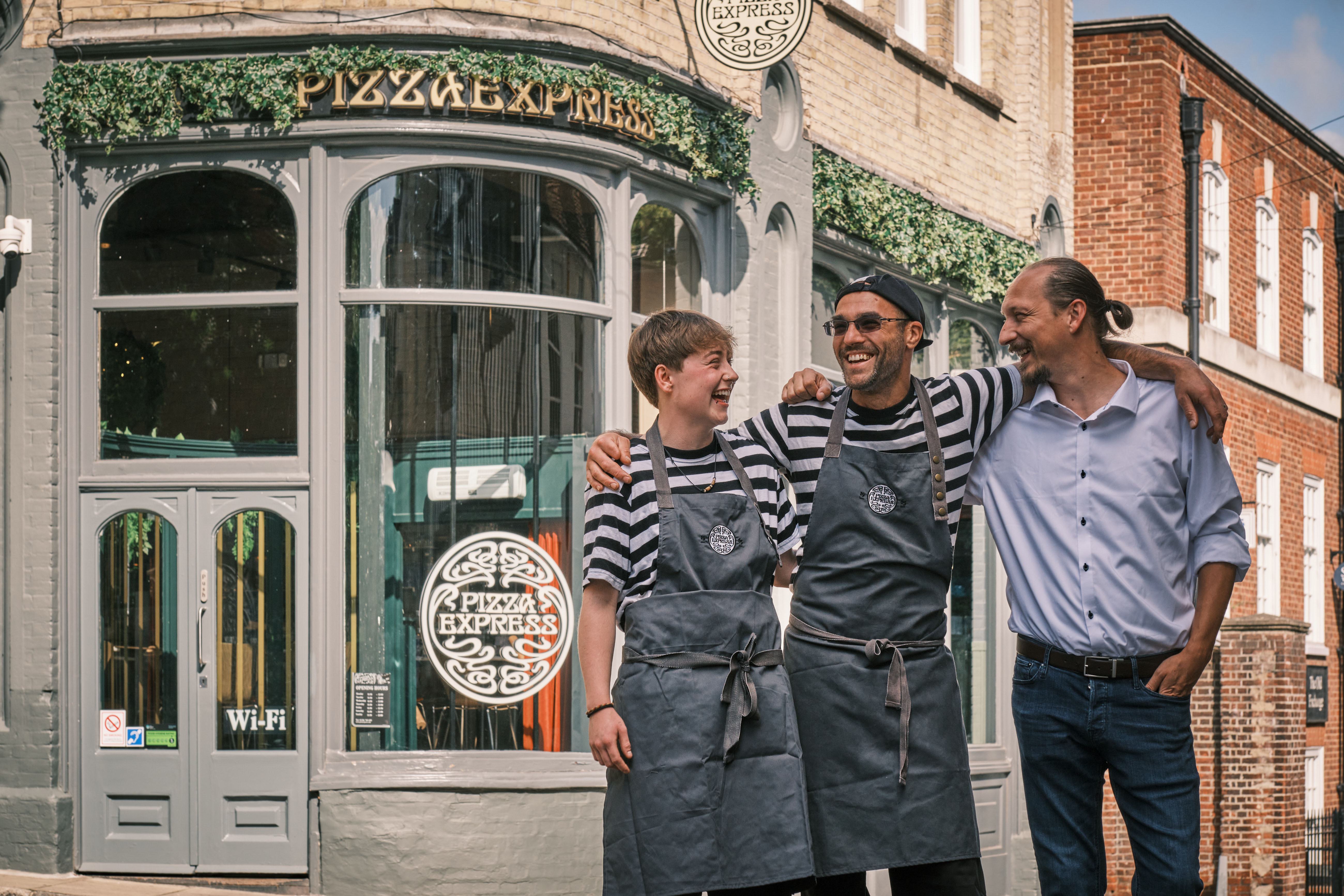 The new space
Light, comfortable, and airy the new decor for Pizza Express shows off their space perfectly. Comfy booths are coupled with window seat tables to sit and watch the world go by at.
The decor is also location-centric with lovely details including the twinkle twinkle little star poem on a partition. The poem itself was said to have been written only a few doors down at a house in the dutch quarter.
A classic look of Pizza Express is also incorporated into the decor with an open kitchen so you can see your dishes being cooked in real time.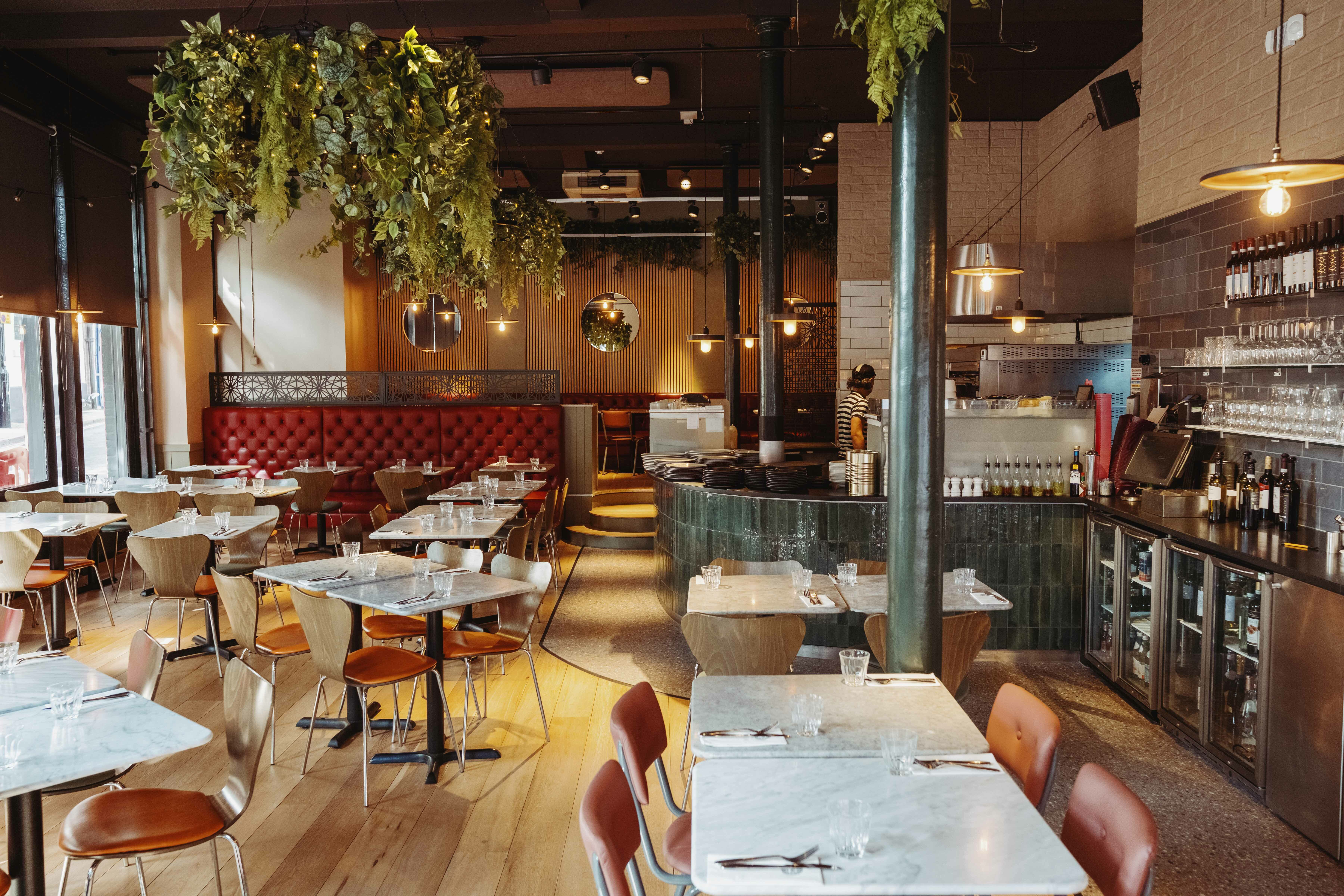 The Food
One of the things we love about Pizza Express is their choice of food! They have a full vegan menu with so many amazing options so it's a perfect place to head to if a group of you have lots of different dietary requirements.
We tried their Vegan Padana - a caramelised onion and spinach pizza with a vegan mozzarella and it was delicious! There are also gluten free options and the staff are always happy to assist with any dietary inquiries.
For starters we tried their Nudja Dough Ball special and omg! Check out the reel on the InColchester Instagram page to see the cheese pull of dreams (yum!).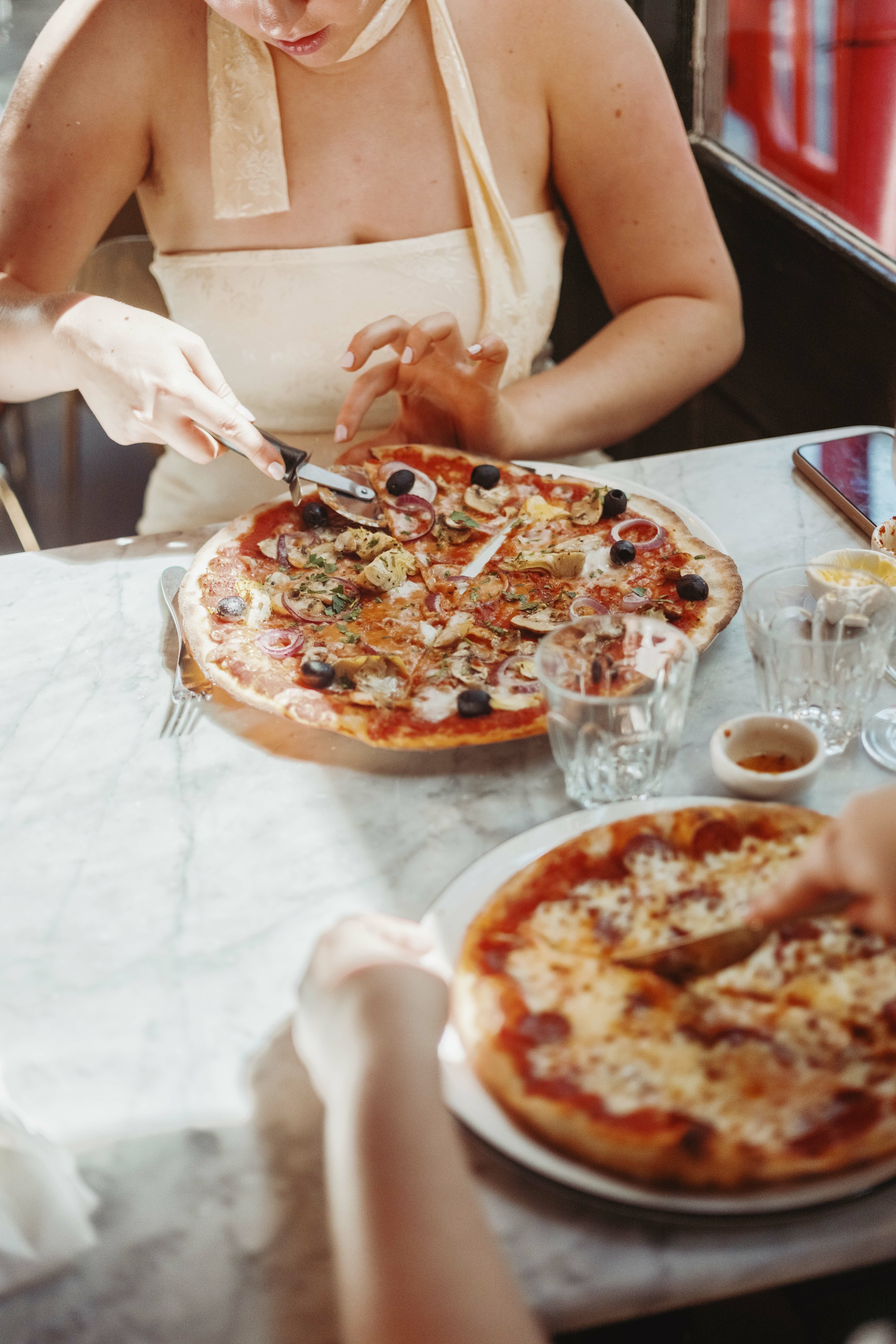 Not only that we got to try the Pollo Fiesta a Fajita spiced chicken pizza with, roasted peppers, garlic, red onion, tomato and mozzarella, finished with fresh coriander, sour cream and lime.
AND
Grand Pollo Milanese which had breaded chicken breast with rocket, Gran Milano cheese and slow-roasted tomatoes, served with basil & pine kernel pesto and lemon. The salad on this was really fresh and lovely!
Don't forget to check out our reel of the delicious food and drink here.
The Drink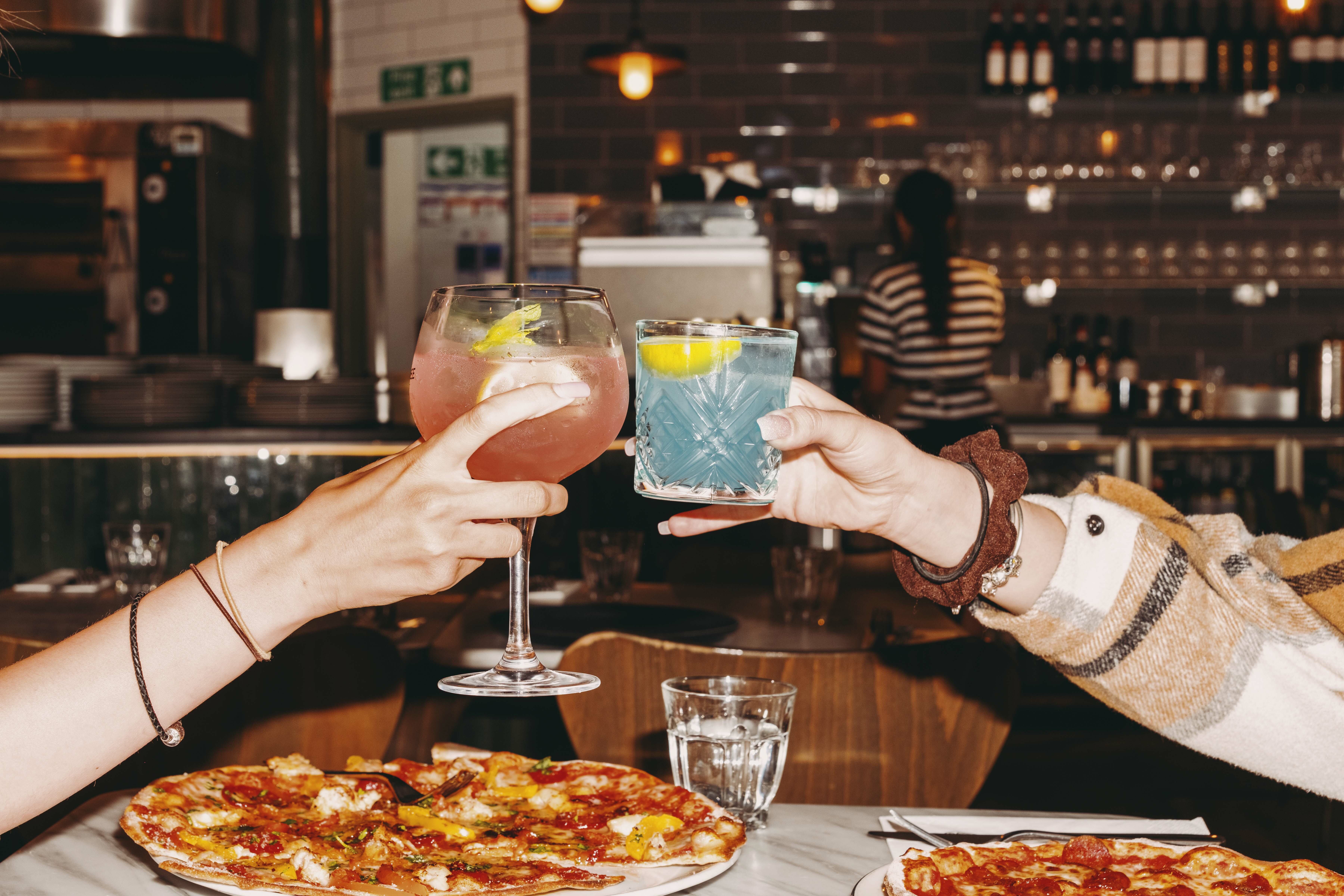 On our visit we sampled three delicious cocktails off of the drinks menu. All classics which pair perfectly with any of the delicious Italian dishes on offer.
Espresso Martini - A great pick me up at the end of your meal if you don't fancy desert but still want that treat. Also a great way to save yourself from a sleepy food coma!
Passionfruit Martini - A classic that looks so great in your meal snaps. Sweet and refreshing it's a no brainer.
Mojito - refreshing and minty with a hint of sweet the mojito perfect for pairing with dishes that have a bit of a kick to them.
Tickled your tastebuds?
Find out more info about Pizza Express here and book your next meal!
Or still looking at options? Head to our Food and Drink Directory to find the perfect bite to eat that satisfies all cravings.
Heading out to eat? Don't forget to tag us in your snaps @InColchester on Instagram. We love seeing your adventures in the city centre and we share our favourites on our stories!