Can you help Alice find all of the missing bunnies hiding around the town centre?
Bunnies from Mercury Theatre's Alice in Wonderland have run away and are hiding in shop windows across the Colchesters' centre! Can you spot them all?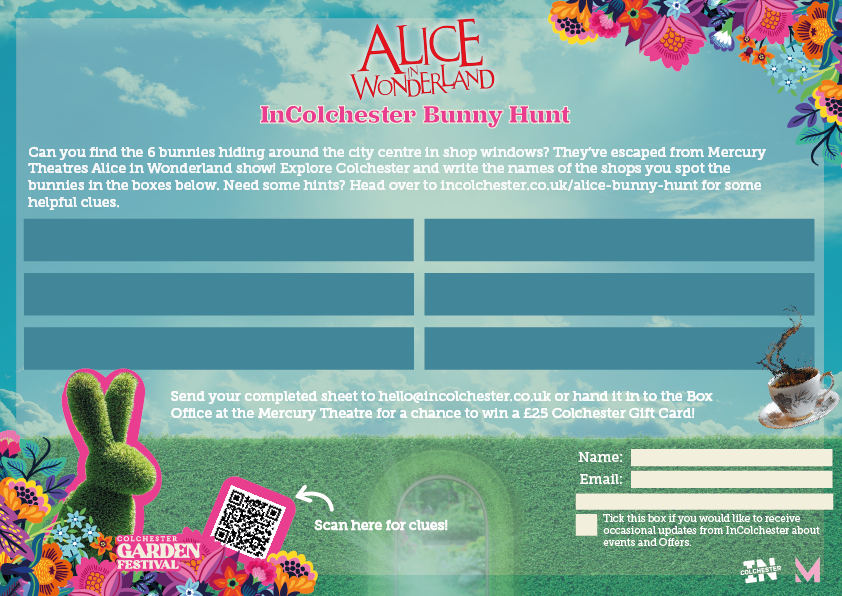 Download the Alice Bunny Hunt Answer sheet HERE.
Or pick up a copy at the Mercury Theatre Box office.
Send us a picture of your completed sheet or hand it into the Mercury Theatre box office for the chance to win a Colchester Gift Card!
The trail launches Friday 22nd of July so keep an eye out on the website and social media channels for clues on where the bunnies are hiding.
IMAGE CLUES
There are six hiding spots in total can you find them? Here are clues for the first four!
DON'T SCROLL DOWN IF YOU DON'T WANT CLUES!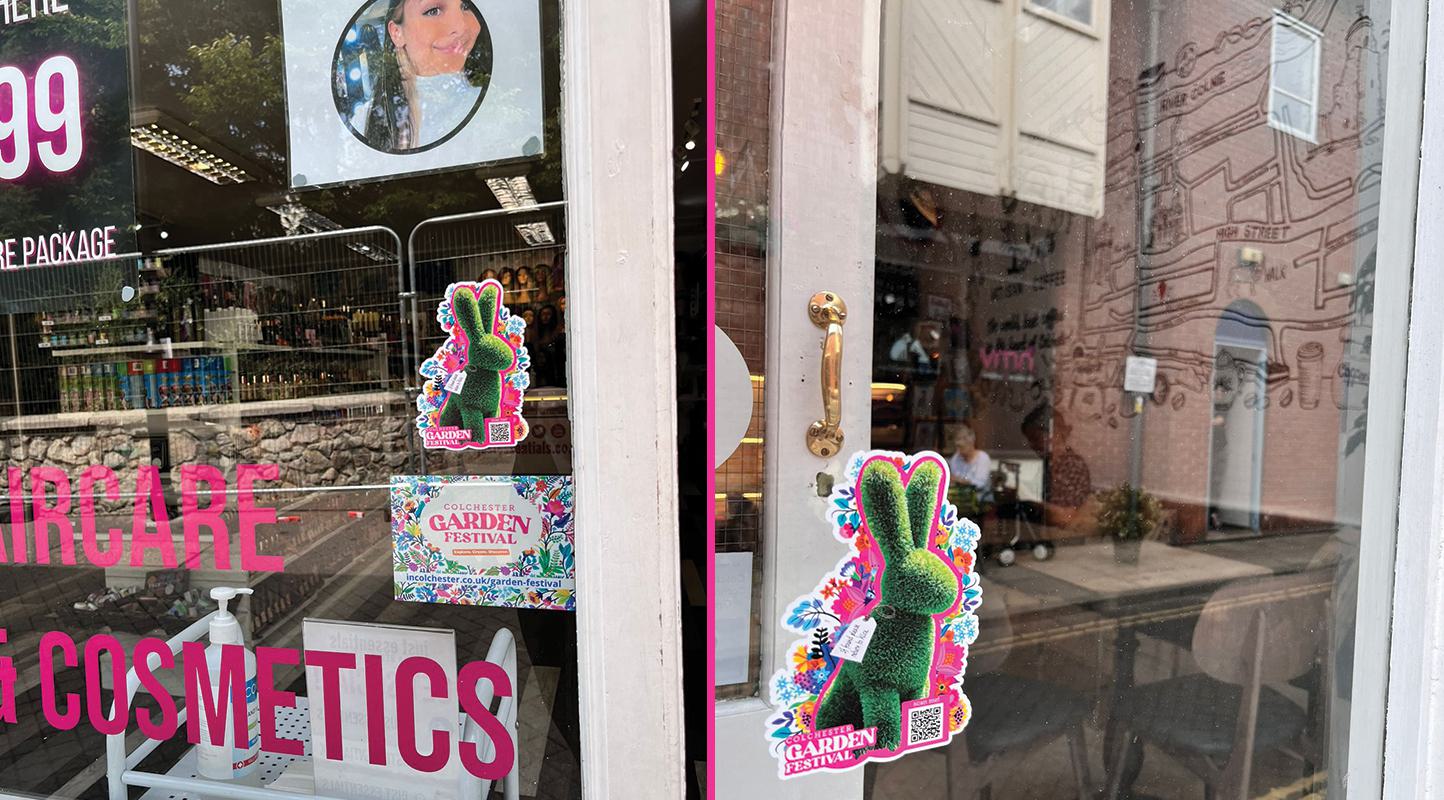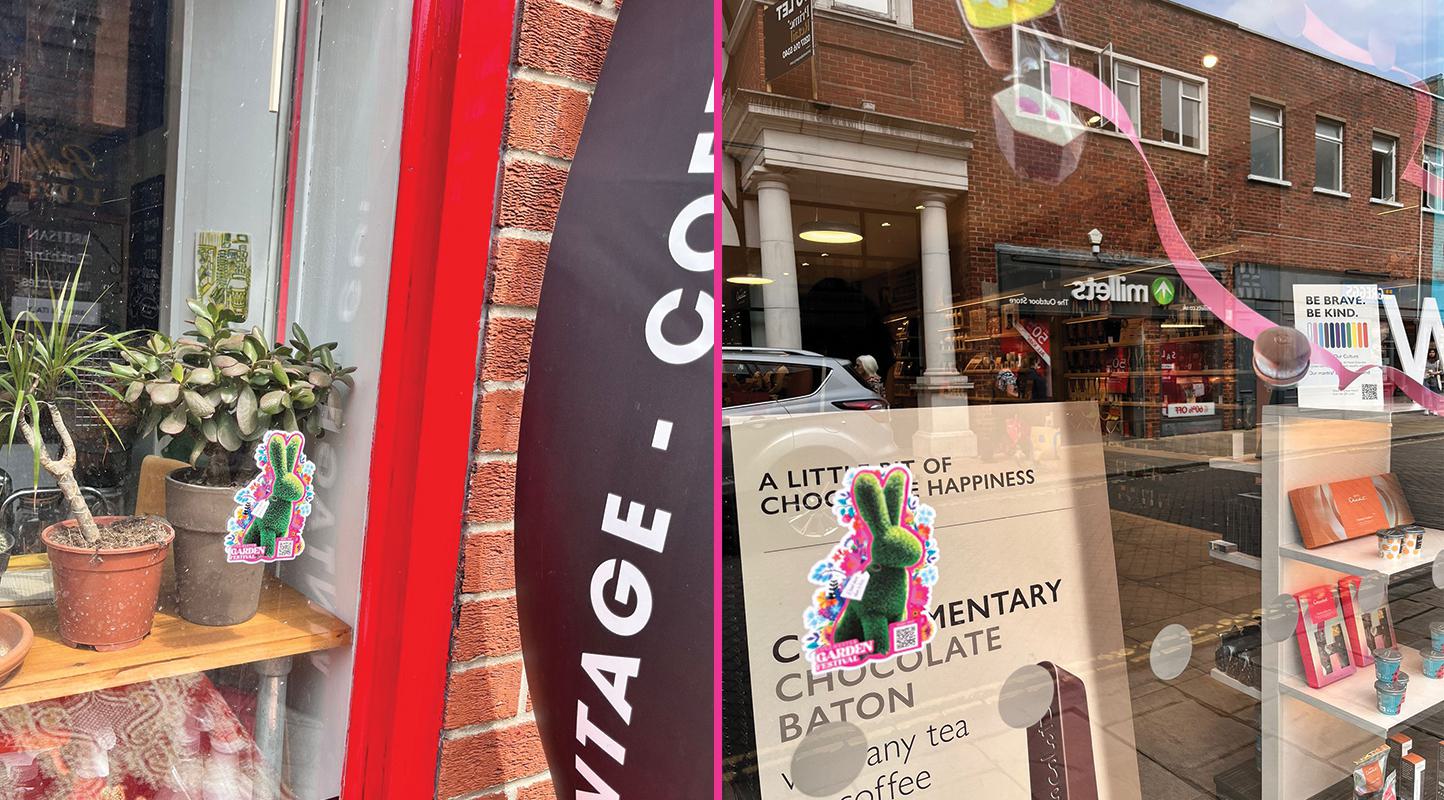 Still need more clues?
Here are the names of the streets that the bunnies are hiding on:
Culver Street West
Eld Lane (there are three here!)
Sir Isaacs Walk
Trinity Square