Into
Colchester Soapbox Rally
On your marks, Get set....
WOW! What a turn out for our very first EVER Colchester Soapbox Rally!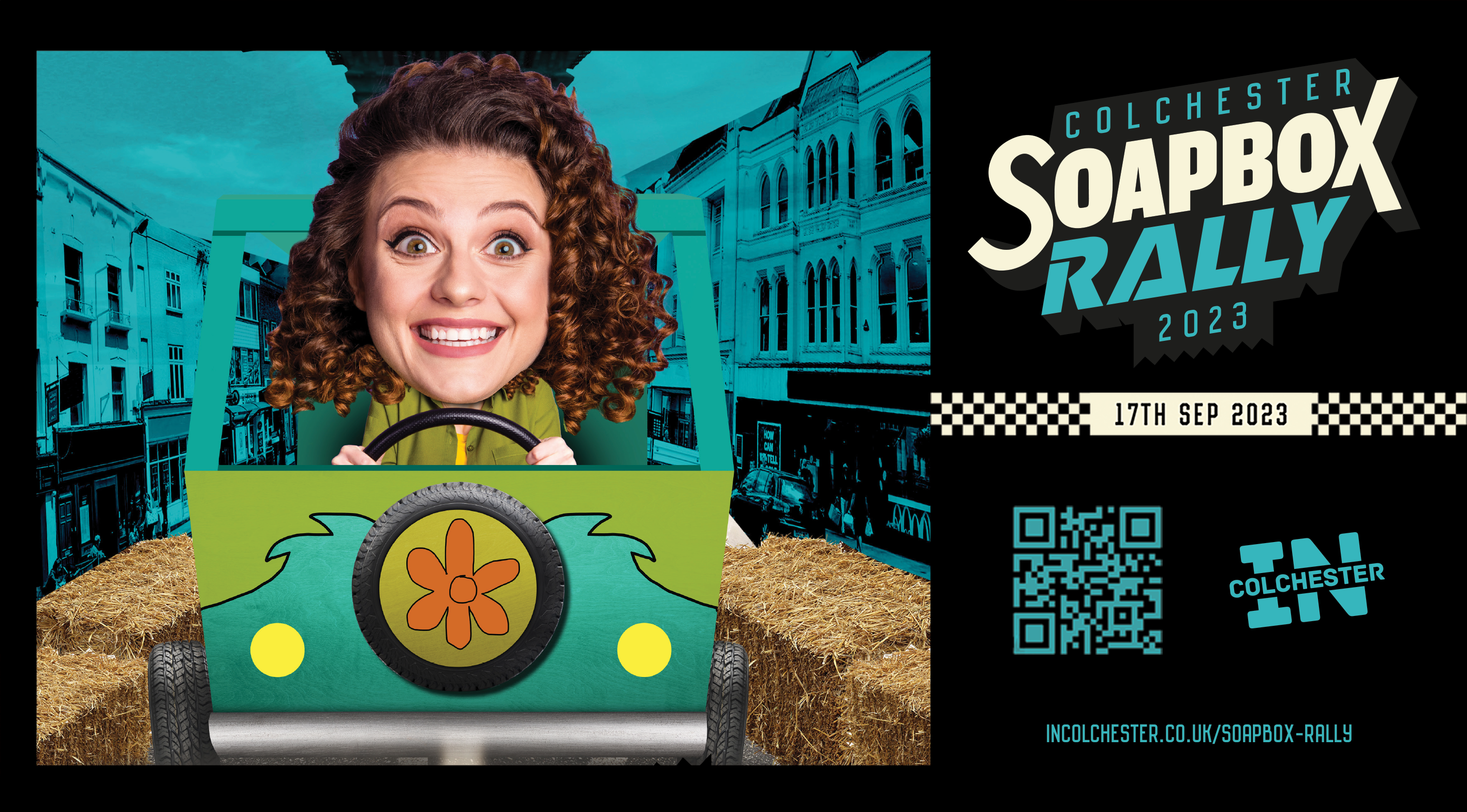 You showed up in your thousands to support the first ever Colchester Soapbox Rally! Thank you!
We had such a great day bringing you free entertainment in the heart of the City centre. We could go on and on about how much of a success our first soapbox event has been BUT a picture is worth a thousand words so we've compiled some of our favourites below to highlight the day.
Thank you to the BBC Essex team for coming along for the ride, with their brilliant support of the event, expert racing, and fab commentary on the day. We also had three additional screens in the City centre for visitors to watch at AND a livestream on the InColchester Facebook page.


We'll also be releasing our highlight reel shortly so keep an eye out!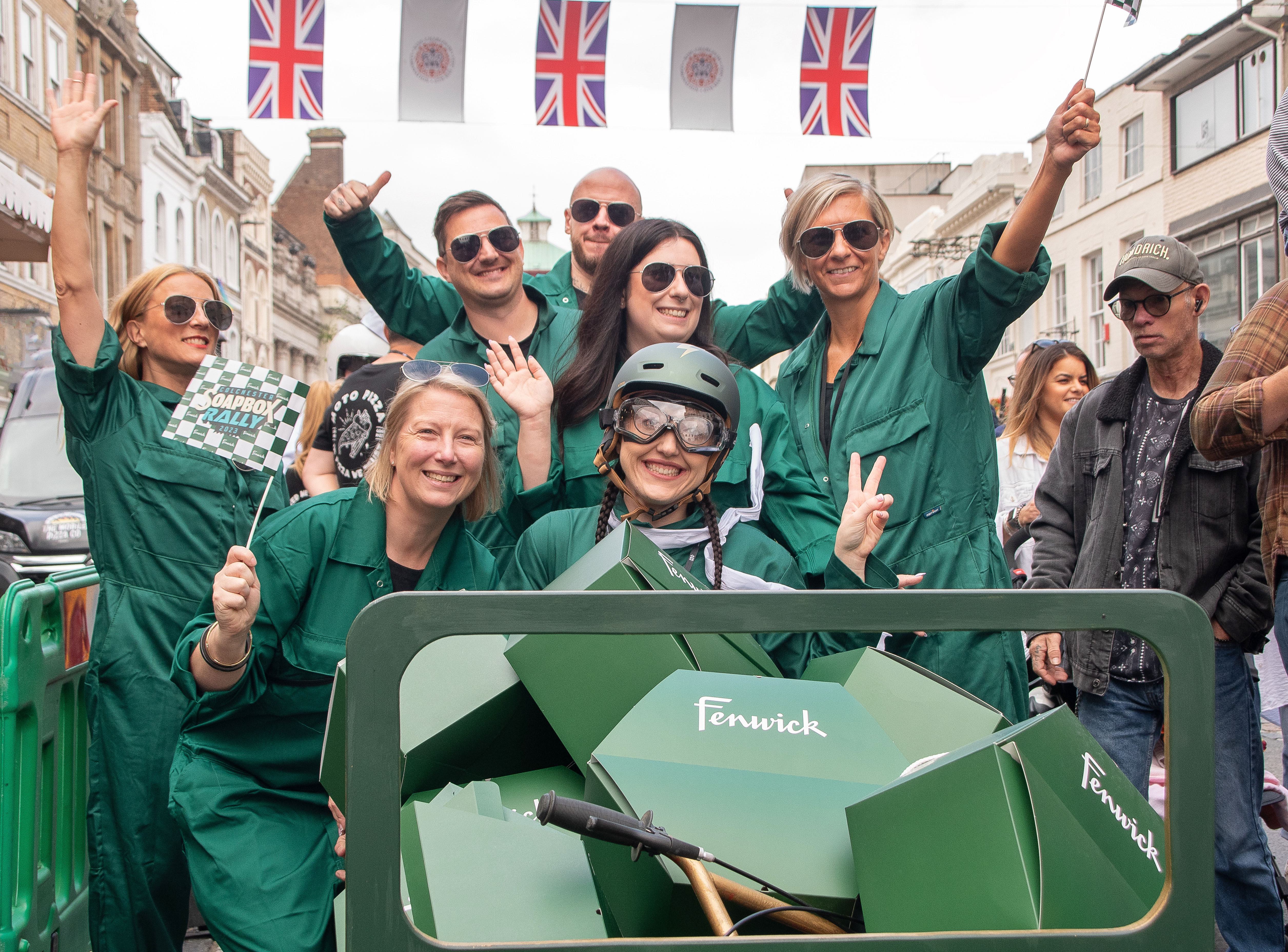 The official Colchester Soapbox Rally map is here!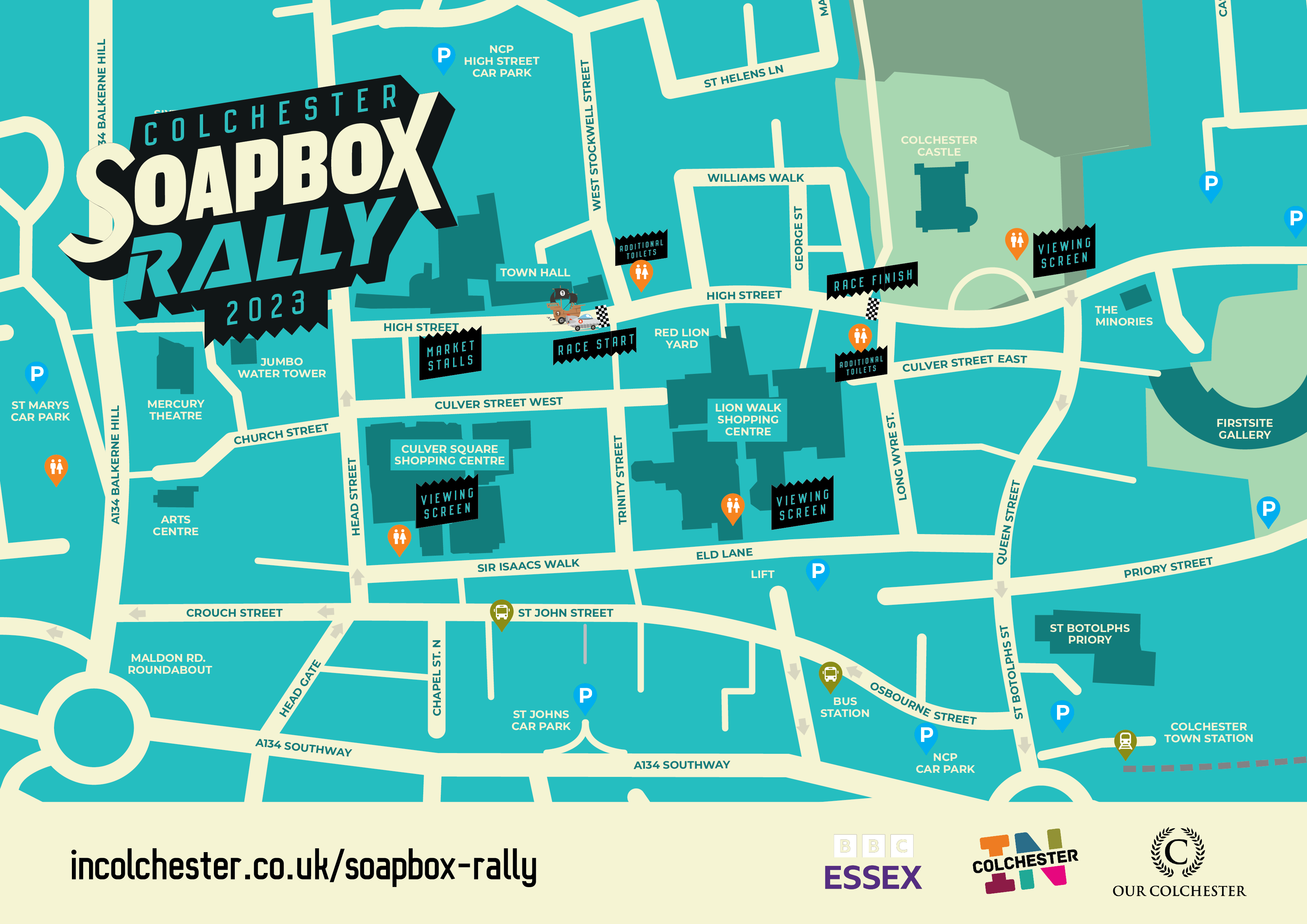 What is a Soapbox Rally?
Think real life Whacky Racers! The most famous example of a soapbox race is the Redbull Soapbox Race. Teams enter their handmade karts to go head to head in time trials to determine the winner. Use your imagination to decorate your team kart, build the fastest kart possible and navigate the ramps and obstacles along the track.
Can I enter a Kart?
Registration for Soapboxes will open on the 14th of March! Take a look at the information below to find out how to enter and the requirements for your Soapbox. Note: Entries close on Friday 4th August.
When is it happening?

The Colchester Soapbox Rally will happen on Sunday the 17th of September with karts racing as early as 10am.

Is it free to watch?

Yes! The event will be completely free for spectators. There will be plenty of space along the 300m track down the high street for you to watch the time trials and viewing areas around Culver Square. There will also be food stalls and additional entertainment on the day for you to enjoy.

Are there any rules for the karts?
Yes there will be guidelines on how you can build you karts and what's allowed to race. These will be released alongside the registration form for entries. Take a look below for more information.
Is there a fee to race?
The fee for entering a team kart will be £75. BID businesses in the city centre will be offered a discount on their team karts. Get in contact with the Colchester BID team to receive this. Entries are non-refundable.
Why is the race happening on the High Street and not on North Hill/East Hill?
Contrary to popular belief the high street isn't flat - we've selected this course, and built an 8ft ramp to help too, as it provides the best of all worlds for racing. It's central to the city centre making it easier for access, diverted traffic can still move around the city centre with ease.
North Hill and East Hill are very steep! There would have to be some very serious health and safety considerations for these race locations, and a way to ensure all karts are able to safely stop (and not just keep going into traffic!). They are also main thoroughfares for traffic, closing either North Hill or East Hill would create issues for traffic flow around the city centre.
The high street also offers greater options for viewing for those with additional accessibility needs.