Me...
Mercury Theatre
Wednesday 13th December 2023 - Sunday 7th January 2024
11:00 - 15:45
Location
The Mercury Theatre
Balkerne Gate
Colchester
CO1 1PT
Prices
General Admission - 13th December 2023
Min: £10
Max: £14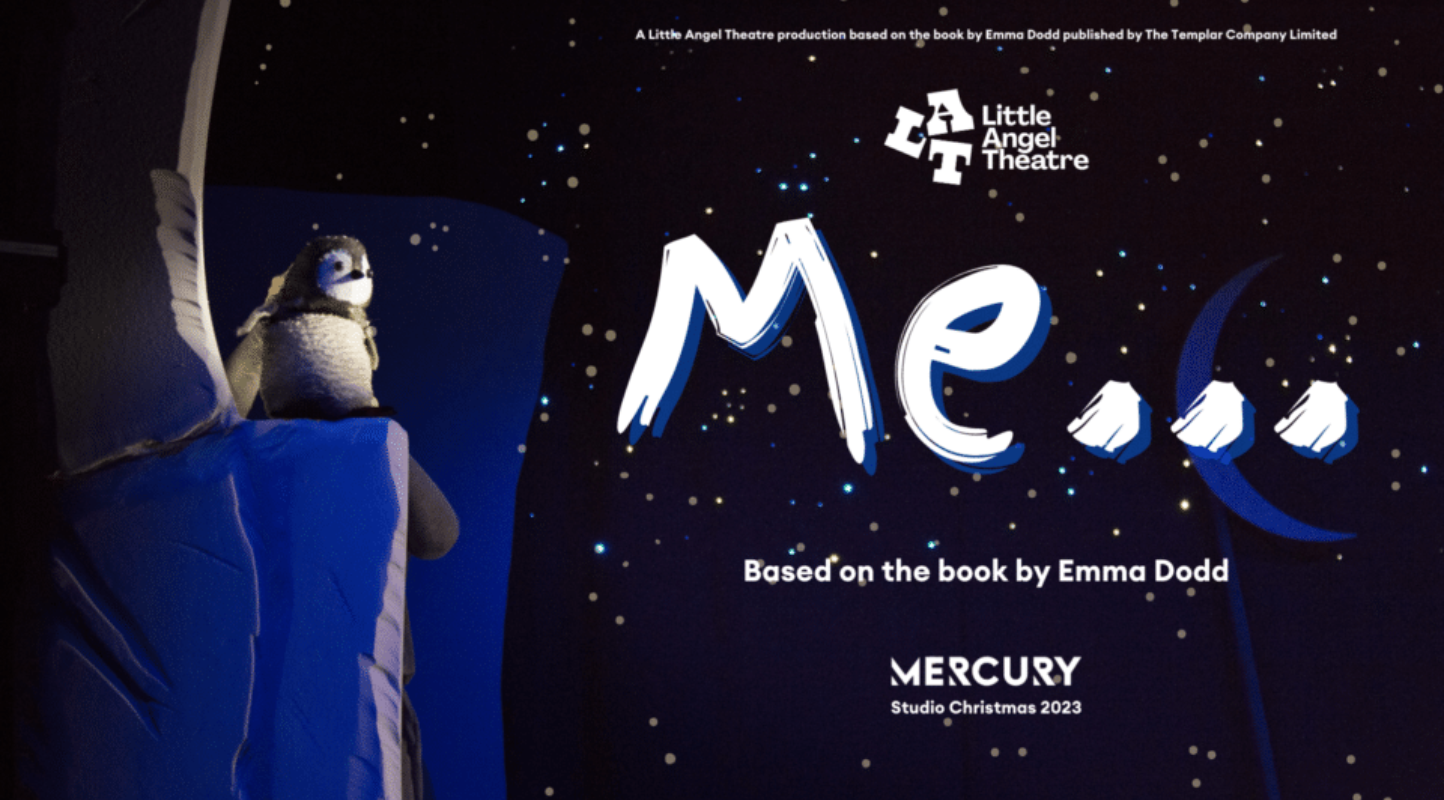 The world is a very big place, especially for a tiny baby penguin who is just finding his feet.
The shimmering stars and glistening snow spin around our little hero, while the mountains tower high and the wind rushes to and fro. And although baby penguin may be small his family know he's the biggest thing of all.
This early year's favourite is a lovely and touching story about a parent and their love for their child by much loved children's author Emma Dodd.
Ideal for toddler's aged 2-5 for their first experience of theatre.
A Little Angel Theatre production based on the book by Emma Dodd published by The Templar Company Limited.
mercurytheatre.co.uk/event/me-by-emma-dodd/
`