Live music tribute to George Harrison
Charter Hall
Friday 2nd February 2024
19:30 - 19:30
Prices
Standard - 2nd February 2024
Min: £20.00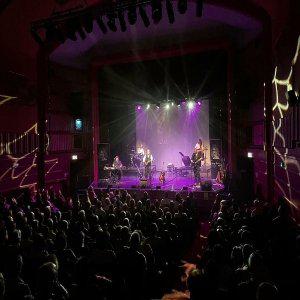 Not to be missed!

Here comes the perfect tribute to a Beatles legend!

A musical icon who was part of arguably the biggest band of all time will be honoured and remembered with a special show.

These talented musicians will be performing songs written and performed by the guitarist who found fame with The Beatles.

Alongside John Lennon, Paul McCartney and Ringo Starr, Harrison helped the band become the best-selling music act of all time with 600 million units shifted worldwide.

After the Liverpudlian four-piece called time on Beatlemania, the songwriter enjoyed a successful solo career, releasing 12 studio albums, including Living In The Material World, Cloud Nine, Brainwashed, and the classic triple album All Things Must Pass.

Harrison also formed the Traveling Wilburys, a supergroup featuring Bob Dylan, Jeff Lynne, Roy Orbison and Tom Petty.

During the show, some of his most best-known tracks will be performed, including My Sweet Lord, Here Comes The Sun, Something, While My Guitar Gently Weeps, Got My Mind Set On You, All Things Must Pass, Handle With Care, Taxman, Give Me Love, What Is Life, If I Needed Someone, Cheer Down, and many more!
`