Knitting for Improvers
Lewis Gardens
Sunday 5th November 2023 - Sunday 10th December 2023
13:30 - 13:30
Prices
Standard - 5th November 2023
Min: £20.00
Standard - 12th November 2023
Min: £20.00
Standard - 19th November 2023
Min: £20.00
Standard - 26th November 2023
Min: £20.00
Standard - 3rd December 2023
Min: £20.00
Standard - 10th December 2023
Min: £20.00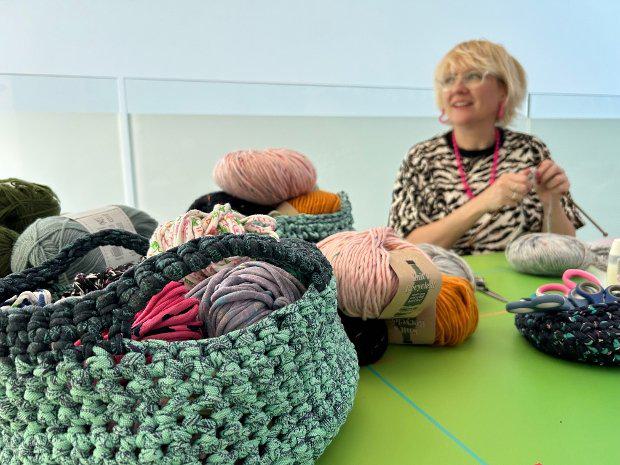 Improve your knitting skills under the guidance of artist Clare Sams. Expand your horizons, learn more advanced techniques, and explore knitting with chunky yarns.

The sessions will work at a pace that suits your needs and experience. The focus will be on building confidence in knitting techniques, understanding terminology, and encouraging creativity.

These sessions can be taken as a course or as separate stand-alone classes.

These workshops are suitable for ages 16+. Plant based and sustainable materials provided. Feel free to bring your own projects for help and advice.
`