Colchester Farmers Market
Mercury Theatre
Wednesday 24th May 2023 - Friday 1st December 2023
09:30 - 14:00
Location
THE MERCURY THEATRE
CO1 1NF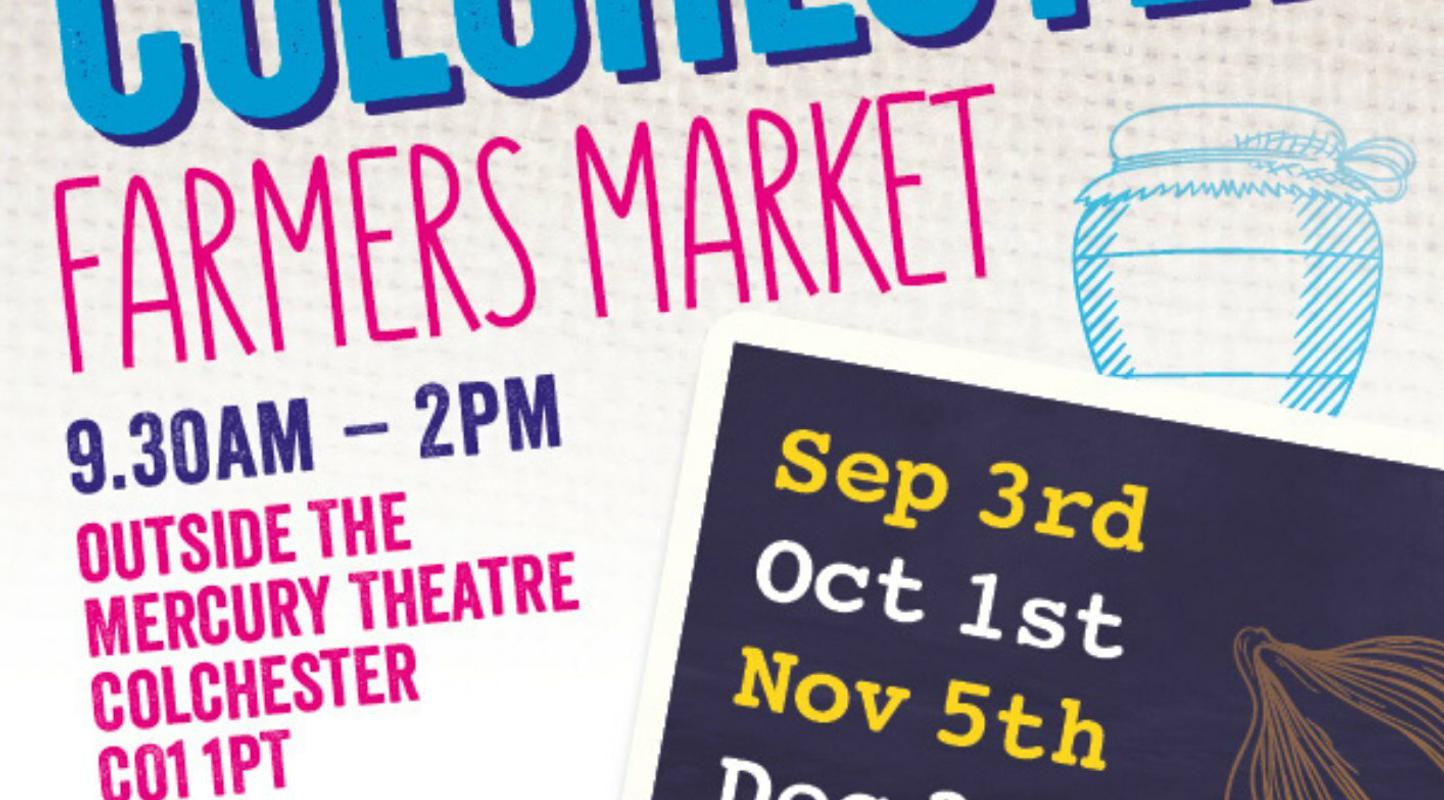 New and ready to go – now on the first Saturday of the month starting on Saturday 3rd September.
We will have a line up of nearly 30 stalls join us each month selling a range of products including Essex honey, tray bakes from Alex Artisan Bakery and brownies from the Essex Bakery. Fresh apple juice and loose apples from Daymens Orchard, a range of meats from Greenacres, organic lamb & vegetables from Lauriston farm, local sausages from Totham Bangers and breads & sourdoughs from Tensheds Bakery.
Homemade pies and local cheeses from Compleat plus spices from Colne Valley Spice Company and jams from Country Cottage Preserves. Local gin is provided by The Only Way is Gin and craft beer from Roughacre Brewery. There's local chocolate from Temprd and flowers from Countryside Flowers and vegan pastries from The Norwegian Bakers.
There are also a small number of gorgeous handmade craft products including cards, fragranced candles and soaps.
The farmers' market is now held on the first Saturday of every month from Saturday September 3rd 2022.
Everything that is sold at the market will be produced by the person who is selling and all have been produced locally.
9.30AM – 2.00PM – FREE ENTRY
THE MERCURY THEATRE, CO1 1NF


suffolkmarketevents.co.uk/events/colchester-farmers-market/
`