Post date: 14th November 2023
Written by: Jess Walker
Late Wednesdays are back for 2023! Looking to plan your visit - here is some of the info you'll need to know.
What to Expect
The key dates:
Late Wednesdays will kick off from the BIG Festive Switch On on the 15th of November. Which means SIX whole nights of late night shopping and festivities in the city centre!
Head into the City centre on the 15th, 22nd and 29th of November, and the 6th, 13th and 20th of December
Entertainment:
On the 6th, 13th and 20th of December there will be additional entertainment in Culver Square and Lion Walk.
Full lineup to be announced!
Festive Spirit:
Check out our video from lasts years Late Wednesdays for some festive inspo!

Who's Open
Every Late Wednesday:
Our faves of faves these shops are getting into the Christmas spirit and opening for every single late Wednesday in November AND December!
Checking the list:
See below for opening times for stores opening late for the festive Late Wednesdays!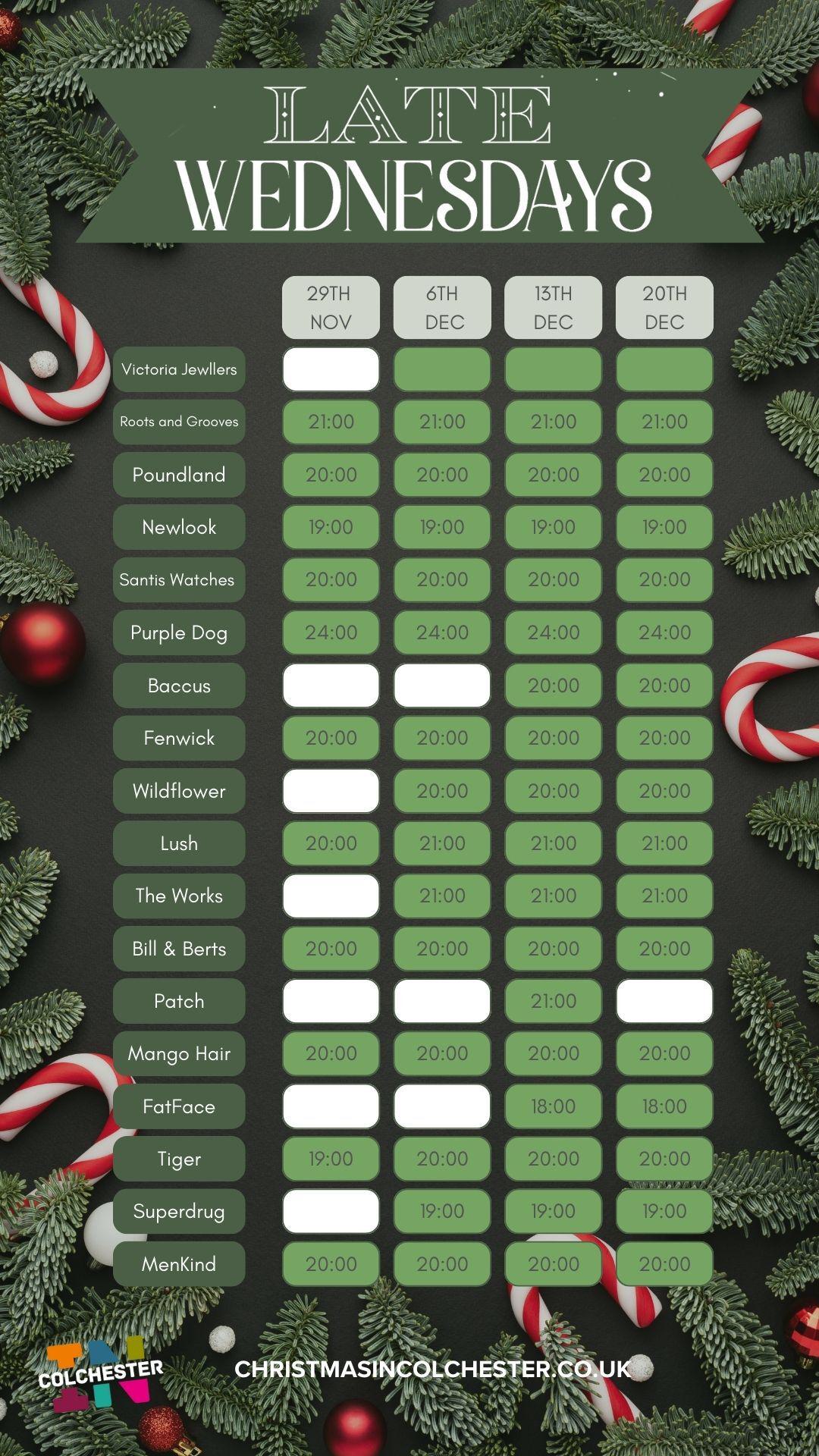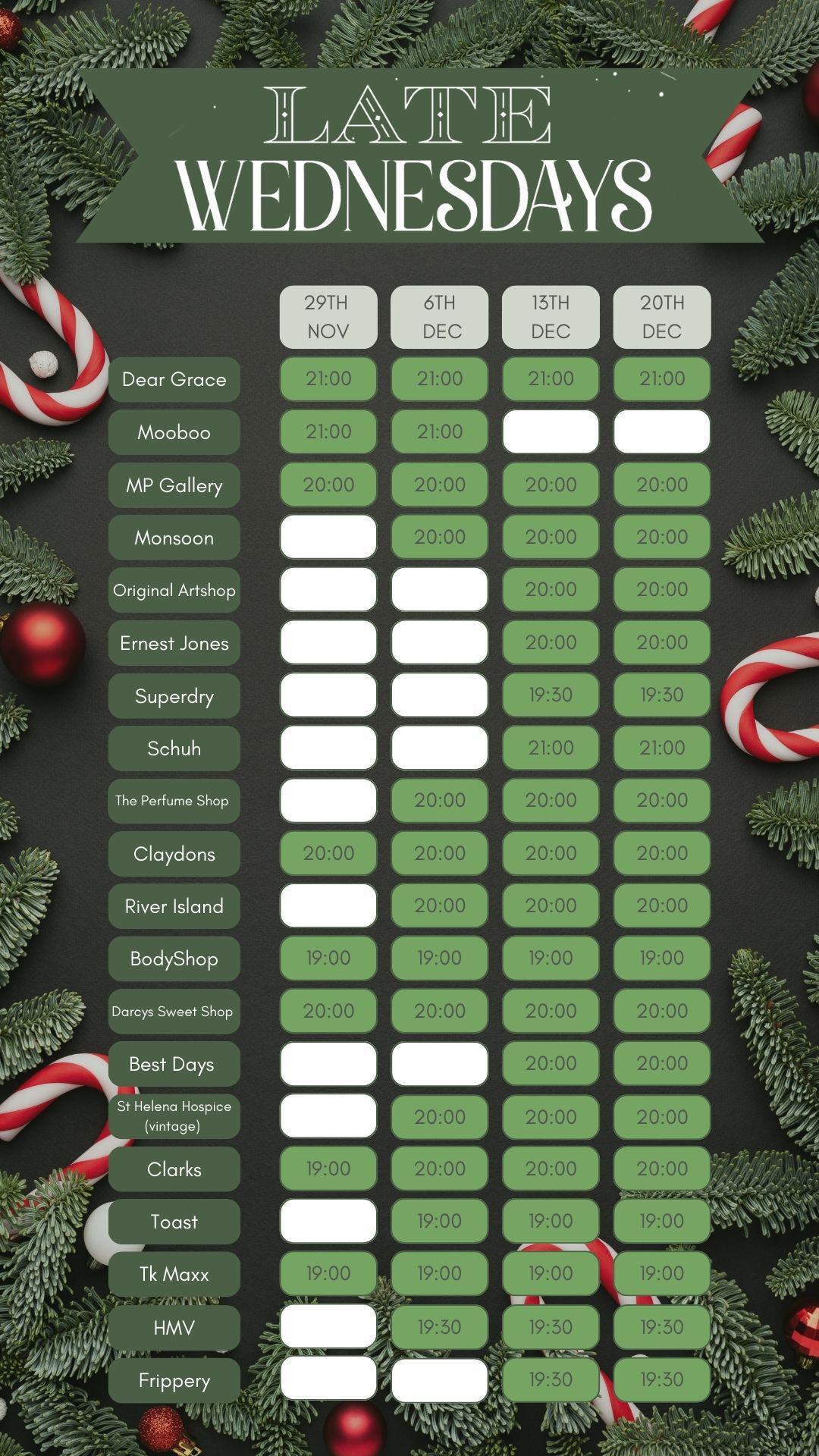 We can't wait to welcome you to the City centre this Christmas for all of the amazing festive entertainment, family activities, food and drink, and shopping on offer!
CLICK HERE TO FIND OUT MORE ABOUT CHRISTMAS IN COLCHESTER.
Please bear in mind that closing times for shops may vary on the day, businesses may choose to close earlier than stated.